Tulalip Resort Casino's Journeys East is only one of several restaurants to try at Tulalip, the options include Tulalip Bay, Blackfish, Cedars Cafe, The Draft, Eagles Buffet and Canoes Carvery. I've indulged in at least half of these dining spots and recommend them all. Dining at Tulalip Resort Casino ranges from casual to fine. With so many restaurants to choose from there is a cuisine to satisfy everyone be they Foodie or Gourmand.
On this trip we just had the most wonderful culinary experience at Journeys East during our 24 hours at Tulalip Resort Casino. Dinner for six was extraordinary and for a lover of Asian cuisine you will be in dining heaven. The food was the freshest and utterly amazing.
We sampled the Traditional pot stickers and dumplings to start. Moved onto some spectacular sushi rolls that were as much a work of art as a bite to eat. Being seafood lovers we followed with some superbly prepared fish and shellfish. The  steamed Halibut was outstanding and definitely gets my vote of favourite dish of the night.
The dishes paired well with the chilled Sake, and the Sparkling Sake I tried for the first time was a surprise, and the perfect choice for the spicy bursts of flavour in every bite.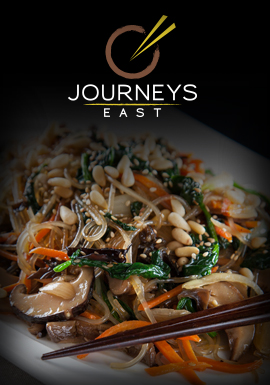 STARTERS
XIA WAN
Ground, seasoned shrimp rolled in
shredded spring roll wrappers served
with honey wasabi dipping sauce
CHA GIO EGG ROLL
Deep fried shrimp and pork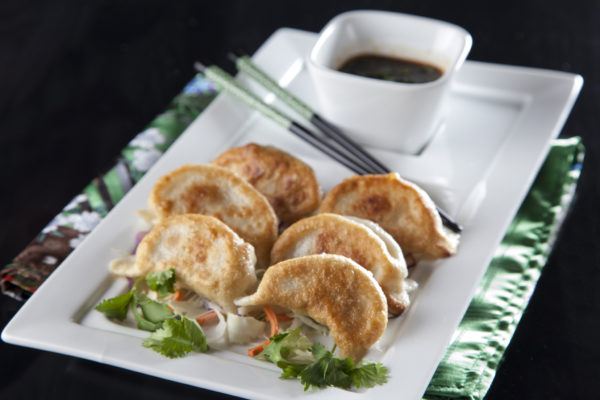 POT STICKER
Pan-fried pork dumpling.
GOI CUON
Fresh Vietnamese spring roll with shrimp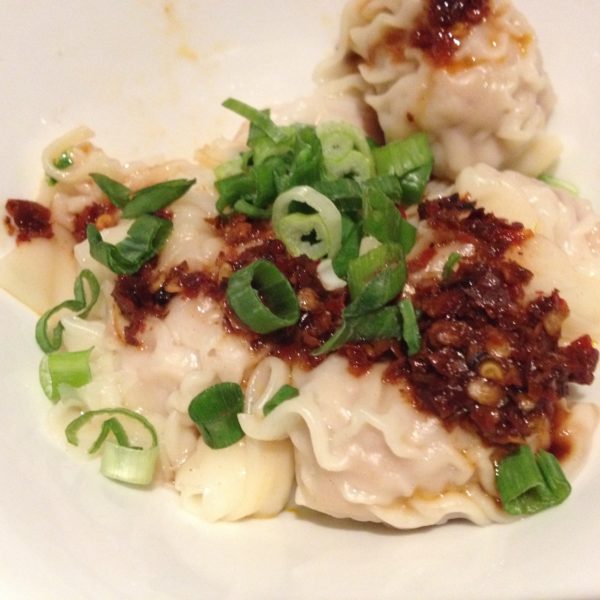 HONG YOU CHAO SHOU
Spiced pork and shrimp wontons
tossed in a black vinegar chili oil sauce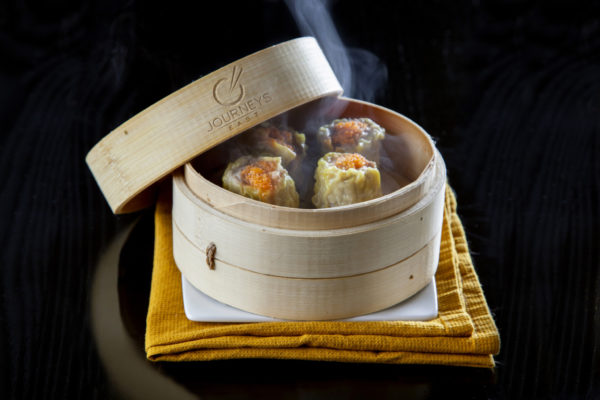 SIU MAI
Steamed pork and shrimp dumpling
HAR GOW
Steamed shrimp dumpling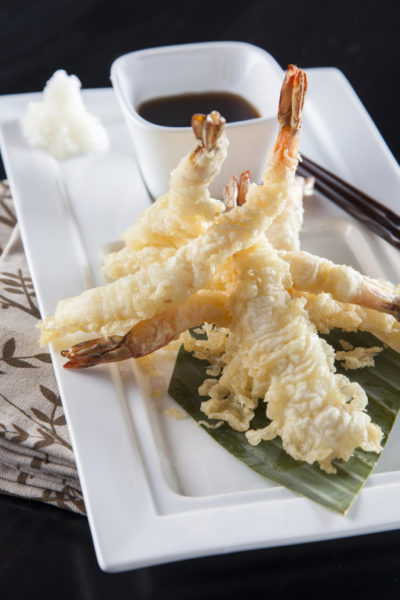 TEMPURA SHRIMP
Daikon and tempura sauce
SOUPS
PHO
Beef broth, rice noodles, yellow onion, green onion, and cilantro;
served with bean sprouts, Thai basil, jalapeño, lime, chili paste, and hoisin sauce
Chicken | Beef | Shrimp
JANG PONG
Shrimp, beef, calamari, fresh Udon noodles in a spicy broth
WONTON NOODLE SOUP
Chicken broth, pork and shrimp wontons, egg noodles, bok choy, green onion
BO KHO
Braised marinated beef, carrots, yellow onion, basil,
cilantro, egg noodles; served with bean sprouts, Thai basil, jalapeño, and lime
NOODLES
JOURNEYS EAST CHOW MEIN
Soft: Egg noodles, bok choy, carrots, bean sprouts, yellow onions
Crispy: Egg noodles, bok choy, carrots, straw mushrooms
Chicken | Shrimp | Combo
SHANGHAI STIRY-FRY UDON
Udon noodles, chicken, cabbage, yellow onions, carrots, and julienned mushrooms
JAPCHAE
Sweet potato noodles, shiitake mushrooms, carrots,
yellow onion, spinach, and sesame seeds
Chicken | Shrimp | Combo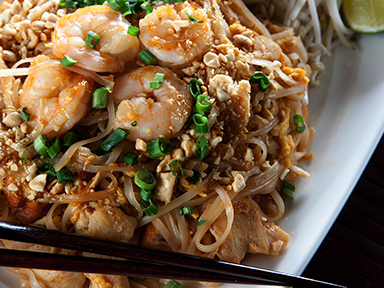 PAD THAI
Rice noodles, tofu, egg, green onion roasted peanuts; served with bean sprouts,
Thai basil, red cabbage, and lime
Chicken | Shrimp | Combo
RICE
JOURNEYS EAST FRIED RICE
Chinese pork sausage, egg, carrots, peas, cabbage, Chinese broccoli,
bean sprouts, and green onion
Chicken | Shrimp | Combo
SIDES
STIR FRY VEGETABLE MEDLEY
STIR FRY BOK CHOY
STIR FRY CHINESE BROCCOLI WITH GARLIC
WONTON SOUP
MISO SOUP
JOURNEYS EAST PLATES
JOURNEYS EAST NEW YEAR FRIED FISH
Whole Pompano fish with a ginger and oyster sauce served with head and tail
WOK SEARED SCALLOPS
Sugar snap peas, red bell peppers, and scallops sautéed in XO sauce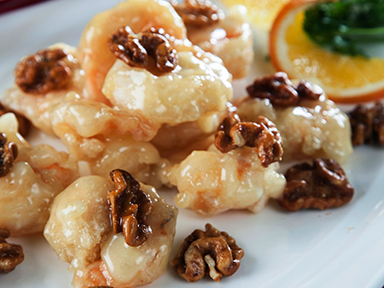 HONEY WALNUT SHRIMP
Shrimp tossed in a creamy sauce with candied walnuts
STIR-FRIED GARLIC PRAWNS
Prawns stir-fried with coriander, broccoli, carrots, and sweet peas
BULGOGI
Shaved rib eye, green onion,
garlic, and ginger; served with Kimchi
JOURNEYS EAST BEEF AND BROCCOLI
Beef, Chinese broccoli, carrots, mushrooms, garlic, oyster sauce
BO LUC LAC
Beef, garlic, pepper, and shallot tossed in an oyster sauce
MONGOLIAN PLATE
Choice of chicken or beef with scallions
in a spicy brown sauce served on crispy rice noodles
Chicken | Beef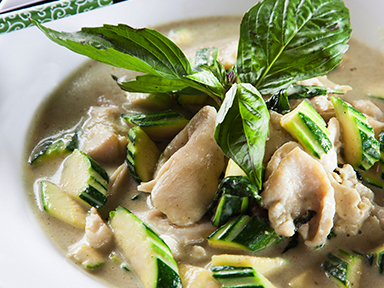 GREEN CURRY CHICKEN
Chicken, zucchini, green curry paste,
lemon grass, and coconut milk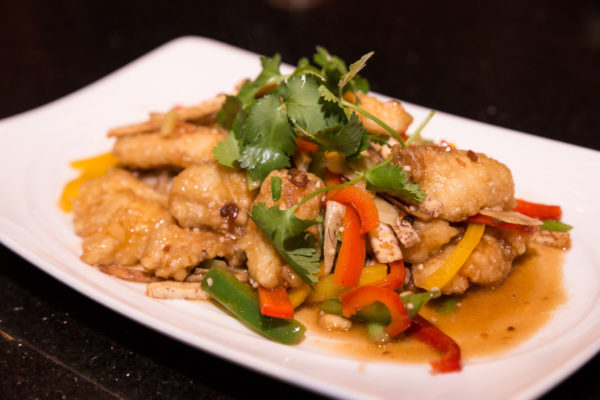 STEAMED HALIBUT
10 oz Halibut filet with ginger, scallions, and cilantro
SUSHI
NIGIRI
Maguro, hamachi, sake, unagi, tako, ebi, or tamago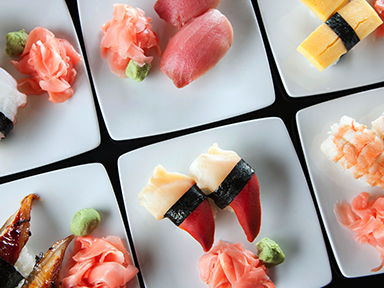 GUNKAN
Ikura
ROLLS
LOBSTER
Lobster salad, asparagus, cucumber, avocado, mango, strawberry, wasabi sauce
CUCUMBER
Cucumber, rice, seaweed wrap
TUNA
Tuna, wasabi, rice, seaweed wrap
SPICY TUNA
Spicy tuna, rice, seaweed wrap
SPICY SALMON
Spicy salmon, rice, seaweed wrap
V-8
Cucumber, asparagus, carrot, avocado, rice, pico de gallo, wasabi sauce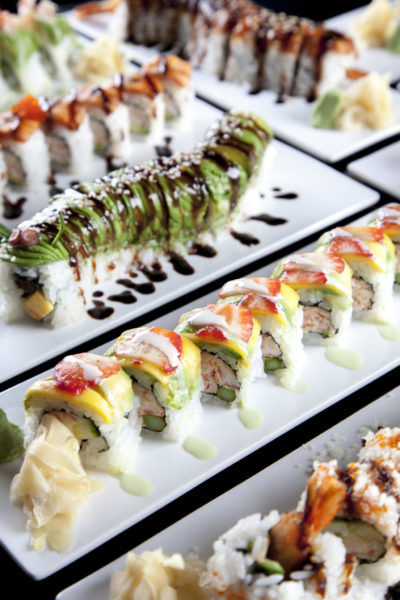 CATERPILLAR
Eel, avocado, rice, tamago
SPIDER
Soft shell crab, crab salad, cucumber, lettuce, rice, tobiko
RAINBOW
California roll topped with avocado, tuna, yellow fin, salmon
BARBIE
Seared salmon, crab salad, avocado, rice, spicy mayonnaise, eel sauce
RED DRAGON
Shrimp tempura, spicy tuna, cucumber, rice, jalapeño, eel sauce
MONSTER (DEEP FRIED)
Shrimp tempura, avocado, cream cheese, spicy tuna, rice, spicy mayonnaise, eel sauce
TEMPURA
Shrimp tempura, cucumber, avocado, spicy mayonnaise, rice, tobiko, eel sauce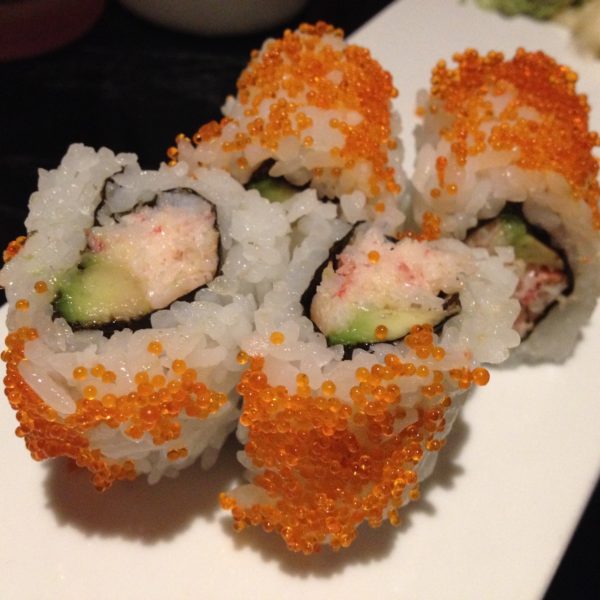 CALIFORNIA
Crab salad, avocado, rice, tobiko
CANADIAN
Salmon, crab salad, cucumber, avocado, rice, tobiko
EXECUTIVE
Ebi, spicy tuna, asparagus, crab salad, avocado, rice, wasabi sauce
VIP (DEEP FRIED)
Eel, cream cheese, avocado, spicy tuna, rice, eel sauce
JOURNEYS EAST CUCUMBER
Cucumber, salmon, lettuce, wasabi sauce
DESSERTS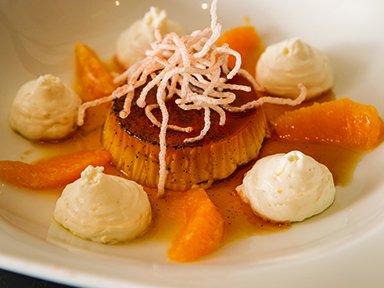 COCONUT SANDWICH
A french macaroon filled with passion fruit sherbert
KOREAN SUNDAE
A scoop of vanilla ice cream rolled in toasted peanuts, topped with fresh fried potato chips and tossed in a honey butter glaze. Finished with chocolate honey sauce.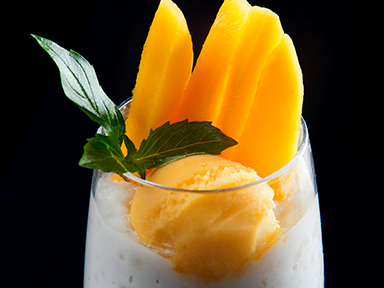 EXOTIC FRUITS W/ SHERBERT
A rotating selection of seasonal tropical fruits paired with a house-made passion fruit sherbert
"A TRIO OF COOKIES"
Miso gives a traditional chocolate chip cookie a unique richness
MOCHI ICE CREAM BAR
Strawberry and condensed milk ice cream is wrapped in mochi. Served with a strawberry-lemongrass dipping sauce & almond white chocolate crunchies
CHOCOLATE TOFU PARFAIT
Layered chocolate tofu pudding. Oreo streusel, whipped cream, cashews, fresh banana, banana curd; topped with a sesame seed tuile
 COCKTAILS
JE TOYKO TEA
Brokers gin, Tito's vodka, Mount Gay rum, triple sec, sweet & sour, splash of sprite & float of Midori
Malibu coconut rum, house made lemongrass simple syrup, with fresh mint,
lime, and raspberries; topped with splash of soda
DARK 'N' STORMY
Gosling's Black Seal Rum and ginger beer with a fresh lime garnish
THAI BREEZE
Finlandia tangerine, Midori, Creme de banana, with flash frothing of orange , pineapple, & cranberry juice
JE MANGO MADRAS
Svedka Pineapple-Mango, fresh mango, orange & cranberry juice, splash of soda served in a sugar rimmed glass
DRAGON G&T
Hendricks gin muddled with fresh dragon fruit; topped with tonic
LICHITINI
Svedka vanilla vodka, Giffard Lichi-li, lemon & cranberry juice; shaken and served in a martini glass
JOURNEYS EAST "HOUSE" WINES
TULALIP IS PROUD TO PARTNER WITH CHARLES SMITH IN FEATURING
KUNG FU GIRL RIESLING, COLUMBIA VALLEY, WA
EVE CHARDONNAY, COLUMBIA VALLEY, WA VELVET DEVIL MERLOT, COLUMBIA VALLEY, WA
WHITE WINE SELECTION
RENEGADE WINE COMPANY CHARDONNAY COLUMBIA VALLEY, WA
KENDALL JACKSON "VINTNERS RESERVE", CALIFORNIA RISATA MOSCATO
 D'ASTI, PIEDMONT, ITALY
RED WINE SELECTION
UNION WINE COMPANY "UNDERWOOD" PINOT NOIR, WILLAMETTE VALLEY, OR
SKELETON VINEYARDS MALBEC, MENDOZA, ARGENTINA TERRA BLANCA "KILLER RED" SYRAH, COLUMBIA VALLEY, WA
NON-ALCOHOLIC BEVERAGES
VIETNAMESE MILKSHAKE
Slow drip Vietnamese coffee, vanilla ice cream, condensed milk
THAI ICED TEA
Cold brewed thai tea with half and half
RAMUNE SODAS
Lychee, Coconut, Strawberry, Melon, Original
FOUNTAIN DRINKS
Coke, Diet Coke, Sprite. Barq's Root Beer, Orange Fanta,
Fuze Raspberry Iced Tea, Minute Maid Lemonade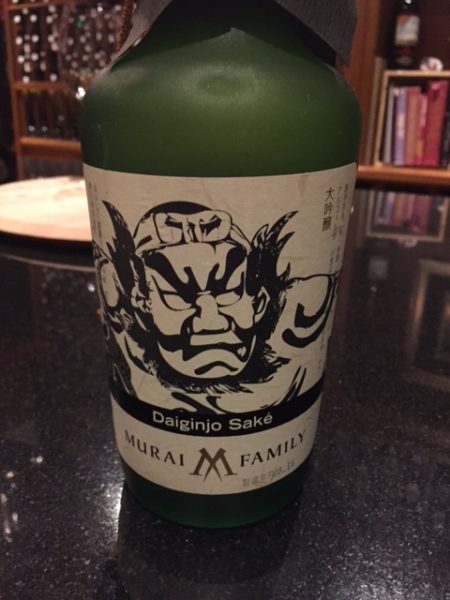 SAKE & BUBBLES
Sake served cold, can be heated upon request (4 oz servings)
TOZAI 'LIVING JEWEL' JUNMAI, JAPAN
KONTEKI 'TEARS OF DAWN' DAIGINJO, JAPAN
SHIMIZU NO MAI 'PURE DUSK' JUNMAI DAIGINJO
HAKUTSURU JUNMAI (WARM) JAPAN
HOU HOU SHU 'SPARKLING' SAKE, OKAYAMA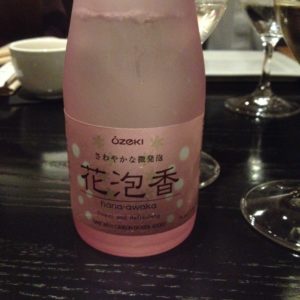 ZONIN PROSECCO, VENETO, IT OZEKI HANA AWAKA, CALIFORNIA
BEER SELECTION
BY THE BOTTLE
HITACHINO NEST, JAPAN 'REAL GINGER BREW'
HITACHINO NEST, JAPAN 'RED RICE ALE'
HITACHINO NEST, JAPAN 'HEFFEWEIZEN'
SAPPORO BREWERY, JAPAN SAPPORO PREMIUM BEER
TIGER BREWERY, SINGAPORE TIGER BEER LAGER
ASAHI BREWERIES, JAPAN ASAHI SUPER DRY
THAI BEV, THAILAND CHANG BEER LAGER
ON DRAFT
SAPPORO BREWERY, JAPAN SAPPORO PREMIUM BEER
BLUE MOON BREWING, CO BELGIAN WHITE ALE
GOOSE ISLAND BEER CO, IL 'DOUBLE IPA'
MAC & JACK BREWERY, WA 'AFRICAN AMBER'
GEORGETOWN BREWING, WA 'MANNY'S PALE ALE'
ELYSIAN BREWING, WA 'ORIGINAL MEN'S ROOM RED ALE'
STELLA ARTOIS, BELGIUM LAGER
COORS BREWERY, CO COORS LIGHT
To view all the dining options click on this link.