Okanagan Falls, nestled between Penticton and Oliver, was known in the late 1800's as a centre for shipping freight along Skaha Lake and the Kettle Valley Railway. Ranching and fruit growing soon followed.
During the mid 1980's, the region was recognized for its grape growing potential and is now home to 32 vineyards and 15 wineries, including:
Blasted Church
Blue Mountain
Crescent Hill
Krāzē Legz
Liquidity
Meyer Family
Nighthawk
Noble Ridge
Painted Rock
Pentage
See Ya Later Ranch
Stag's Hollow
Synchromesh
Top Shelf
Wild Goose
I recently had the opportunity to sample their latest releases. The day began with remarks from Okanagan Falls Wineries Association (OFWA) President, Roland Kruger, who welcomed those gathered to the fifth annual spring release event. He mentioned that the region stretches from Skaha Lake to the end of Vaseaux Lake and now boasts 15 wineries. This scenic region lies between the northern and southern wine regions, so it is able to offer something to please everyone, from fresh, crisp and refreshing sparkling wines to big hearty reds.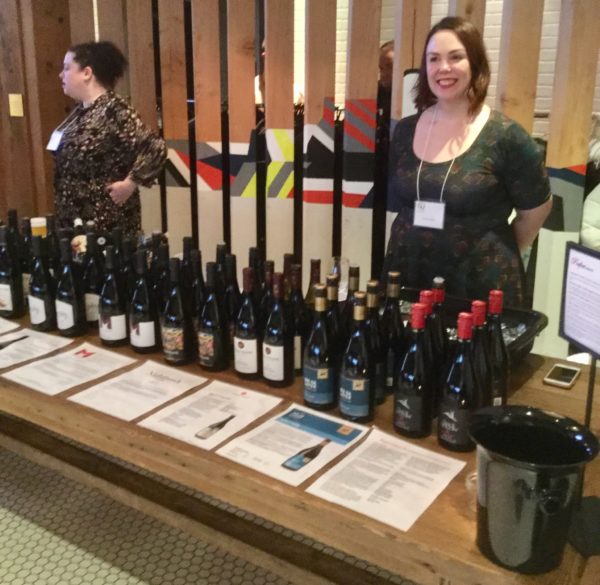 I started at a special table, which featured a variety of Pinot wines, both white and red from a number of wineries. The ten wines included:
Blasted Church 2015 Pinot Gris – a 5% blend of Chardonnay/Viognier/Gewürztraminer makes this wine stand out. It is dry and aromatic with the tiny hint of Gewürztraminer adding just the right note of spice.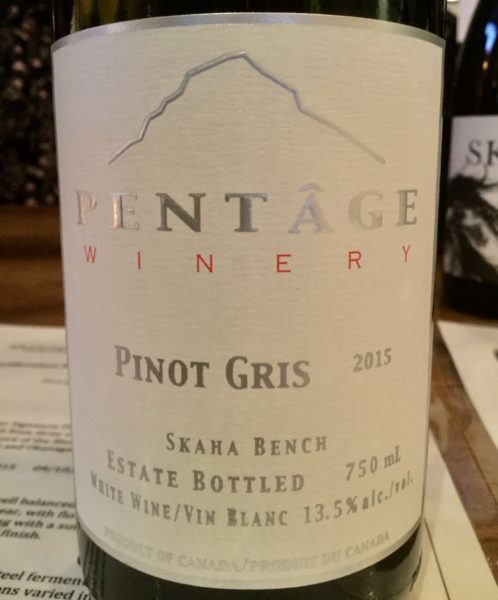 Pentage 2015 Pinot Gris – Bright and juicy with tree fruit, citrus and floral notes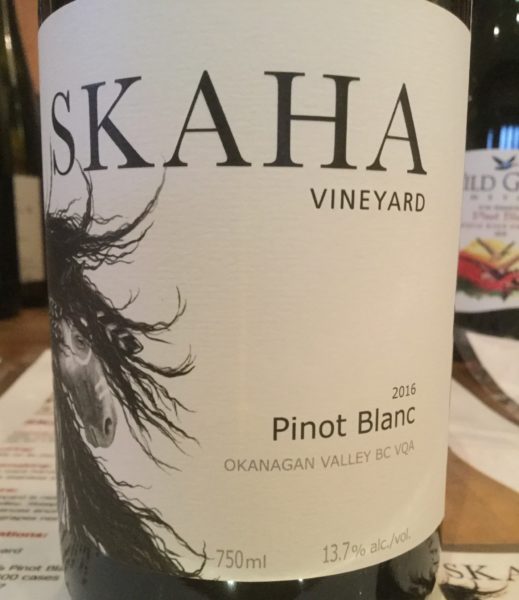 Kraze Legz – Skaha Vineyard 2016 Pinot Blanc – crisp and lip smacking, pair this up with cream sauced pastas.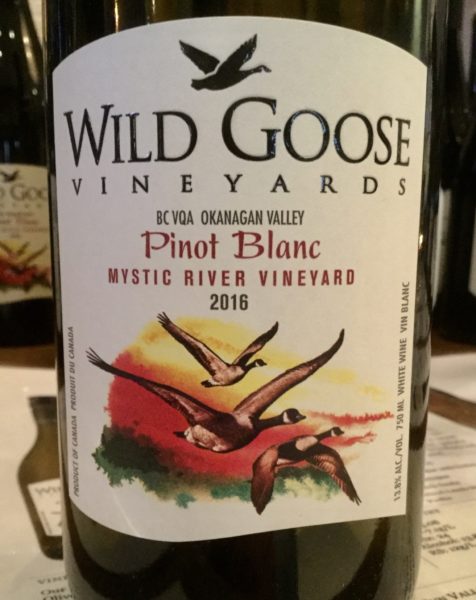 Wild Goose – Mystic River 2016 Pinot Blanc – good mouthfeel, delicious, lots of flavour and a finish that just doesn't quit.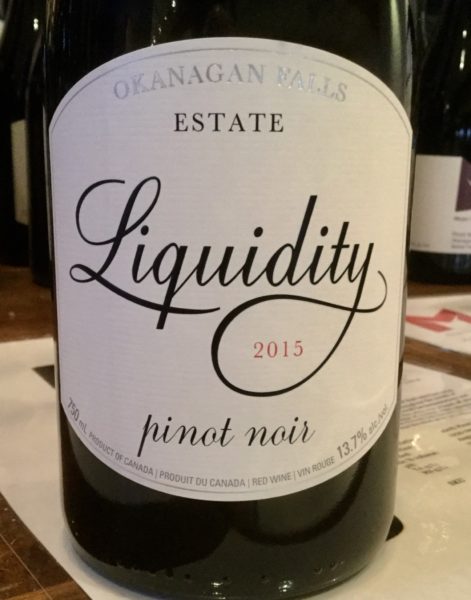 Liquidity 2015 Pinot Noir – bright juicy red fruit, medium-bodied, vanilla lingers on the finish.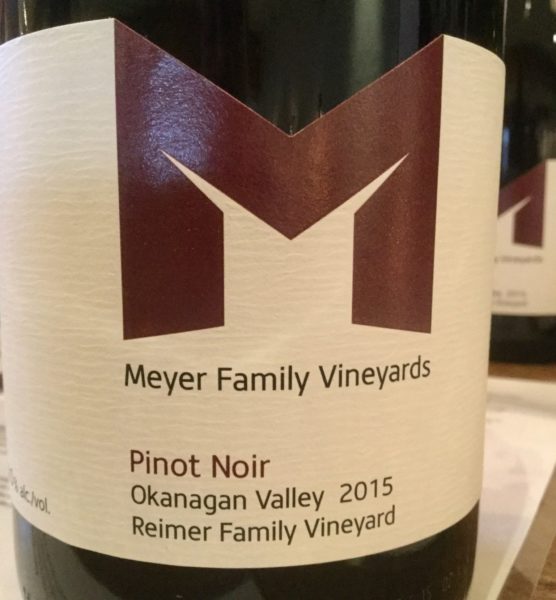 Meyer Family Vineyard – Reimer Vineyard 2015 Pinot Noir – impressive with noticeable Burgundian influence. The winery's notes say it all.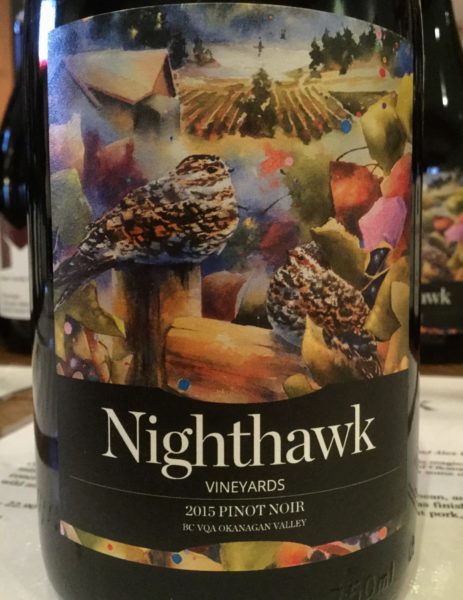 Nighthawk 2015 Pinot Noir – concrete tanks are used in this one. Earthy edge with ripe stewed fruit.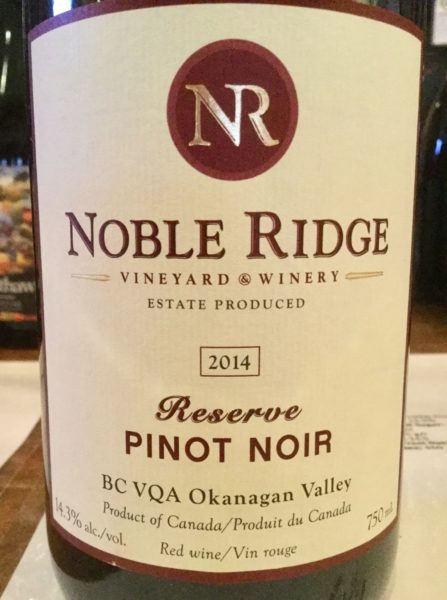 Noble Ridge Reserve 2014 Pinot Noir – a very nice balance of styles, a little bit of everything you'd expect in Pinot Noir.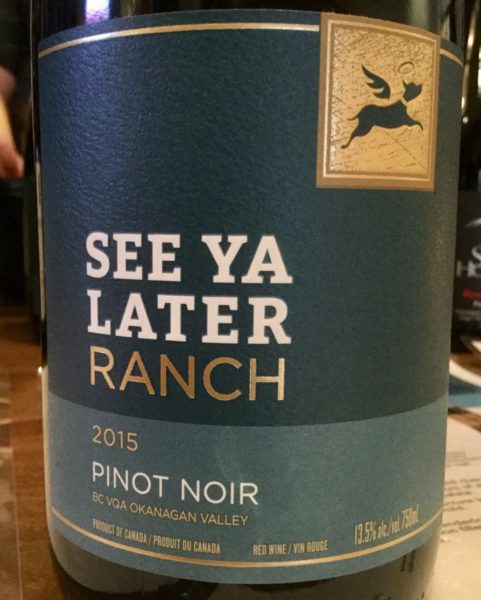 See Ya Later Ranch 2015 Pinot Noir – field berries, red cherry, spice and a touch of oak influence.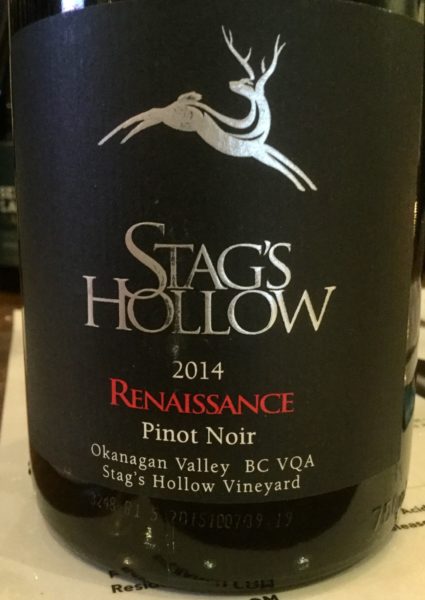 Stag's Hollow Renaissance 2014 Pinot Noir – a blend of two clones aged in French oak. Black fruit, cherry and plum.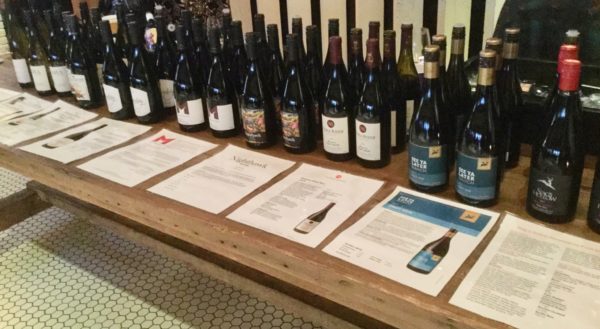 Then it was on to the main room. While I wasn't able to taste them all, the ones I did try were all very good and here are some of the standouts.
Kraze Legz Skaha Vineyard Rosé – 100% Merlot that wowed me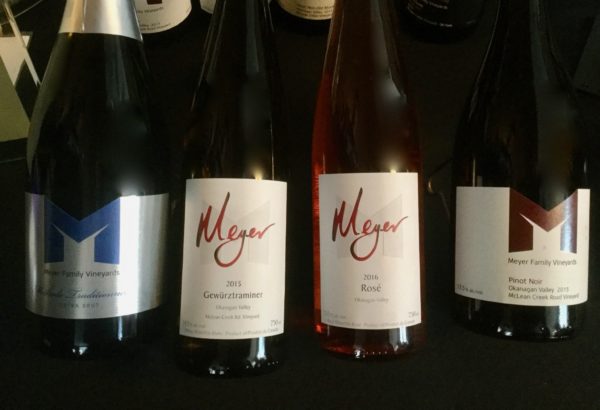 Meyer Family Vineyards Rosé – pinot noir does it well
Meyer Family Vineyards Gewürztraminer – strikes just the right balance of Gewürztraminer character.
Meyer Family Vineyards Chardonnay – 50% stainless steel, 50% new oak strikes the right balance in this wine, which is a blend of two vineyards.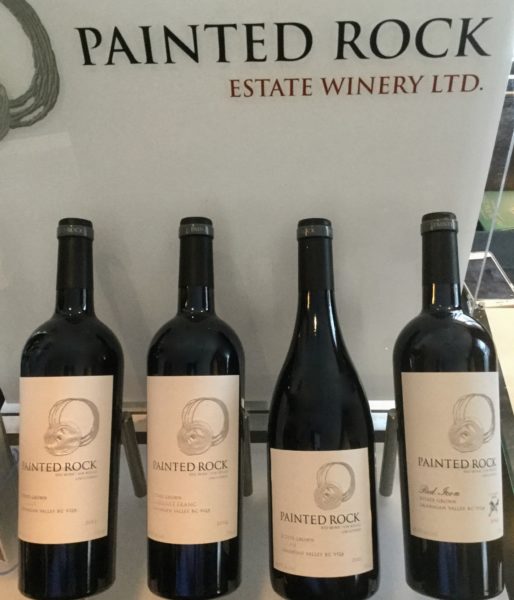 Painted Rock Rosé – all six Bordeaux varietals go into this classy rosé. Layers of flavour that reflect the blend followed by a lingering finish.
Painted Rock Syrah – perfectly balanced with integrated fruit and black pepper. Wow!
Painted Rock Cabernet Franc – excellent, one of the best examples of this grape in BC and proof of how well it can do in BC.
Pentage Roussanne Fizz – have you ever heard to a Roussanne sparkling wine before? I haven't. This off dry crowd pleaser has lots of flavour. Forget the Asti.
Synchromesh – they brought 4 of their nine vineyard specific Rieslings they make to this show. All were top notch. If you can find any of them be sure to buy lots and put at least a few away to age. Quality Rieslings like these age beautifully.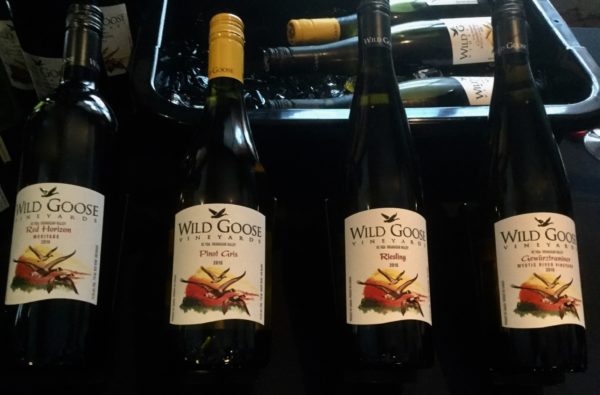 Wild Goose – lots to recommend here – the Mystic River Gewurztraminer – floral notes, spicy, rose water, mouth watering. Pinot Gris – this one has been attracting a lot of attention and a lot of medals – ripe fruit, juicy, very well balanced. Stony Slope Riesling – classic Riesling and right down the middle.
I was disappointed that I didn't manage to get to Crescent Hill's table. I had never even heard of the winery until this event. There always seemed to be a crowd around it so I guess a lot of other people were curious about it too. They are situated close to Pentage on the northeast shore of Skaha Lake. While they have only recently gotten into winemaking, they were one of the first sites in the Okanagan to grow vinifera grapes.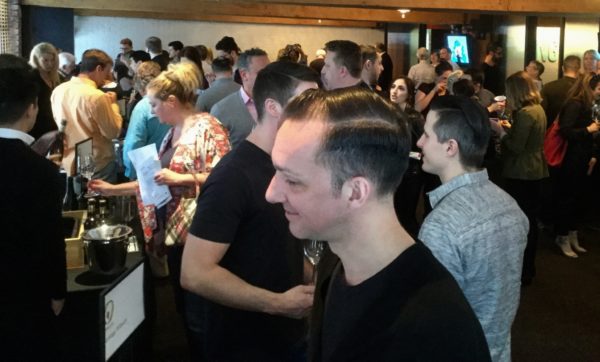 There is never enough time at these events, and I always feel bad about the wines I didn't get a chance to taste and to mention the wineries that deserve recognition.   Suffice to say that if you try any of their wines, you can't go wrong. Okanagan Falls is one of BC's top wine growing regions and when you have good land, you're bound to have good, and often great, wines.
(All photos – Sam Hauck)