Signature Firehall Fundraiser Pairs Tastings from Gastown & East Van's Hottest Brewers, Distillers, and Restaurants with Local Performance
The Firehall Arts Centre presents Eat. Drink. Play. on June 22, 2017, with doors opening at 7pm. Created to celebrate the incredible food and drink happening in the Firehall's backyard, the event brings together the area's finest restaurateurs, craft brewers, small-batch distillers, and performers for an eclectic summer evening of sampling and sharing.
"For 35 years, the Firehall has been producing performing arts in this wonderful heritage building at the corner of Cordova and Gore. Our neighbourhood is so full of great places to eat and we wanted to let our audiences know about them," explains Donna Spencer, Firehall Artistic Producer, "so we decided three years ago to create an event that would celebrate their contributions to the neighbourhood and invite these businesses to introduce themselves to our audiences by sharing their culinary expressions. The event has quickly become an annual favourite with everyone who attends providing a perfect capstone to the end of our programming season and a refreshing way to start the summer."
Attendees will discover a smorgasbord of delectable treats and enjoyable performances as they roam through the heritage building sampling food, enjoying libations, and bidding on some amazing silent auction items. The cast of the Firehall's recent hit Circle Game: Reimagining of the Music of Joni Mitchell will join us to provide some great tunes.
Some of the local restaurants contributing tastes of signature dishes include neighbourhood hot spots The Diamond, Deacon's Corner, Clough Club, Tuc Craft Kitchen, Kofta Meatball Kitchen, Save On Meats, The Pint, and Cadeaux Bakery, among others.
Local brewers Powell Brewery, Big Rock Brewery, Andina Brewing Company, Strange Fellows Brewing, Strathcona Beer Company, and Steamworks will be here while Odd Society Spirits returns to serve up samples of their signature vodka and gin.
"There's no better place to taste the best eats of the neighbourhood and support the performing arts in our city." – Daily Hive
June 22, 2017 (Doors at 7pm) at the Firehall Arts Centre, 280 East Cordova 
Tickets: $38 Regular / $22 Artists at firehallartscentre.ca | 604.689.0926
Full Event Details at firehallartscentre.ca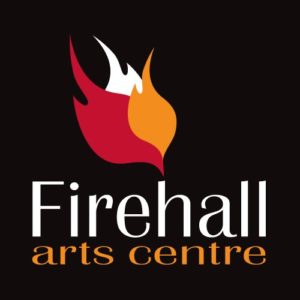 About the Firehall Arts Centre:
Located in a heritage fire station built in 1906, the Firehall Arts Centre produces a season of eclectic theatre, dance and interdisciplinary performances, and acts as a host to visual arts exhibitions in its intimate gallery/lounge. Each year, FAC hosts over two hundred performances bringing audiences into the heart of the city to enjoy artistic works, view art works in the gallery, and sip a beverage in the enclosed courtyard.
The building that is now home to the Firehall Arts Centre served as a fire hall – the first motorized fire hall in North America – until 1975. Minor renovations to turn the building into a theatre were undertaken at that time but it was not until February 25, 1982, that the building opened as the Firehall Theatre. Later the decision was taken to change the name to the Firehall Arts Centre to better reflect all of the different arts activities that are housed in the bustling centre that we are today. www.firehallartscentre.ca