I dropped by Singletree in April for their spring release  and after opening their Rosé for dinner one night decided I had to head back out for more. A sunny Sunday offered just the right excuse to go for a drive to Abbotsford.
The Mount Lehman area of Abbotsford has been home to one winery for about eight years, though for some reason, I have never found the opportunity to stop by. Mount Lehman Winery is the first winery you'll find as you head north on Mount Lehman Road after exiting the freeway.
I have driven by Mount Lehman in the past, but it has either been before the season has begun or after it is over or just after closing time. This time, I finally hit it right. When I walked in to the tasting room, there was a sizeable crowd there, which seemed to be a good sign. As with any winery that I am visiting for the first time, I try to go in with an open mind, always cognisant that there is a market for every style and quality of wine. Here, I was pleasantly surprised. I began with three white wines, then three reds and finished off with a delightful after dinner Port-styled wine. I left with a bottle each of Gewürztraminer (the drier of the two they were pouring), Pinot Noir, Cabernet Libre (the best I have tasted), Cabernet Sauvignon (made from Okanagan grapes) and the Brawny Tawny Port.   Vern Siemens opened Mount Lehman in 2009. He is a big fan of Pinot Noir but makes several others as well as he likes to have a lot of variety. After all, who want to drink the same wine everyday, even if it was very good? I will definitely drop back again to take some photos and interview Vern.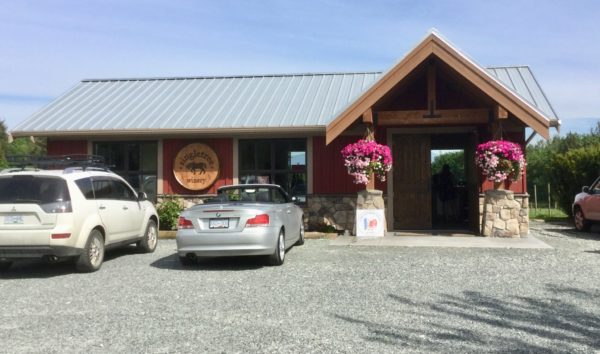 A little less than a kilometre further down the road, is Singletree Winery, operated by the Etsell family. Once again, the parking lot was quite full, a definite sign that the word has gotten out and that they are having no difficulty selling their wines. It was such a beautiful sunny day; it was no surprise to see so many people enjoying the picnic area. I went in and stocked up with lots of their delicious Rosé and picked up some Siegerrebe (they do it so well) as well as their new Grüner Veltliner (Austrian grape) release.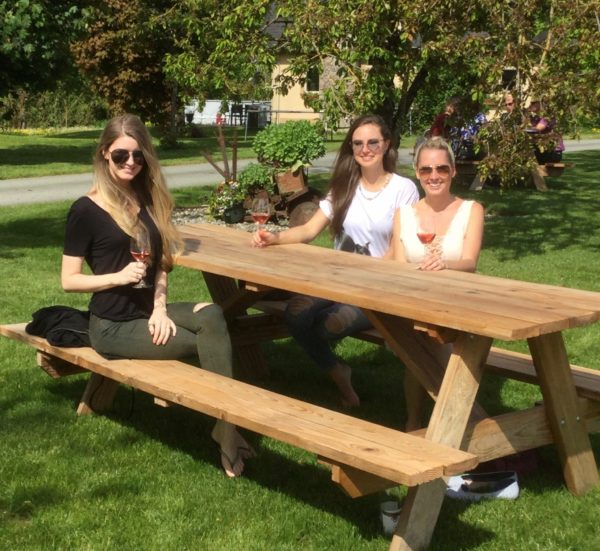 The new kid on the block is Seaside Pearl just a short drive away at 5290 Olund Rd just east off Harris Road. This chapel inspired winery just opened this spring and has already attracted attention despite being tucked down a country road with no road signage.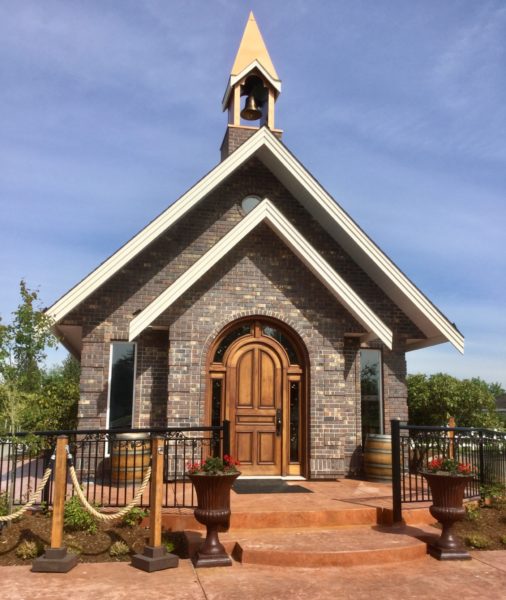 I had the opportunity to sample two of their wines at the recent Garagiste North event (see https://myvancity.ca/2017/05/03/garagistes-2017-celebrating-small-guys/). David Zimmerman and family run Seaside Pearl and Mark Simpson is their consulting winemaker. I was a little pressed for time, so I just sampled the Petit Verdot, which they had not poured at the Garagiste event. Wow, I was impressed. I left with two, one, which paired perfectly with a grilled rib eye steak that evening and the other destined for some cellaring.
With summer finally in sight, do yourself a favour and venture out to Abbotsford and check out the trifecta of Mount Lehman wineries.