I recently went to Rocky Mountain Flatbread in Kitsilano for Sunday brunch.  I have heard about the restaurant before and how it uses local and organic ingredients. It even grows its own arugula in a trailer turned garden in the back of the restaurant.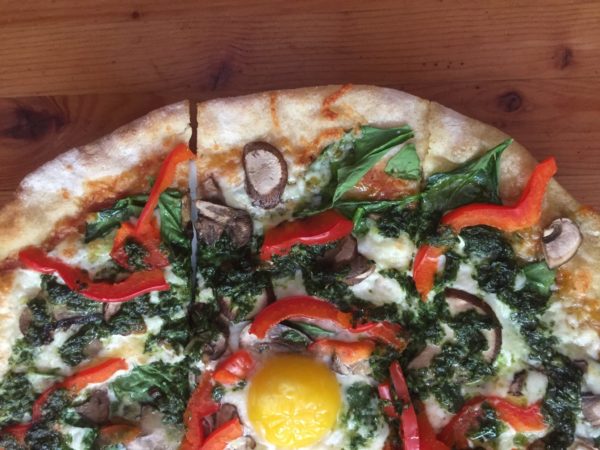 If it wasn't obvious enough, most of the dishes feature their specialty flatbread pizza, made with a touch of maple syrup and flour. They also have a gluten-free option as well which is made with rice flour, buckwheat flour, tapioca flour, and potato flour.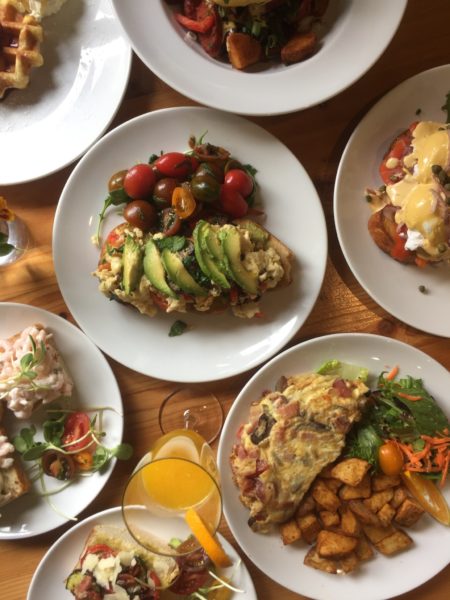 Their brunch menu has a variety of items from your classic Eggs Benedict and Omelette to Rocky Mountain Flatbread's famous pizzas. My two favorite items were the Eggs Benedict with poached eggs served on their house made bread with hollandaise and smoked salmon. You can never go wrong with the eggs benny! My other favorite was, of course, the Market Breakfast Pizza with a runny egg in its center. The pizza features mozzarella, spinach, crimini mushrooms, red peppers, and their three herb pesto. It was one of the real 'Italian' dishes among their signature pizzas, and it was definitely a tasty choice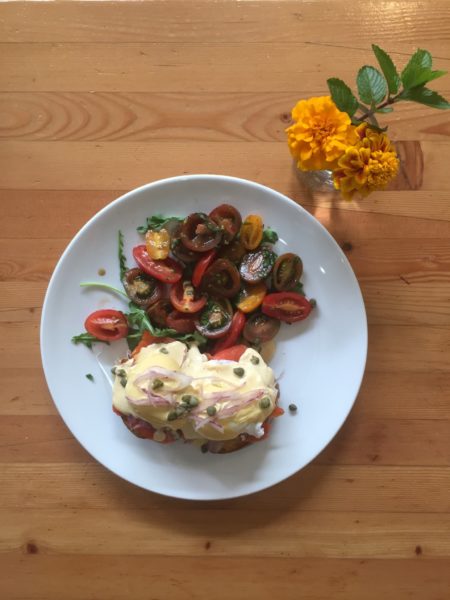 Rocky Mountain Flatbread Brunch is one of Vancouver's perfect brunch spots, it has perfectly spicy caesars, pizzas, and everything is fresh and organic.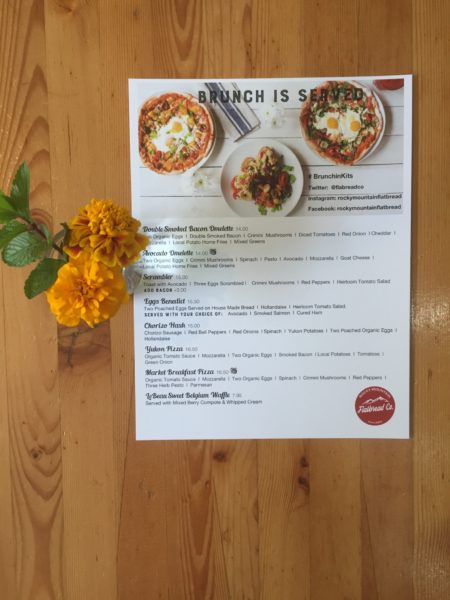 ABOUT ROCKY MOUNTAIN FLATBREAD
Rocky Mountain Flatbread takes pride in providing sustainably produced, local food that connects the farm, family and community. Visit our two Rocky Mountain Flatbread restaurant locations in Vancouver (Main Street & Kitsilano) or the original restaurant that started it all in Canmore, Alberta. Food court locations include Rocky Mountain Flatbread Express in Banff and Rocky Mountain Flatbread Food Court in West Vancouver. For more information, visit rockymountainflatbread.ca.