BC handcrafted vodka. Soda. Lemon. And nothing else. 
There's an endless array of alcoholic drinks available in a can, but Nütrl Vodka Soda is a true innovation in the category: a clean, classic, premium vodka soda made without sugar, sweeteners, additives, or preservatives of any kind. Nütrl took its award-winning super-premium BC craft vodka and carefully blended it with soda and natural lemon, then wrapped it in their signature, sleek black and white, for easy summer sipping at home, in the nightclub, or outside in the sunshine.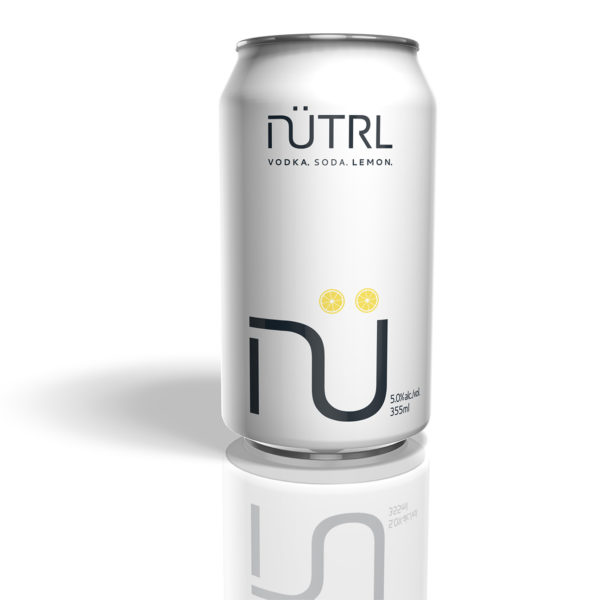 Unlike other coolers which are sweetened, flavoured and made with mass-produced spirits, Nütrl Vodka Soda is made using outstanding small-batch handcrafted vodka, soda water, and natural lemon for a flavour that's notably cleaner, lighter, and—yes—more neutral.
The secret of Nütrl Vodka Soda lies in starting with famously smooth and clean-tasting Nütrl Vodka so that no sugars or sweeteners or artificial flavours are needed to mask. That's why Nütrl Vodka Soda is wildly light, easy drinking, additive-free and totally refreshing. At only 98 calories in each 355ml can, it's the perfect change up from the usual sugary-sweet coolers.
Expected to be available to retail by August 21st, Nütrl Vodka Soda is just the latest outstanding product from Goodridge & Williams, Canada's top selling and fastest growing craft distillery. Drinkers can grab a six-pack knowing that their dollars go back into the local economy through this 100% BC owned-and-operated company.
Nütrl Vodka Soda: This. Changes. Everything.
For more information about Nütrl, visit https://nutrlvodka.com.