'Tall Truth' Cocktail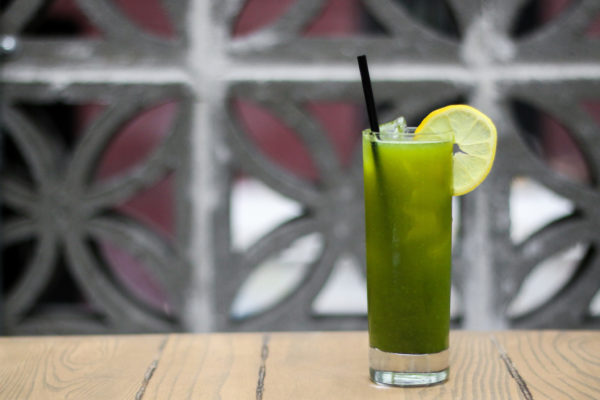 Get your greens this patio season with this thirst-quenching iced tea cocktail. Ideal for a warm summer's day, the approachable drink delivers a complex flavour and a bright green hue – plus it's packed with antioxidants.  The citrusy lemon and sweet agave syrup help to balance out the earthiness of the matcha powder. Order this vibrant mixture alongside a round of nachos – it's a matcha made in heaven.
Ingredients:
1oz of Old Grand Dad Bourbon
½ oz of fresh lemon juice
¼ oz Agave syrup
5g of David's Tea Matcha powder
Method:

Combine all ingredients in a cocktail shaker and dry shake. Fine strain into a Collins glass with ice. Garnish with a lemon wheel and serve.
Tacofino Gastown
Twitter:  @TacofinoVAN
Instagram: @tacofinovan
Web: www.tacofino.com