Sugar, Sugar– An old fashioned sugar cookie loaded with confetti sprinkles.
Cranberry Chocolate Chip– The dried cranberries make it acceptable to have this one for breakfast.
Classic Chocolate Chip– A true classic that brings back childhood memories.
Chocolate Peanut Butter Cup– With house-made peanut butter cups.
Growing up, moms always told us that we would have tummy trouble if we ate raw cookie dough – but with Quaale's specially-formulated recipes, these cookie doughs won't be a problem.
This unique cookie dough allows food-lovers to safely consume the "raw" dough. There are no raw eggs or unpasteurized ingredients – these treats are designed to satisfy the cookie dough craving.
Available for $6.99 in-store at Langley's Well Seasoned or
online
 (ships Canada wide), each dough is packaged in a single-serve container with an accompanying wooden spoon to be consumed immediately (because who can wait to get home to eat their cookie dough?).
FAQs: 
Can I bake the Ready-To-Eat Cookie Dough into cookies?

No, our cookie dough is made especially for consuming unbaked. It doesn't include ingredients necessary for making baked cookies.
Are there added preservatives in your cookie dough?

No, the cookie dough is made with fresh ingredients and immediately frozen or refrigerated.

How should I store my Ready-To-Eat Cookie Dough?

Edible cookie dough will last up to 10 days at room temperature or 6 weeks in the refrigerator. If you would like to (well, if you CAN) save your cookie dough for later, it can be frozen for about 1 year, just thaw it for 20-30 minutes and it will be ready to eat.
Is your cookie dough safe to eat raw?

Yes, all of the ingredients (including the flour) in our homemade recipes are safe to consume unbaked.

Are there raw eggs in your product?

No, all our edible cookie doughs are fully pasteurized.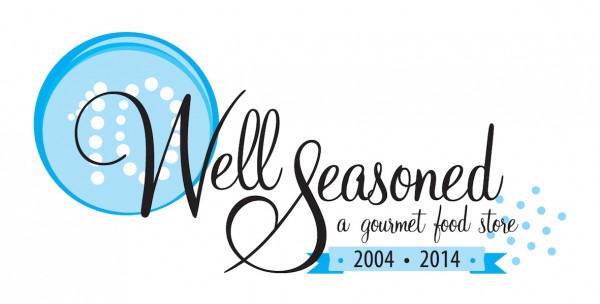 About Well Seasoned:
Well Seasoned, owned by Angie Quaale, is a Langley-based gourmet food store, founded in 2004, and specializing in international and local hard-to-find specialty ingredients, spices, cookware and condiments. With a passion for fine food, Well Seasoned is a food lover's one-stop paradise for fresh culinary delights featuring local artisan producers, weekly in-store cooking classes with renowned chefs, educational seminars, and insights into the most cutting-edge food trends and products. Well Seasoned's 
website
 also offers weekly new recipes for every home cook.