A fresh take on French fare

Coal Harbour's award-winning neighbourhood restaurant, Tableau Bar Bistro, is pleased to announce a brand new Fall/Winter menu launched Thursday, November 2.
Created by Executive Chef Tret Jordan, the seasonal French-inspired menu will feature autumnal fare such as Terrine de Jambon, Ragoût de Porc and Canard aux Raisins for brunch, lunch, Happy Hour and dinner. As the city's go-to for a fresh take on French fare, the restaurant will continue to serve such Tableau classics as Soupe à l'Oignon Gratinée, Mushrooms on Toast and a daily, rotating Plat du Jour.
The new Fall/Winter menu is available on Tableau's website, and also featured below.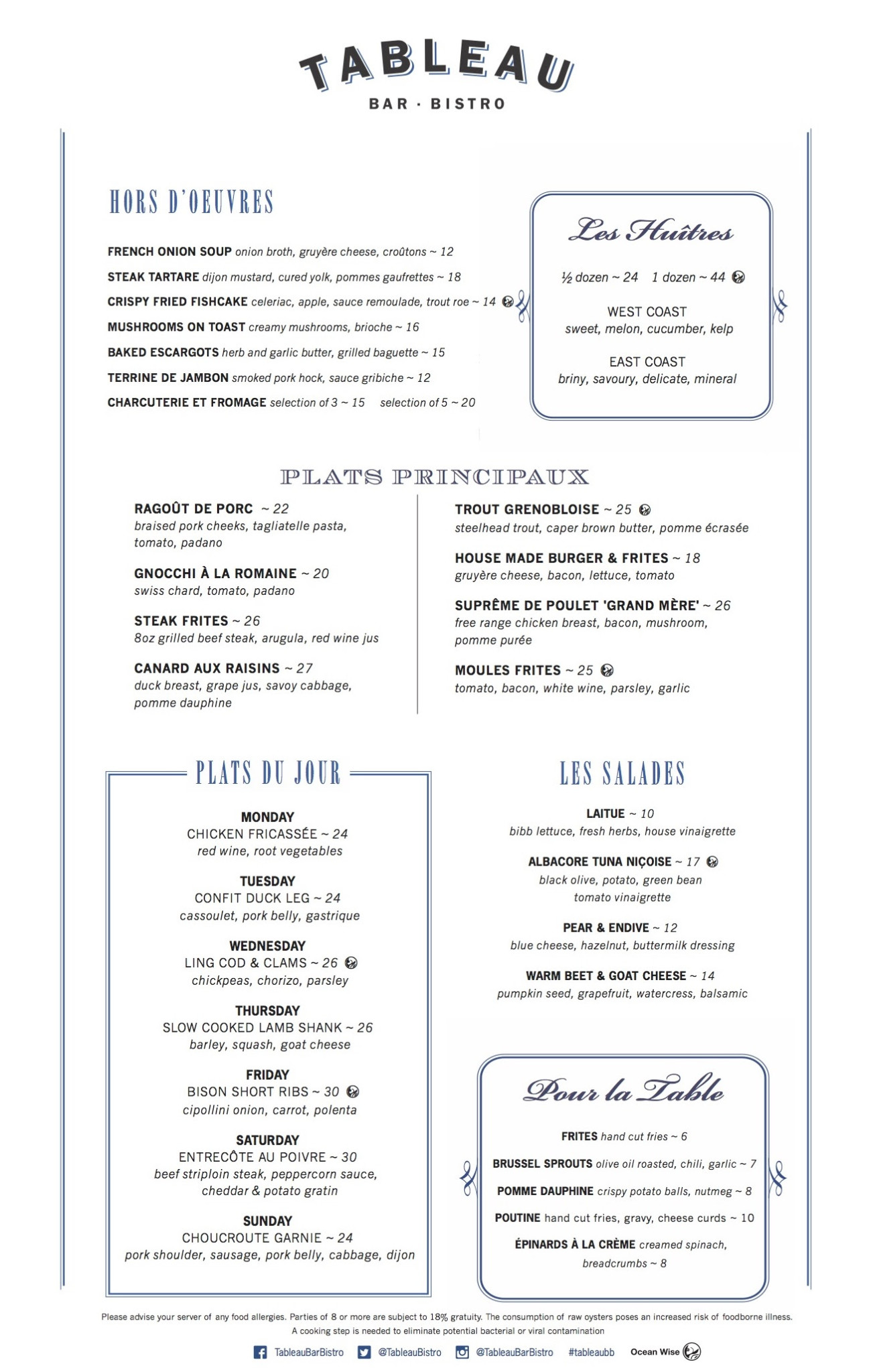 About Tableau
Tableau Bar Bistro is a fresh and vibrant French bistro. Tableau has sought out the best partners, products and talents to elevate each guest experience. We believe food creates community and look forward to welcoming you into our family; bon appétit.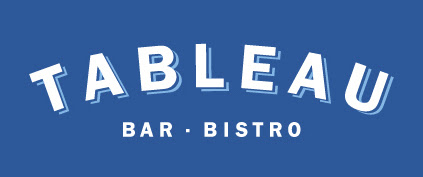 Social Media
Instagram: @tableaubarbistro
Twitter: @tableaubistro
Facebook: /tableaubarbistro
Website: www.tableaubarbistro.com
Hours: Open 7 days a week | Happy Hour: Monday – Sunday 2:30pm to 5:30pm & 9:30pmtill close