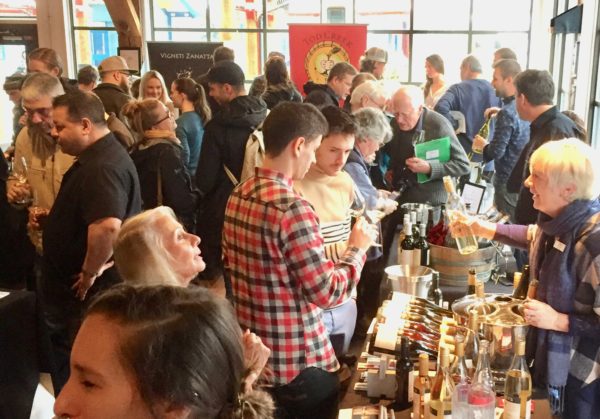 Wine agent Richard Massey organized this event at Granville Island's Edible Canada to showcase Vancouver Island wine and spirits.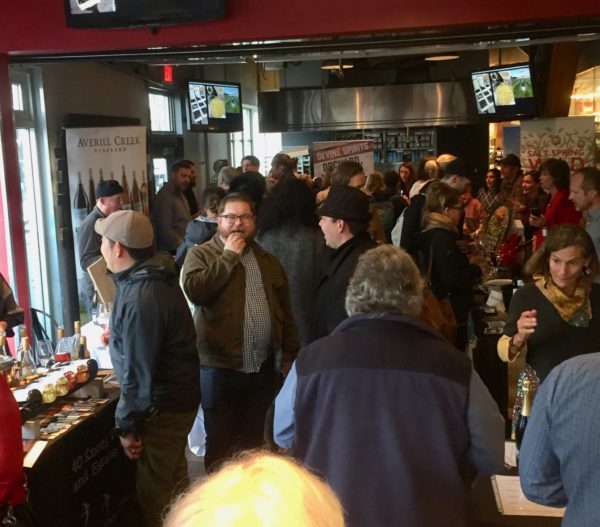 I began at Unsworth Vineyards, which is located in Mill Bay, between Victoria and Duncan where I chatted with Sommelier Chris Turyk. I first became aware of Unsworth when I visited the winery two years ago and was impressed with the wines I tasted there.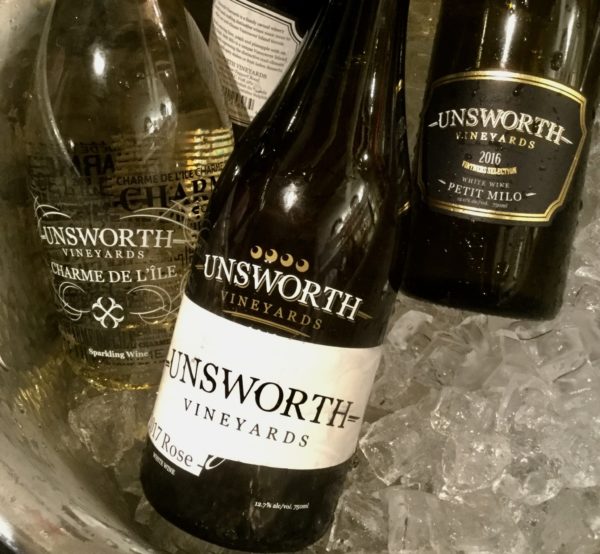 Chris poured me a glass of Charme De L'Ile, their Prosecco like sparkling wine made from Pinot Noir, Pinot Gris and a little bit of a special Vancouver Island grape called Sauvignette. Give this refreshing bubbly a try.
2017 Pinot Gris
I was quite impressed with this wine and Chris mentioned that this grape tends to hit its stride when the vines are ten years old. The grapes for this wine come from 11-year-old vines. No wonder this one of their best vintages yet. Expect tree fruit aromas and flavours.
2017 Allegro
An interesting blend of Petit Milo and Sauvignette, which is very pleasing. Expect lots of fruit on the palate, apples and citrus in particular. Looking for something new? This is it.
2017 Rosé
The light colour, less than 24 hours skin contact, belies the big nose on this wine. This wine is reminiscent of French rosés – dry with strawberries, raspberries and a hint of cranberries.
2016 Petit Milo
I was told this wine had slight level of residual sugar, but it is barely noticeable as it has matching acidity and only serves to lift the fruity flavours. Aromas and flavours of pink grapefruit, lime and pineapple. This grape does very well on Vancouver Island.
2015 Symphony
This red wine is a blend of Cabernet Libre and Petit Milo. At first this sounded pretty weird to me, but then I tasted it and was sold. I suspect that the18 months in neutral French oak barrels have a lot to do with making such a tasty and approachable wine – cherries, earth, spice and a hint of mocha.
Venturi Schulze
This is one of the old-time Vancouver Island producers located in Cobble Hill. Opened in 1993, by Giordano and Marilyn (Schulze) Venturi, this winery has practiced natural and sustainable farming for its 100% estate wines for over two decades.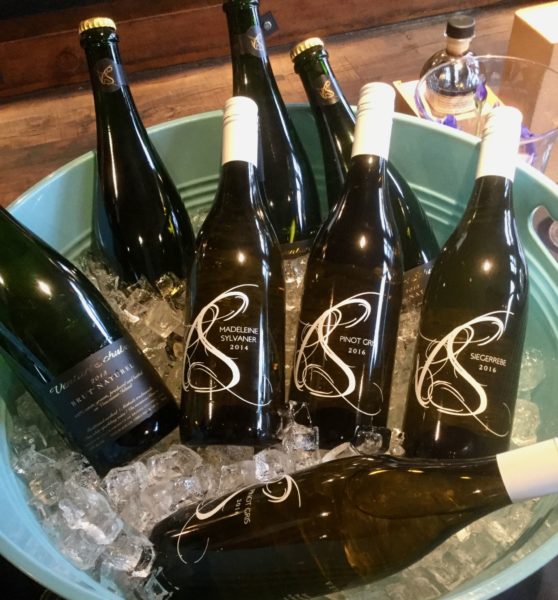 The traditional method Brut is made from Pinot Auxerois and a splash of Pinot Gris. This surprised me, as I hadn't heard of a sparkling wine made from Auxerois. Giordano set me straight, explaining that Auxerois is often used in the bubbles made in the northern Alsace. Bright and clean with good acidity, this palate cleansing wine has aromas of apple pie spice.
2014 Madeleine Sylvaner
This delicate wine is made from whole bunch grapes. Medium-light body, feminine wine has floral notes and, at only 11.3% ABV, is a lovely luncheon or social wine.
2016 Siegerrebe
I am a big fan of this grape and this one does not disappoint. A wonderful fragrant nose of peach and white flowers. The nose would lead you to expect an off dry wine, but this one is quite dry. This perfect patio wine will make you happy.
2016 Pinot Gris
This clone is a rare petit grain from northern Alsace. These are small berries on small clusters that produce less than 2 tons per acre. A delicate nose, very good body, finishes dry.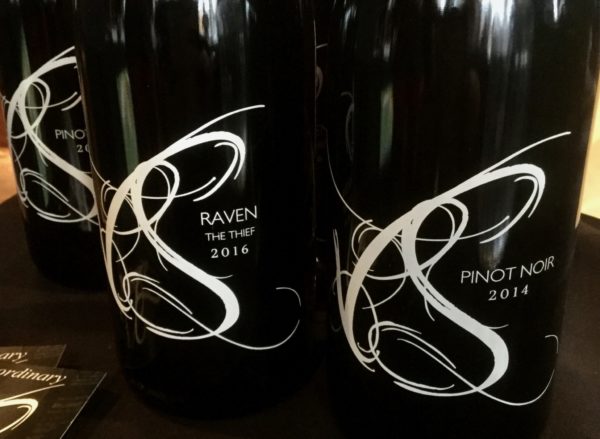 2014 Pinot Noir
I was very impressed with this Burgundian influenced pinot. Classic dark fruit and forest floor nose.
2016 Raven, the Thief
This blend of Pinot Noir and Zweigelt.   The Zweigelt rounds out and softens the wine while adding structure and produces a very nice 'bigger' wine than 100% Pinot Noir.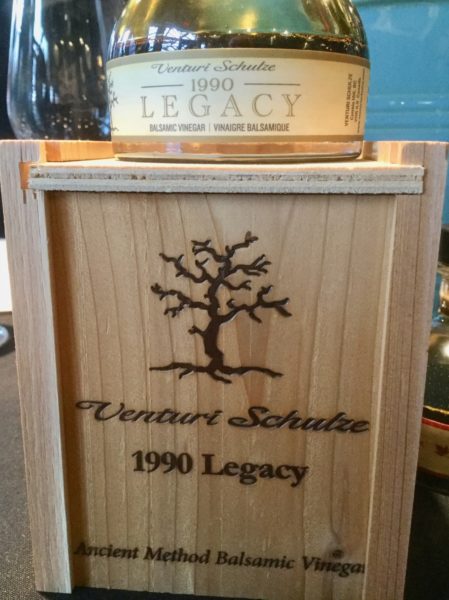 Averill Creek
It was nice to see Andy Johnston again. His Duncan winery, one of the largest on the island, opened in 2006 and is well known for its Pinot Noir wines. Andy, originally an Alberta doctor, left medicine after a 30-year career and went head first into wine making. He gained experience in Italy, Australia and New Zealand before settling in the Cowichan Valley and establishing Averill Creek.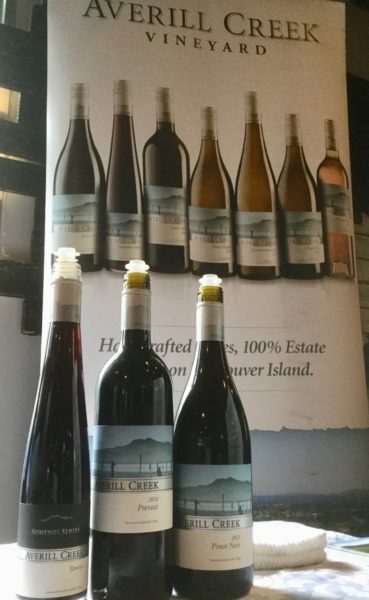 2017 Pinot Grigio
Andy's Pinot Grigio is aged in stainless steel, while his Pinto Gris spends time in barrels and the differences are noteworthy. This wine shows typical Pinot Grigio character. It is bright and fresh with peach and citrus notes and pairs nicely with fresh lemon drizzled oysters, sushi or sashimi.
2015 Pinot Noir
Red fruit, dark berries, leather, earth and bramble on the nose and palate. Light bodied, lean and clean with a medium finish. A great match for beef bourguignon, roasted chicken or mushroom risotto.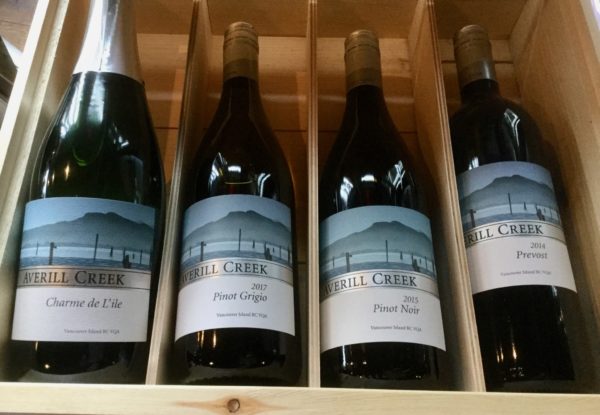 2014 Pinot Noir Somenos Series
This series is only made in exceptional years when the conditions produce a superior wine. It shows a layered and complex nose with red and dark fruit, leather, earth, orange peel and a hint of spiciness. This wine will age nicely for another five to eight years. Perfect with duck confit or wild game and it also paired nicely with the chickpea hors d'oeuvres prepared by Edible Canada.
2014 Prevost
Named after the slope where his vines are planted, this is a blend of 60% Maréchal Foch, 25% Cabernet Libre, 10% Cabernet Foch, 5% Merlot. This is a very nice blend that resembles a Bordeaux wine in style. Aromas of red berries, black fruit, cocoa and licorice. Full bodied and smooth thanks to the Maréchal Foch. Serve this with steak or a Sunday evening roast.
2008 Cowichan Tawny
This Port-styled after dinner wine is made from blackberries that are aged in oak barrels. Subtle blackberry on the nose along with honey, caramel, dried fruit and orange zest.   Good balance. The palate shows flavours of raisins, dried fruit and spice. Impressive.
Rathjen Cellars
This new winery is located on the Saanich peninsula near Symphony Vineyard. They source grapes from six vineyards on the peninsula including Dragonfly Hill and Starling Lane and take an organic, hands-off approach to their winemaking. Some vineyards have vines that are 25 years old.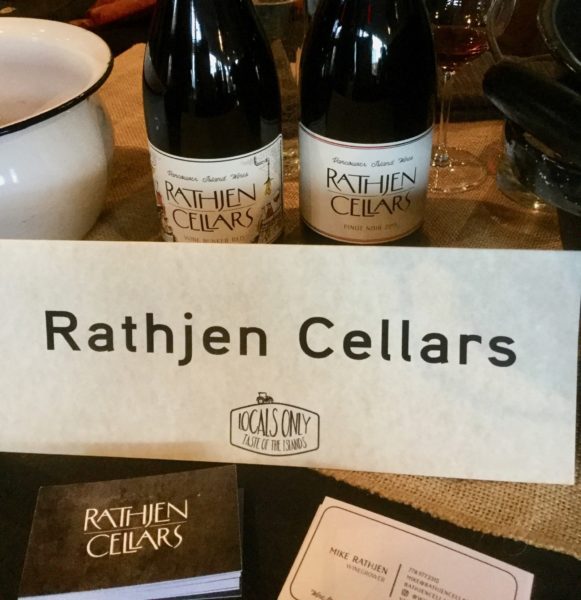 2016 Field Blend
The wine shows its Alsatian influence and is made from Schoenberg, Epicure and Petit Milo though the actual blend changes from year to year based on what's available. Dry, very inviting on the palate with lingering fruit on the finish. This is a good value wine and perfect to keep in your fridge for everyday enjoyment.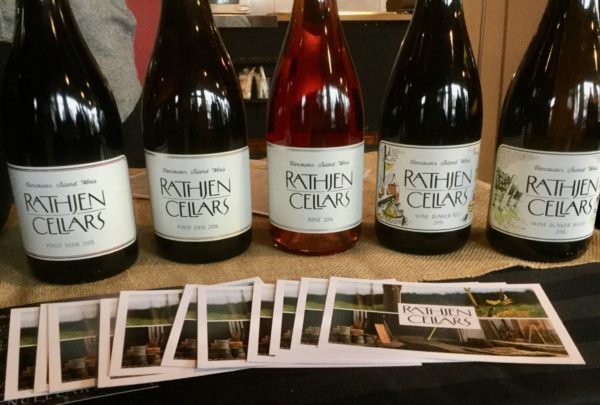 2016 Pinot Gris
Wild ferment and six months on the lees in neutral oak barrels help to produce a wine with good texture. Classic Pinot Gris character. Good balance and finishes dry.
2016 Rosé
A blend of Gamay and Pinot Noir. The Gamay comes from a small four-acre vineyard in the Cowichan Valley. Dry and reminiscent of a French rosé. If this were my wine, I'd have added just a little sweet reserve (unfermented juice) to lift the fruit flavours.
Wine Bunker Red
A blend of Gamay, Pinot Noir and Maréchal Foch. The Foch tends to add a bottom note, which makes it a bigger wine.
2015 Pinot Noir
From the same vineyard that they source their Pinto Gris. The fifteen-year-old vines that help to give the grapes good character and texture.
Alderlea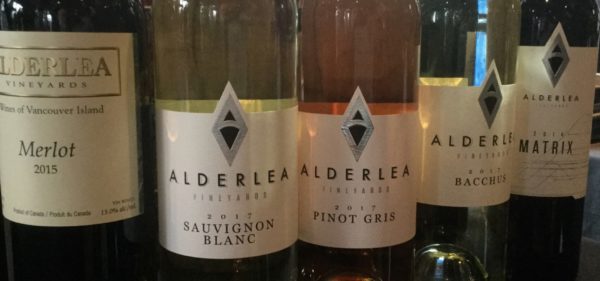 2017 Bacchus
The grapes come from the second oldest block of Bacchus on the Island. Dry with a delicate nose, good body, big on the palate (thanks to a long and cool ferment) with flavours that linger on the finish.
2017 Sauvignon Blanc
Sauvignon Blanc? On Vancouver Island? Yes! Actually there are two wineries making wine from this grape. Don't expect this wine to resemble those from New Zealand. The style here leans more to the Loire Valley in France. You need to try this wine to believe it.
2017 Pinot Gris
Twenty-four-hour skin contact gives this wine an attractive colour. Varietal on the nose with good body and good mouthfeel. Pleasing fruit on the palate followed by a medium-plus finish.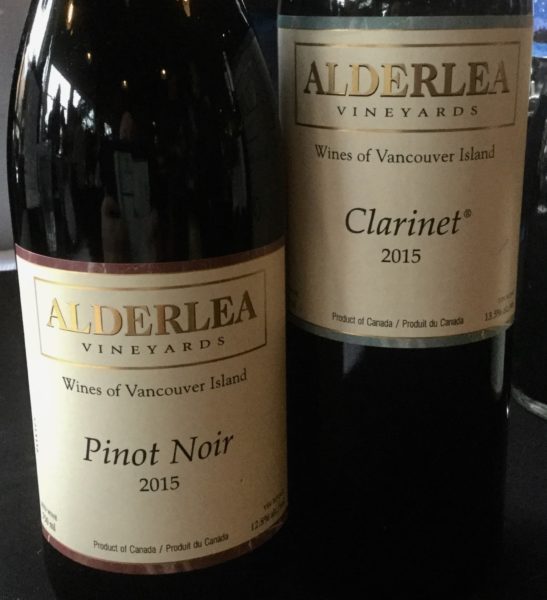 2015 Pinot Noir
Good fruit flavour – cherry, dark berries and spice. A blend of six clones gives this wine character.
2015 Clarinet
This is 100% Maréchal Foch that comes from old vines that were planted in 1994. Smooth and flavourful, this is one of the best Maréchal Foch that I have tasted. Wow!
2015 Merlot
In cooler years, these grapes end up in a Rosé wine and in warmer years it is made into a table red. Spending time in two and three year old barrels helps to round out the wine and make it very approachable.
Matrix
The winery sells this for $24, which is pretty reasonable for the quality of the wine. It displays an integrated and inviting nose. Rich and layered. Delightful on the palate with well-integrated flavours.
Emandare Vineyards
Even though this winery opened in 2000, it was new to me. The current owners have owned this eight and a half acre winery, located in North Cowichan, since 2013. Their wines are made from 100% estate grown grapes which are dry farmed and organic. The steep sloped vineyard is a rather unique site that shows distinctive terroir. The wind that blows down the vines helps to eliminate the need for any pest management.
2016 Siegerrebe / Gewürztraminer
This vintage was long and warm and the winemaker let the vintage tell the story and used minimal interventions. Clean and dry, terroir driven and rather sophisticated.
2017 Sauvignon Blanc
Fifteen-year-old vines result in a Delicate and elegant wine with good body that also tips its hat to the Loire Valley. There's no trouble telling what grape this is made from with varietal character shining through.
2017 Rosé
Tempranillo, Carmenere, Malbec, Maréchal Foch and Siegerrebe result in a French styled wine that is delicate with medium body and a medium-plus finish. Lots of juicy fresh berries on this one.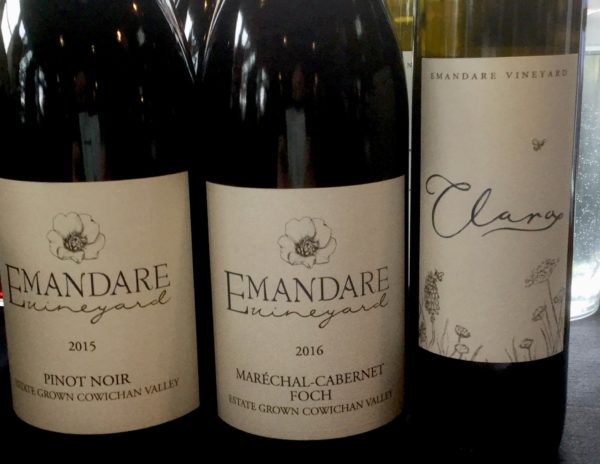 Clara
100% Siegerrebe that is off dry and made in an aperitif style. The nose shows classic aromas and the slight residual sugar helps to lift the fruit. Excellent balance. Be sure to give this one a try if you can find it.
2015 Pinot Noir
2015 was a good year for pinot noir on Vancouver Island and this wine shows it. Aged in neutral barrels to preserve the bright red fruit on the nose and palate. Finishes dry.
2016 Maréchal / Cabernet Foch
This is a big wine for a Vancouver Island red and will pleasantly surprise most people. Great structure and very flavourful.
Sadly, there is never enough time to get to every table I'd like to.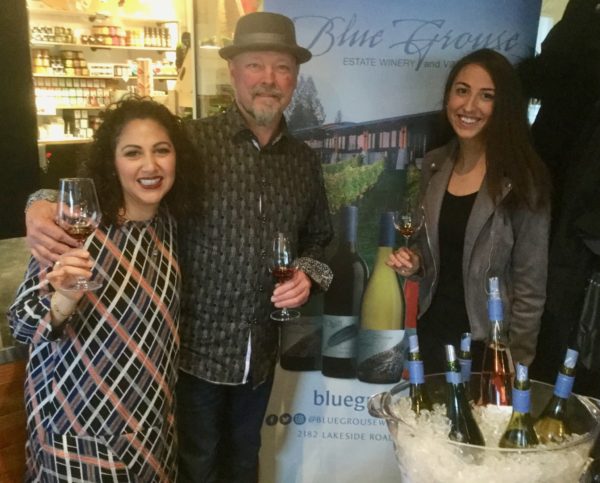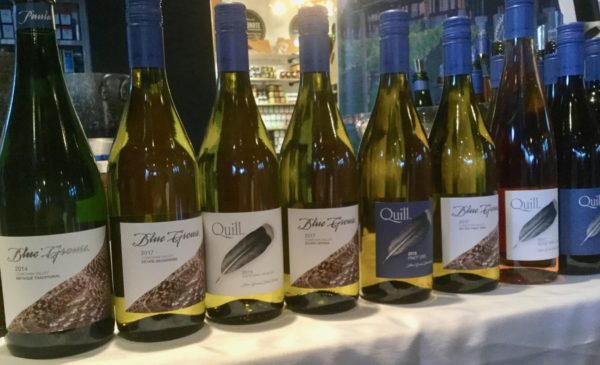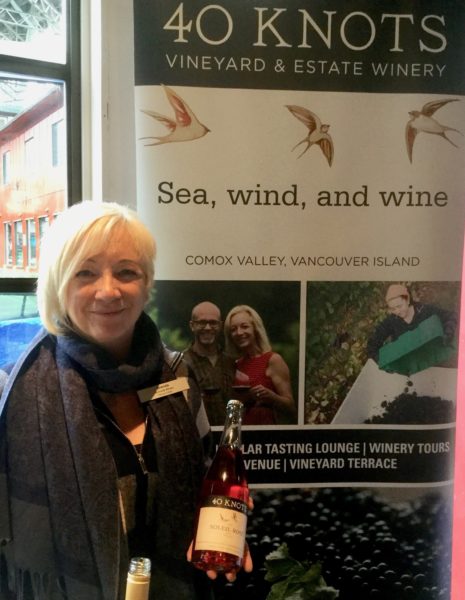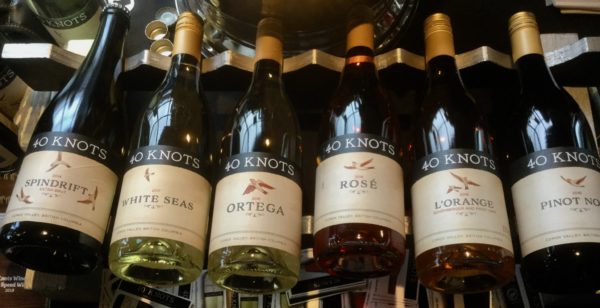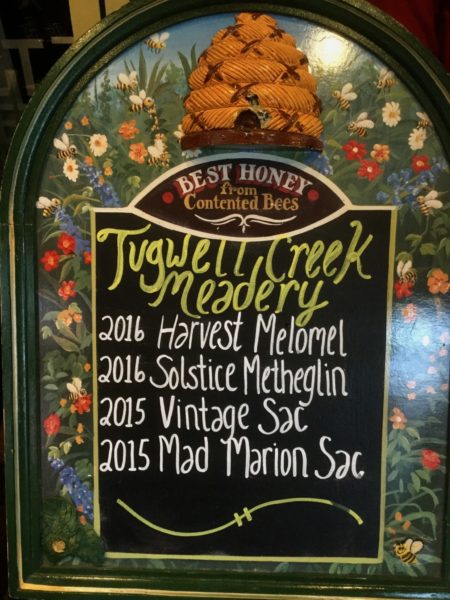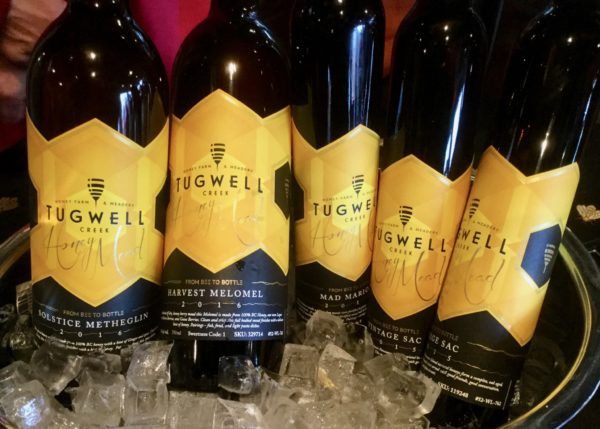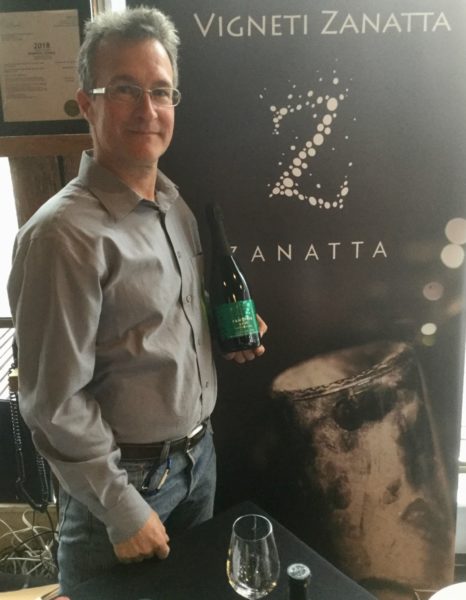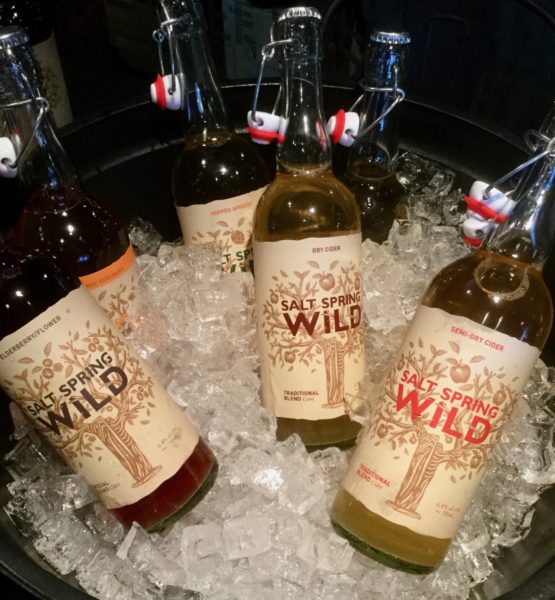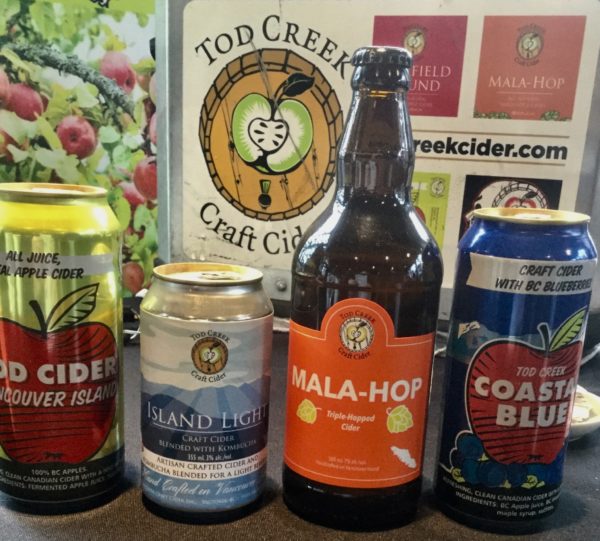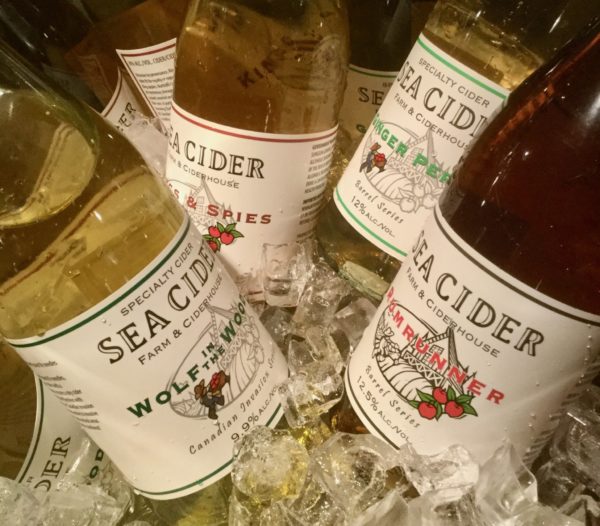 Massey wines represents over a dozen small BC wine and spirit companies that stretch from the Kootenays to Vancouver Island with well over 50 individual products that reflect a sense of place.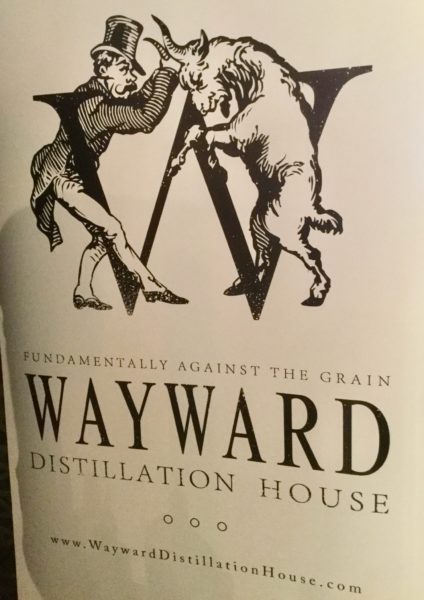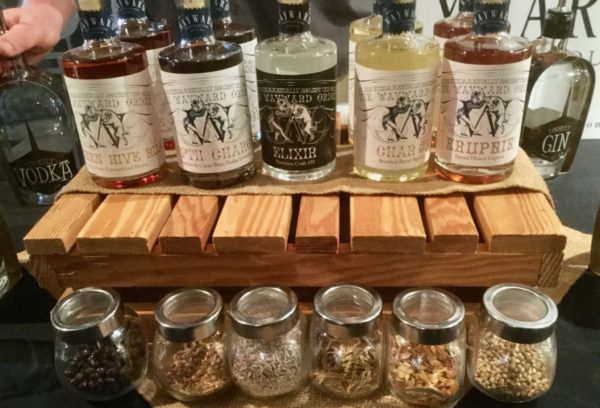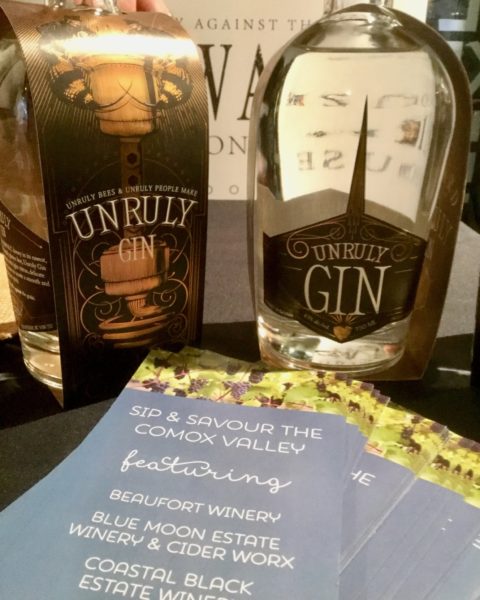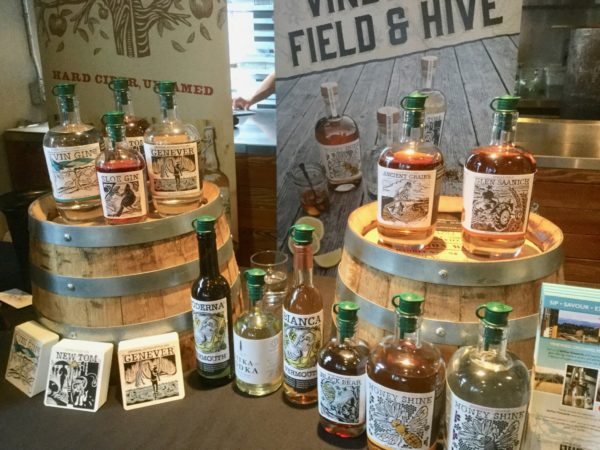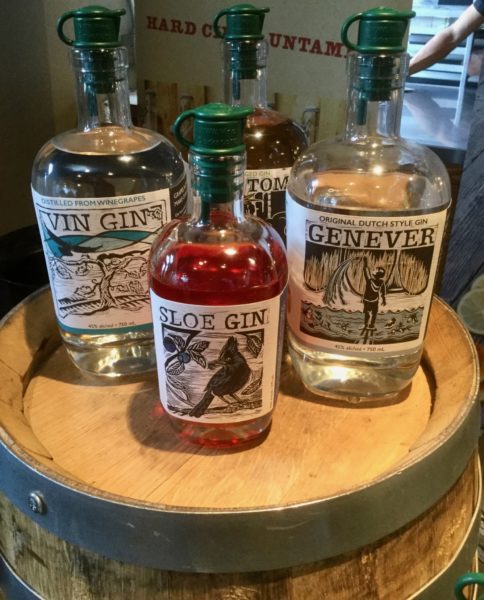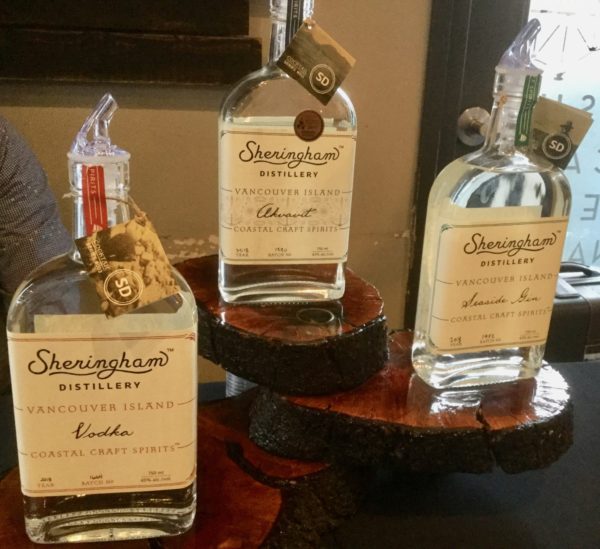 Canapés and hors d'oeuvres by Edible Canada.
Thanks to Rich Massey of Massey Wines for organizing this event.
*Thanks to John Schreiner's BC Coastal Wine Tour Guide for additional information.