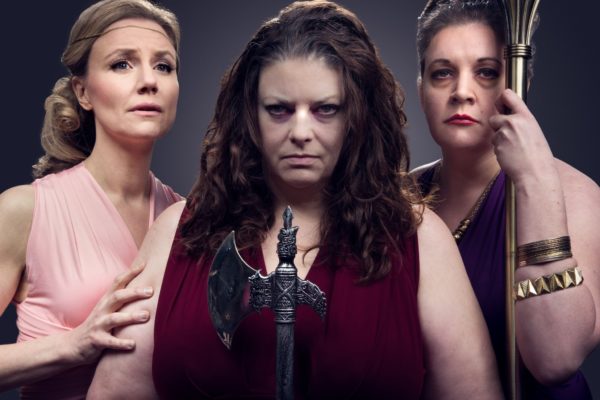 Hailed as "The First Freudian Opera", Elektra is a tale of murder, betrayal, desperation, and the desire for vengeance that can consume us all. Richard Strauss' bloody masterpiece is brought to life by Vancouver's Heroic Opera Company with music that is powerful, raw, and jarring, and has been met with acclaim and controversy the world over.
"This is one of the more difficult operas to perform, both in terms of the challenges of the music and of the complexity and darkness of the themes," says Sarah Templeton, founder of Heroic Opera. "With a large cast of mostly women, it seemed an ideal chance to feature some of the incredible talent that Vancouver has to offer, and to bring to life an intricate and weighty opera that is rarely performed in this part of the world."
Elektra is the story of a cursed family from Greek myth. After returning from the Trojan wars, King Agamemnon tells his wife Klytaemnestra that he killed their daughter to appease the gods. The King is killed by Klytaemnestra, and their other daughters; Elektra and Chrysothemis, are left bereft.  Elektra is obsessed with a desire for vengeance that consumes her utterly, which is where the opera begins.
Elektra is being presented on April 19th and 20th at 7:30pm at the Orpheum Annex in Vancouver. The show will be in German with English surtitles. Tickets are $32 or $26 for students/seniors and can be purchased from brownpapertickets.com or at the door. Due to mature themes, this show may not be appropriate for children

About Heroic Opera
The Heroic Opera Company was formed in February of 2017. Our mandate is to produce both concert and staged operas of Wagner, Strauss, and Verdi . Our aim is to enrich Vancouver's opera scene with operas for dramatic voices.