Themed trips showcase the brand's commitment to culinary and adventure tourism
The West Coast Fishing Club is thrilled to celebrate 30 years of combining luxury, adventure and world-class fishing in British Columbia's beautiful Haida Gwaii islands.
Marine conservation has always been at the forefront of co-owners Brian Legge's and Rick Grange's minds, since they purchased two Boston Whalers and took over a block of rooms at a lodge on Graham Island in 1988. From then onwards they have continued to look for ways to showcase the incredible beauty of Northern British Columbia, whilst respecting the pristine environment.
Today, with their luxurious flagship property, The Clubhouse, The West Coast Fishing Club has cemented its reputation as a pioneer in luxury adventure experiences, such as the popular David Hawksworth & Friends Culinary Adventure; an annual tradition of pairing spectacular scenery and unforgettable food.
Celebrating a unique union of fantastic food, world-class fishing, and breathtaking surroundings, the 2018 Far Beyond Culinary Series partners with Canada's 100 Best, the definitive guide to Canada's culinary scene, to offer remarkable trips featuring an impressive line-up of some of the most respected chefs in the culinary world. These exclusive experiences at The Clubhouse include Beef, Barbeque & Bourbon (June 3-7), the International Culinary Series with Chef Gary Foulkes from Angler in London, UK (June 10-14), David Hawksworth & Friends Culinary Adventure (July 15-19) and a Coastal Culinary Experience centered around seafood and a heli-picnic on a remote beach (August 12-16).
Memories are one of the most precious gifts to give and this Father's Day The West Coast Fishing Club has created a special trip to celebrate bonding between fathers and their families. For 30 years guests have been coming to The Clubhouse to reconnect not only with the important people in their lives, but also to enjoy the camaraderie of other guests. By special request, there will be an inaugural Father's Day trip June 17-21 at The Clubhouse – hosted by a special guest which is set to become a yearly tradition. This year's special guest is TV celebrity, Survivorman – Les Stroud, who will entertain guests with his tales of extreme adventure and his musical talent. Guests will connect with other families, have their time captured by a professional photographer and take part in a fishing derby with daily prizes.
To thank returning guests, A September to Remember offers special benefits unique to the last four trips of the season (August 29 to September 12), featuring live music, a spa experience, special mixology cocktail tastings and more, all in honour of the brand's 30th anniversary.
To book any of these experiences, call 1-888-432-6666 or email info@nullwestcoastfishingclub.com.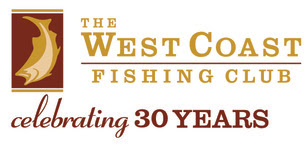 About The West Coast Fishing Club
Since 1988, The West Coast Fishing Club has been one of Canada's premier fishing resort operators offering the world's best salmon fishing experience in northern British Columbia. Celebrating its 30th anniversary season in 2018, The Club is known for its exceptional commitment to culinary excellence, exemplified by its annual Far Beyond Culinary Series offering exclusive culinary experiences with top chefs from around the world paired with their fishing vacations.
The Club operates three lodges situated on the most northern tip of the Haida Gwaii islands, all offering-first-class accommodations and service. Each one of the lodges offers a slightly different adventure, each within convenient proximity to the world's best ocean fishing experience. The West Coast Fishing Club prides itself on dedication to the local community and the urgent need to maintain wilderness resources for future generations. For more information, visit www.westcoastfishingclub.com.