Sunny cocktails, invigorating share plates and quirky events spark fresh fun
The Emerald Supper Club, Chinatown's retro restaurant and lounge, welcomes springtime socializing and Instagram-worthy shenanigans with a host of new food and beverage options. These tempting selections include vegan and gluten-free options alongside a trio of hip new cocktails that evoke warm, tropical locales.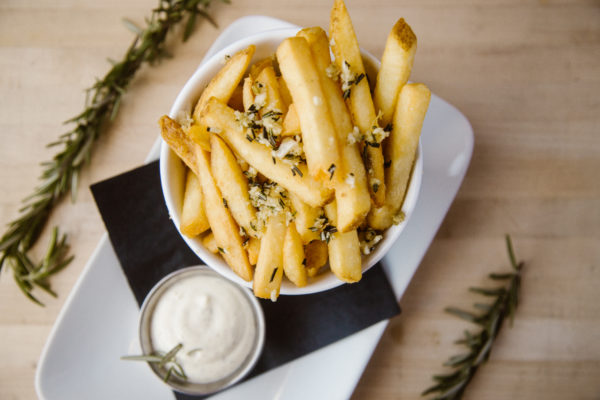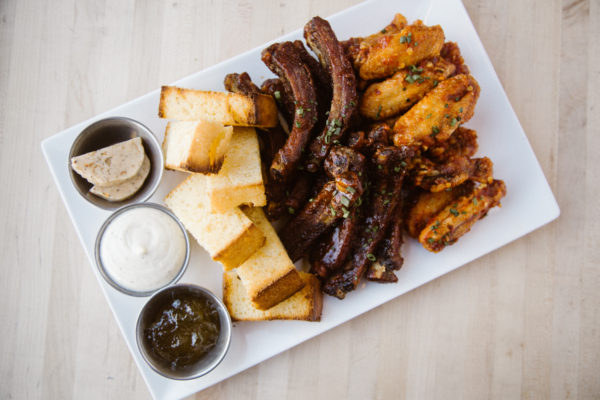 The Emerald is made for informal get-togethers with a larger posse — its menu offers lots of easily shareable snacks. Among its inviting new offerings are house-made balsamic vinegar potato chips; rosemary garlic fries, served with ranch dipping sauce; house-made cornbread served with creole butter and jalapeno jelly; crispy fried cauliflower – now available in szechuan chili (served with blue cheese dipping sauce) or classic (with peanut satay dipping sauce); BBQ chicken flatbread with sweet corn, red onion, cheddar, mozzarella and BBQ sauce; "cheeseburger fakeout" flatbread – ground beef, red onion, pickles, cheddar, mozza, special sauce, BBQ sauce; BBQ Buddy Platter – 1 lb of spicy wings, 1 full rack of ribs, house-made cornbread with creole butter and jalapeno jelly; Twisted Caesar salad with baby kale in a vinaigrette, served with cornbread croutons; Emerald salad – baby kale, orange balsamic vinaigrette, beets, goat cheese, candied walnuts and fennel; and a gluten-free, vegan pasta primavera loaded with vegetables in a cashew crème sauce.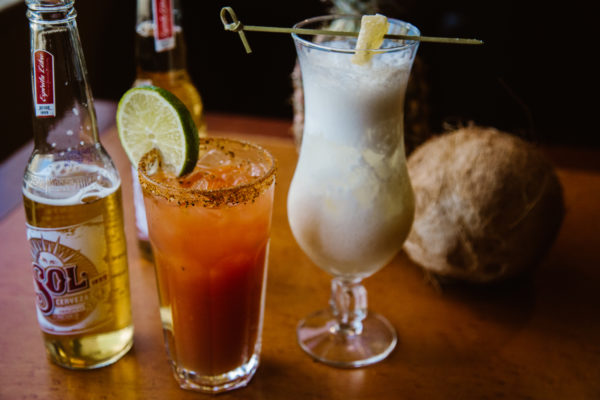 The Emerald's new cocktails include the Shaky Pina Colada (with coconut cream, pineapple and Malibu rum), the Michelada (Sol beer, salt & spice rim, tabasco, Worcestershire sauce and lime) and the Orange Daiquiri (Havana Club Rum, orange and lime). The drinks are frisky additions to the Emerald's always varied cocktail menu, which offers a mix of spirits, bubbly and fresh juices.
Tuesday to Friday at The Emerald, its well-known Happy Hour lets you seize the spring evening, from 5 to 7 pm, with $6 feature cocktails and $5 wine and draft beer. The lounge's Happy Hour food includes $5 balsamic vinegar chips and rosemary garlic fries, and $10 goat cheese dip, hot wings and wild mushroom flatbread.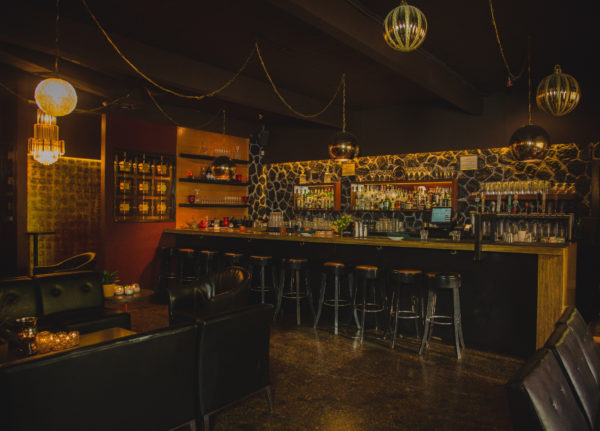 Adding to the convivial atmosphere, the Emerald plays host to a variety of crowd-pleasing events every month. These casual ice-breakers include the Hard Rock Miners' Singalong (every third Thursday of the month).
The Emerald Supper Club and Cocktail Lounge is open:
Tuesday—Thursday 5 pm to 1 am
Friday & Saturday 5 pm to 2 am
Sunday & Monday – Closed except for private bookings.
The Emerald Supper Club and Cocktail Lounge
555 Gore Avenue
604.559.8477
[email protected].com
emeraldsupperclub.com