There's not much that beats great live music and delicious beer outside on a summer day, and the Truck Stop Concert Series at Red Truck Beer is gearing up for another great year of events in East Vancouver's historic Brewery Creek. With events planned for June 16th, July 14th, and August 11th, music fans can enjoy the music festival experience without having to leave Downtown Vancouver.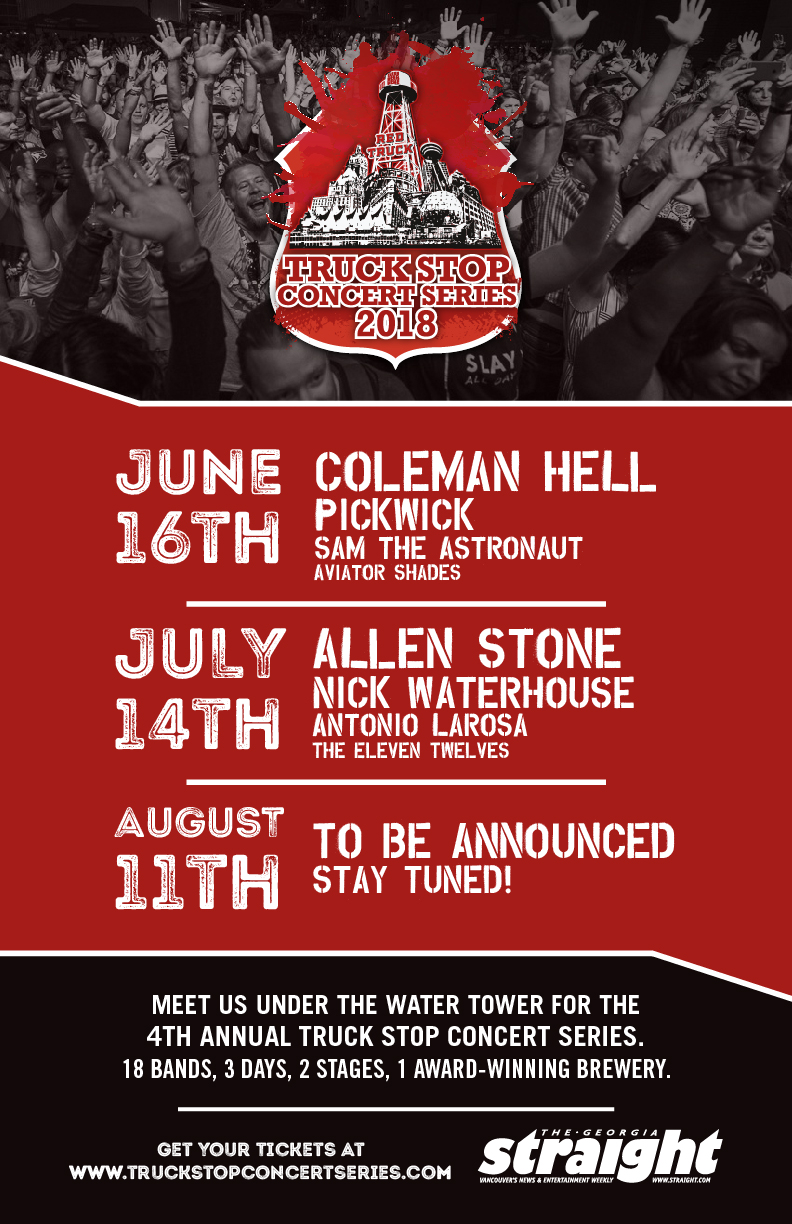 Red Truck is thrilled to kick off the season by announcing the headliners and opening ticket sales for the June and July shows. Each show is themed around a general musical style and the June 16th event will gather indie/guitar acts together with the July 14th concert showcasing soul and R&B-inspired music.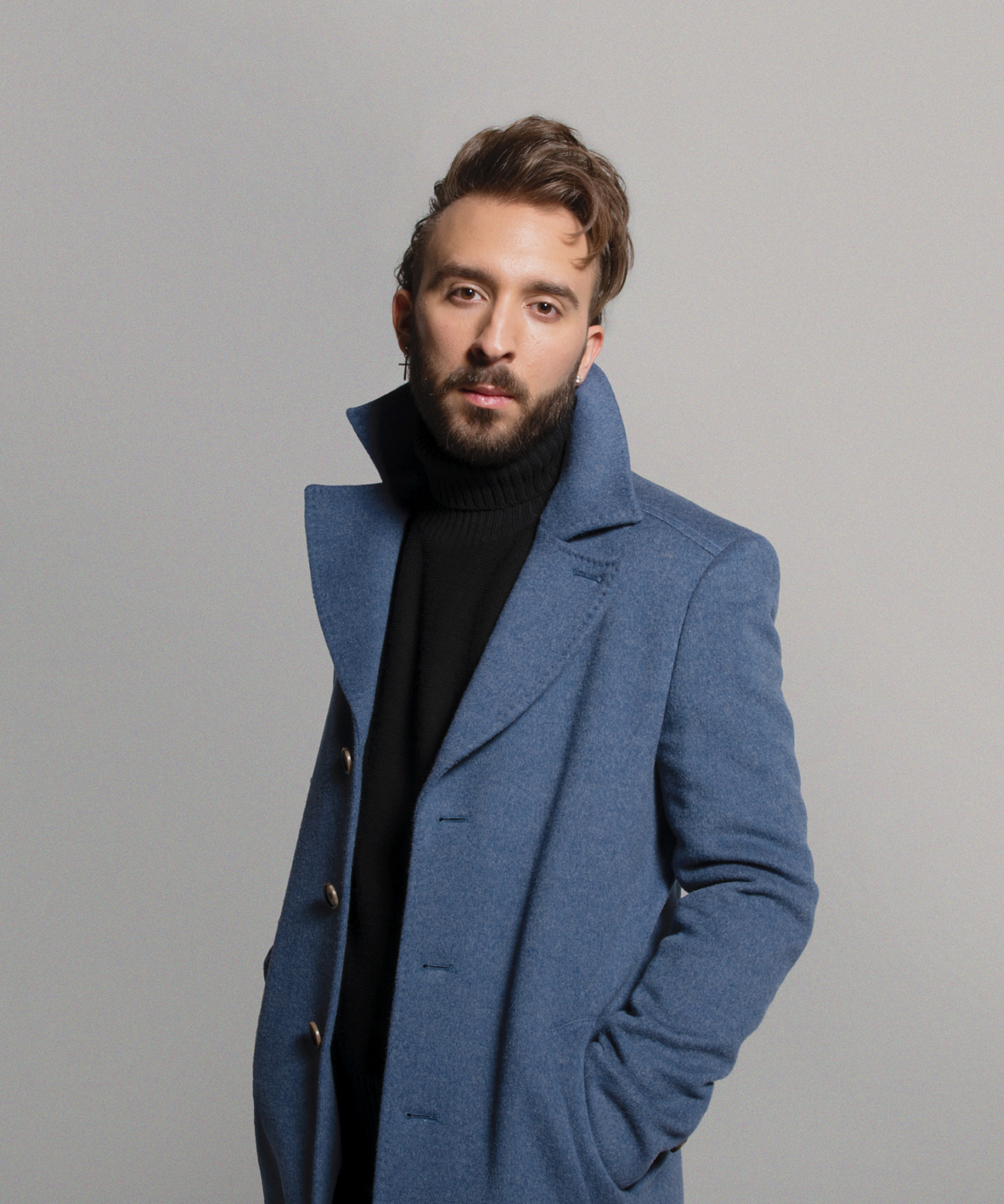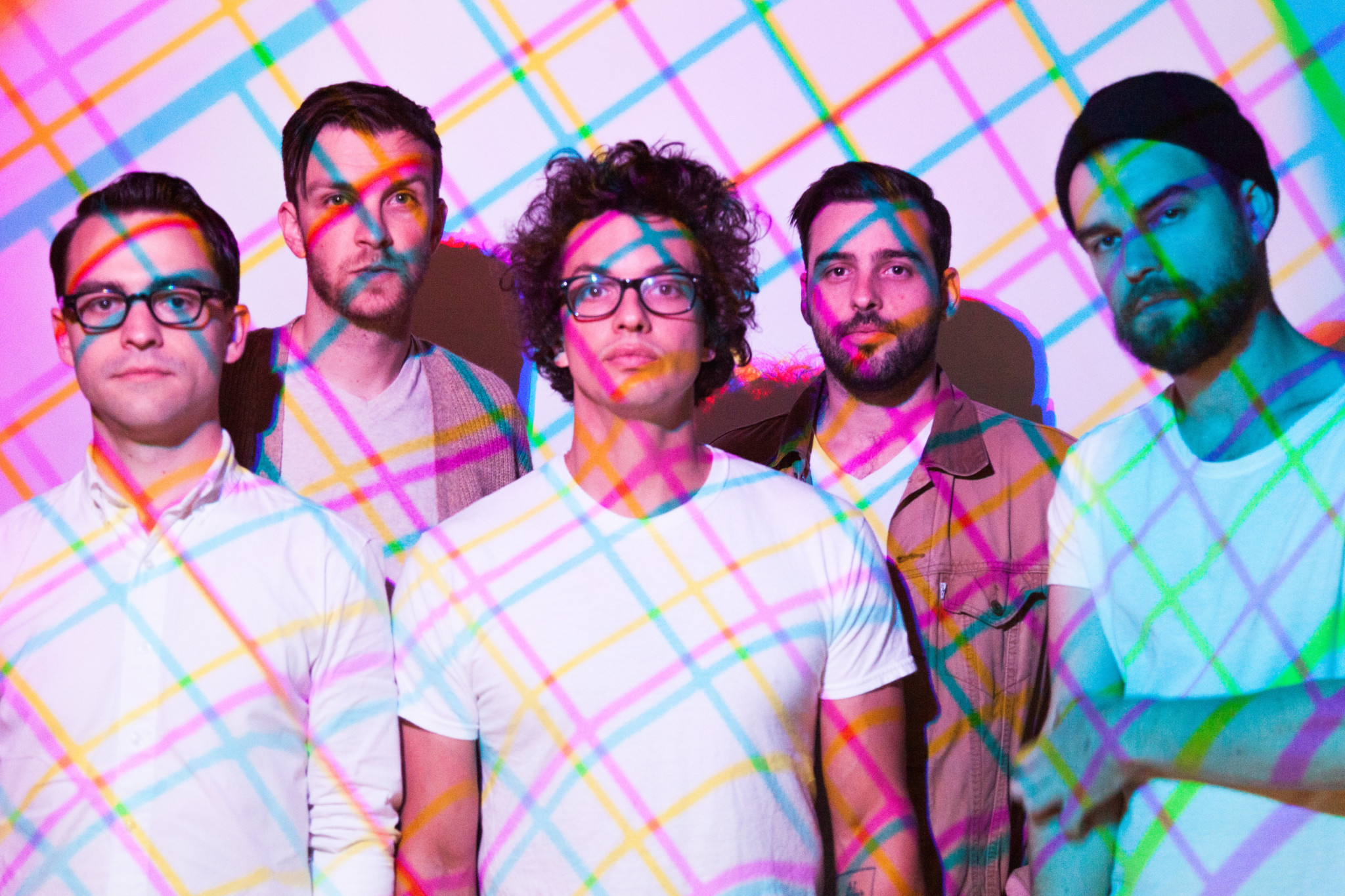 The June 16th show is being headlined by Canadian indietronica artist Coleman Hell and features a line-up that includes American indie garage band Pickwick and 2017 Truck Stop Talent Search winner Sam the Astronaut. Toronto-based Coleman Hell is on a roll with his latest single "Killer" which blends brave lyrics about his struggle with depression with irresistible dance beats. Seattle's Pickwick have moved a long way since their folksy beginnings, with a new sound which blends garage rock and sleek grooves into an intoxicating result. Sam The Astronaut are a local band that's building an audience for their mashup of pop and hip-hop which emerged on their first album "Girls of Summer" which has been streamed over 750,000 times since being released last year.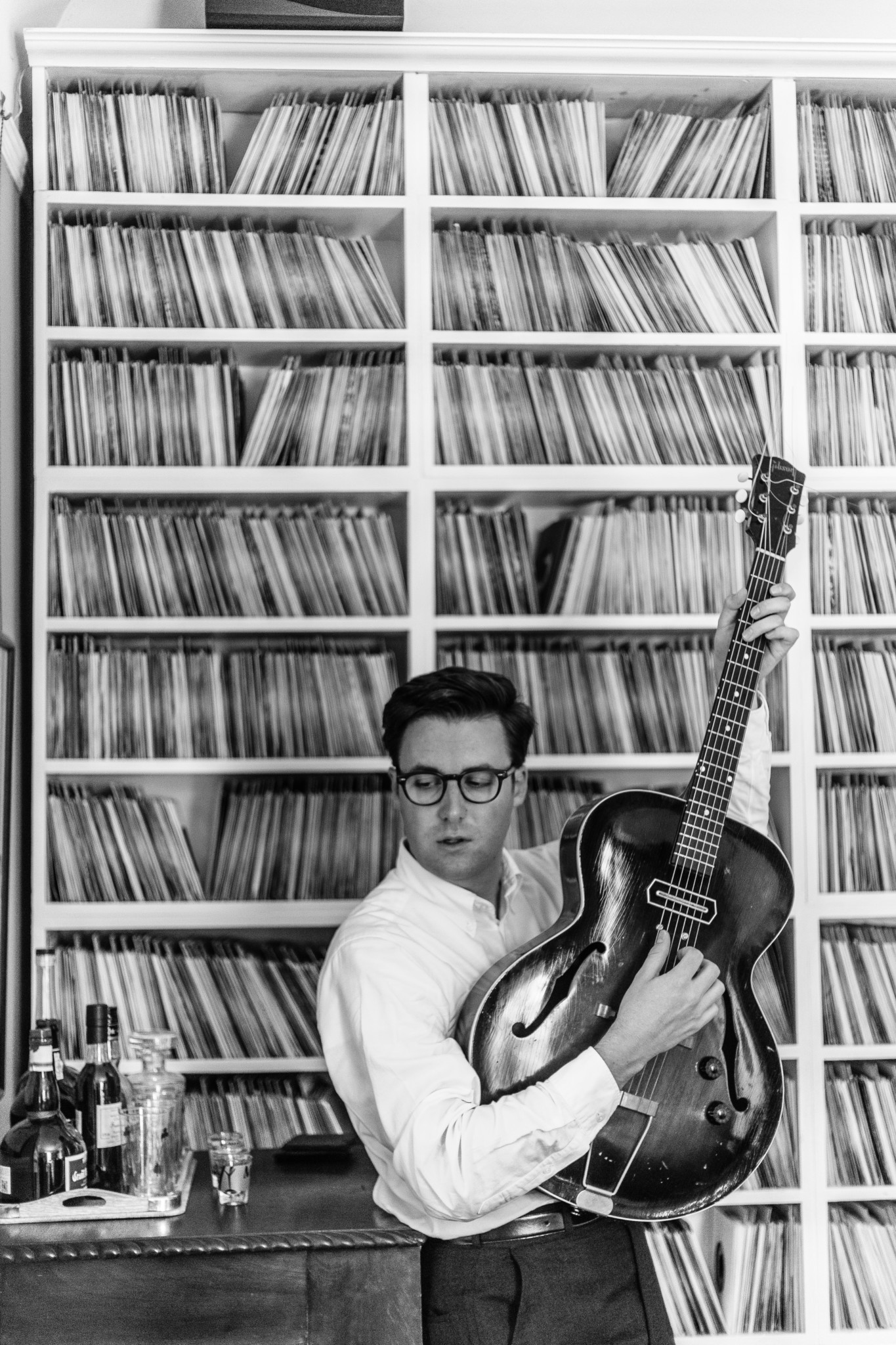 On July 14th, Seattle's Allen Stone will bring his deeply-inspired R&B to the Truck Stop Concert Series stage, kicking off a tour with the equally soulful Nick Waterhouse which will eventually take them right across North America. Stone's new single is "Brown Eyed Lover" which he recently crushed as a guest artist on American Idol. Waterhouse is a kindred spirit to Stone but finding his inspiration in jazz and blues which he effortlessly blends with sixties soul and gutsy vocals.
Once again, Red Truck Beer has invited local up-and-coming bands to be part of the Concert Series and three winners were chosen during the Truck Stop Talent Search finals at The Railway Stage on April 17th. Aviator Shades won their way onto the line-up for the June show with a smoking throwback seventies rock sound and Antonio Larosa won his battle and will bring his melodic original songwriting to July's show.
"Each year we strive to present a unique, relevant and diverse line-up that will appeal to a broad spectrum of musical tastes," said Red Truck marketing director, Brian Fong. "It's a labour of love, and we're excited to again bring great live music to the neighbourhood.
General admission tickets are available for a limited time at $30 for each show alongside early-bird Tailgate passes, good for all three shows, at $75. Prices go to $40/$100 once the early bird period is finished. Full line-up details for August's infamous country jam will be released soon!
Headliners and key supporting acts:
Saturday, June 16th Indie/Guitar showcase
Headliner: Coleman Hell (Toronto, ON.)
Direct Support: Pickwick (Seattle, WA.)
2018 Talent Search Winner: Aviator Shades
Support Act: Sam The Astronaut
More acts to be announced soon
Saturday, July 14th Soul/R&B showcase
Headliner: Allen Stone (Seattle, WA.)
Direct Support: Nick Waterhouse (Los Angeles, CA.)
2018 Talent Search Winner: Antonio Larosa
Also: The Eleven Twelves
More acts to be announced soon
Saturday, August 11th Country & Roots showcase
Line-up announced soon
Tickets on sale May 1st at http://www.truckstopconcertseries.com
Single event tickets: $30 early bird/ $40 regular price
Tailgate Series Pass: $75 early bird/ $100 regular price
Music fans can get the most up to date concert line-ups and ticket news at http://www.truckstopconcertseries.com.