Fifteen.
That's how many wineries make up the Okanagan Falls Wineries Association. Look at this list:
Without doubt, there are likely several of your favourite wineries on this list and perhaps a few that you have never heard of or tried.
Okanagan Falls is situated in a rather unique position separating the central and southern parts of the Okanagan Valley as far as wine growing is concerned. This straddling gives them the ability to make a wide range of superior quality wines. Several of these wineries are well known for garnering critical attention, both locally and abroad.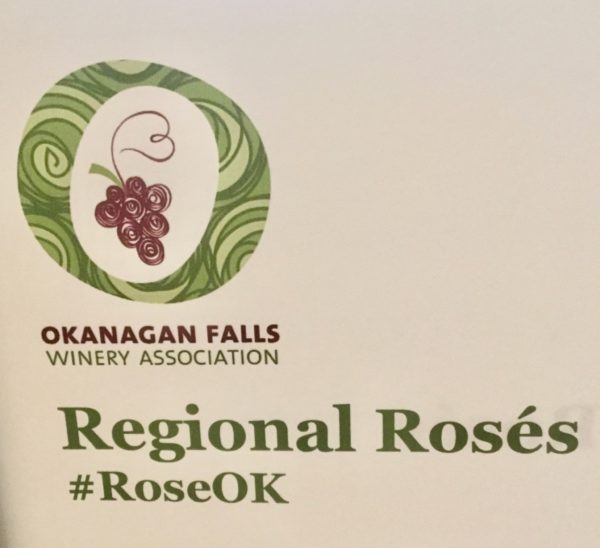 Recently, I had the opportunity to sample their latest releases. I began with a taste of nine Rosé wines, all of which reflect the various terriors found in this region.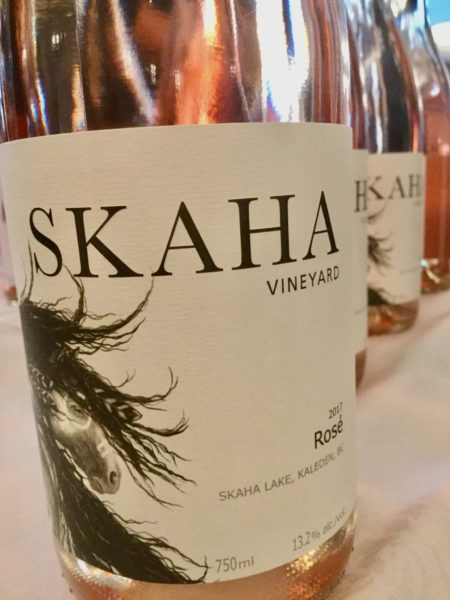 Skaha 2017
Single Vineyard, 100% Merlot. Dry, good fruit – red berries, floral notes. Big core, good balance, with citrus flavours dominating the palate. Only 102 cases made.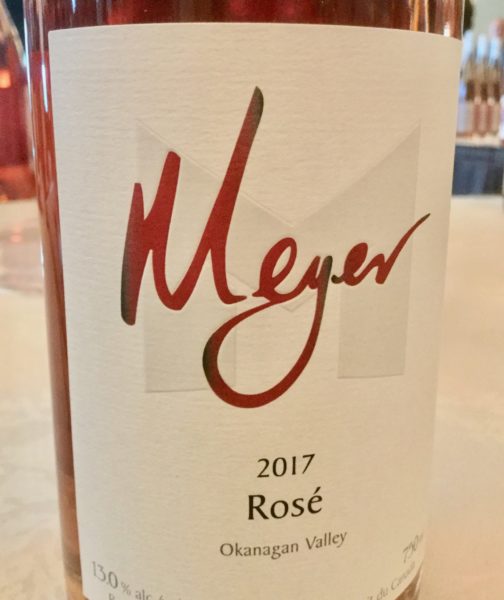 Meyer 2017 Pinot Noir Saignée Rosé
The grapes for this wine come from Okanagan Falls, East Kelowna and Kaleden, which give the wine some complexity. Only 12 hours of skin contact.   Wild strawberry on the nose followed by lots of fruit on the palate. Only 140 cases made.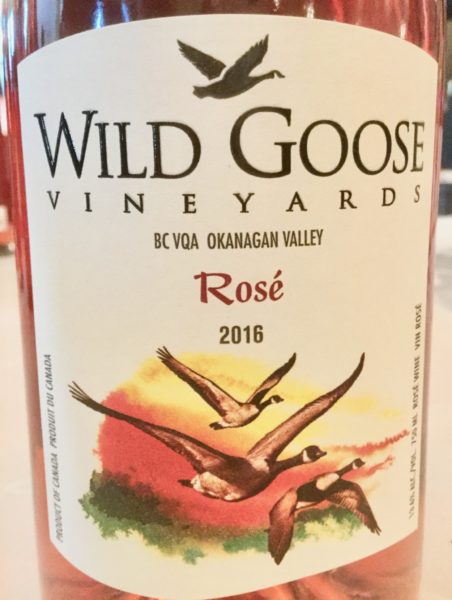 Wild Goose
From late picked Merlot from the Naramata Bench. Twelve hours skin contact. Cherry red colour, bright and juicy with strawberry, rhubarb and raspberry, very tasty. 600 cases produced.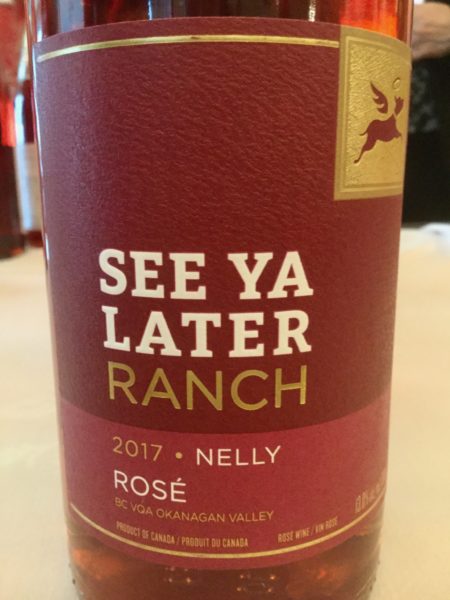 See Ya Later Ranch
Made from a half and half blend of Cabernet Franc and Merlot. Some initial sweetness followed by juicy acidity, thanks to the high elevation, which makes it a great patio wine. Strawberry, grapefruit and citrus notes.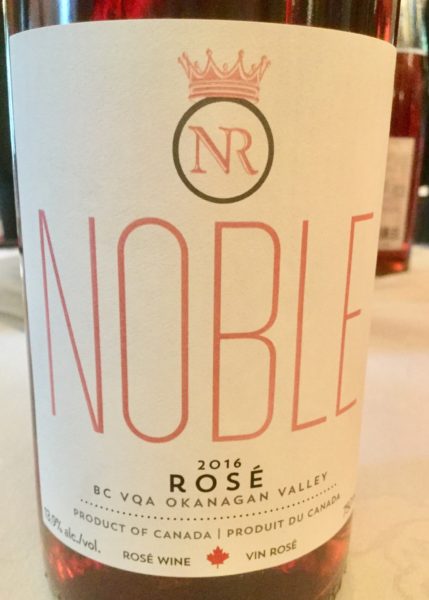 Noble Ridge
100% Pinot Noir with 24 hours of skin contact. Strawberry and melon, lots of flavour, very well balanced, some savoury meaty notes. A great match for Chinese BBQ pork. Only a scant 69 cases made. Grab it if you see it.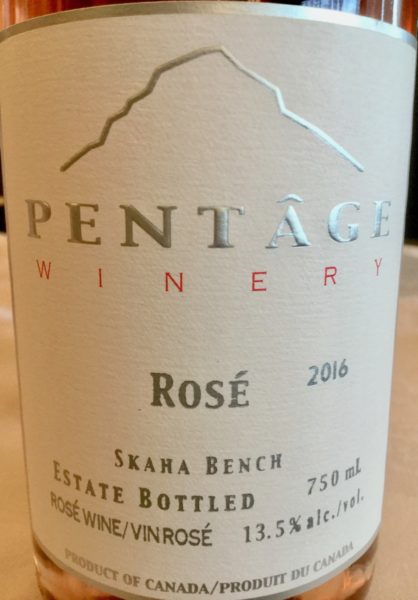 Pentage
An interesting blend of Grenache, Mouvedre and Zinfandel.   Thirty-six hours of skin contact. Fermented in stainless steel. Red berries on the nose and palate. Good all around Rosé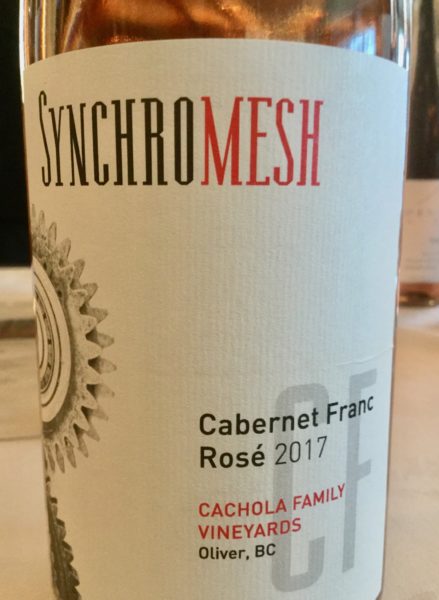 Synchromesh
Cabernet Franc from the Cachola Vineyard located just north of Oliver. This southern vineyard means no astringent green notes sometimes found in Cab Franc. Melon, apple and citrus on the palate. The imperceptible tannins result in a slightly drying finish.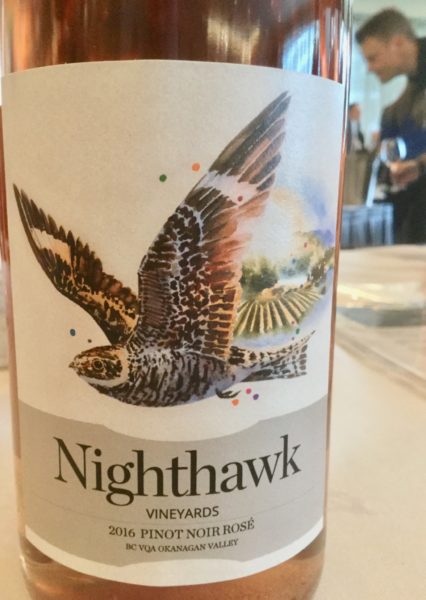 Nighthawk
Made from Pinot Noir, Mouth coating with a lingering finish. The nose and palate display raspberry, rhubarb, floral and minerality all of which contribute to a very versatile food wine. 448 cases produced.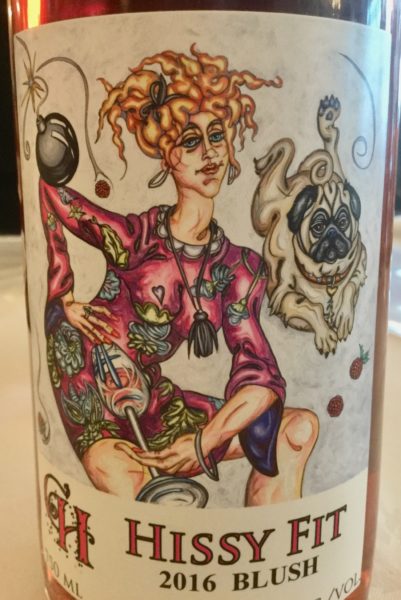 Crescent Hill
A very fun wine that embraces the Princess.   A blend of Riesling, Gewürztraminer and Verdelet infused with raspberry. Sweet and sour fruit salad.
Then it was on to visiting the tables. Each winery brought four wines and most tables had principals and or their winemakers pouring so it was a great opportunity to ask questions.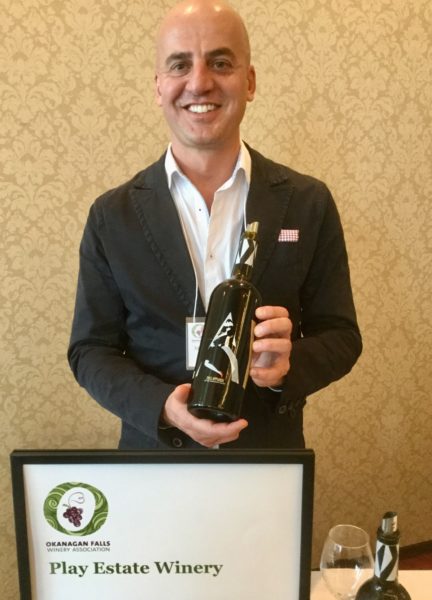 Play Estates
Adlib
75% Sauvignon Blanc and 25% Semillon, a classic Bordeaux blend. Very food friendly. Melon and citrus.   A great food wine.
Moscato
Classic, dry, wonderful. The delightful low alcohol makes this a perfect luncheon wine with lots of mouth-watering flavour.
Improv
Syrah and Merlot lead the parade here followed up with Cabernet Franc and Cabernet Sauvignon with each grape bringing something interesting to the party. Bright red fruit with good structure.
Applause
A Bordeaux blend with Cabernet taking the lead with Cabernet Franc and Merlot making up the other half. Berries, tobacco leaf and dry cocoa.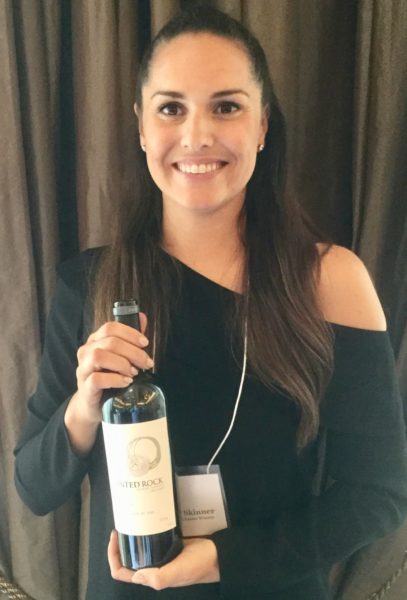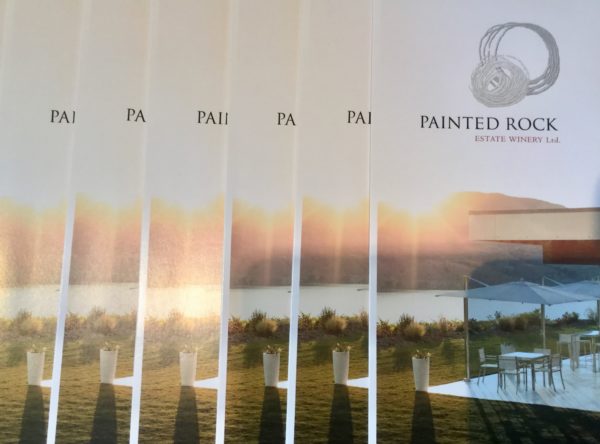 Painted Rock
2014 Merlot
Excellent quality merlot that has aged nicely and will continue to improve for another 5 – 10 years. Blackberry, black currant, plum, spice and hints of earth and cocoa.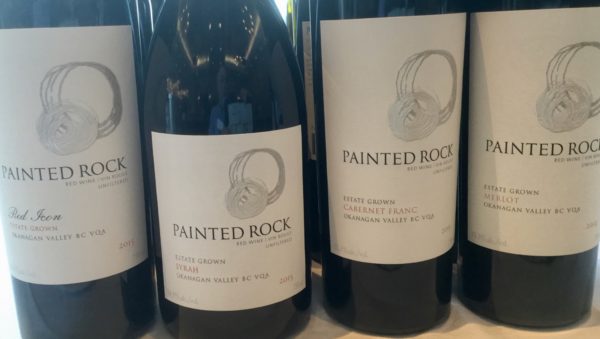 2015 Cabernet Franc
As soon as you raise this to your nose – wow! This cab franc hits all the notes. Dark berries, cherry, toast, olive, green pepper, mint and violets. This wine shows what BC can do with this grape.
2015 Syrah
Very well structured.   Great length and concentration. Red and black fruit, floral notes, berries, black pepper, vanilla and spice. One of my favourite BC syrahs.
2015 Red Icon
This big wine is well crafted. A blend of 45% Merlot, 24% Cabernet Franc, 11% Malbec, 11% Petit Verdot and 9% Cabernet Sauvignon. Black plum, blackberry, black currant, black pepper, spice, vanilla and cocoa. Delicious now and well suited to further aging.
Liquidity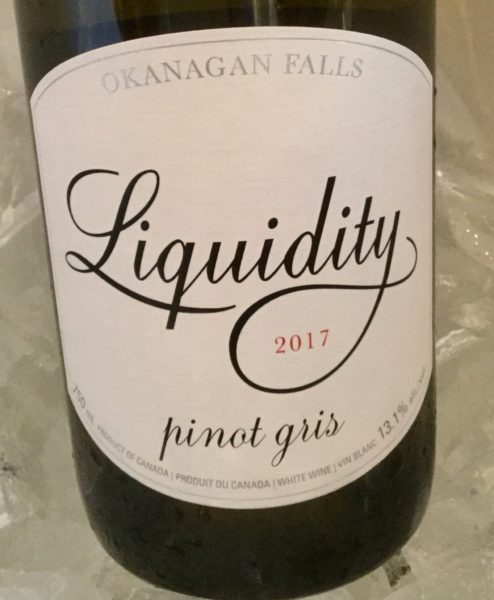 2017 Pinot Gris
A huge inviting nose with mouth-watering juicy stone fruit leads you to expect an off dry wine, but this one is completely dry. A long finish with lingering fruit flavours of pear, melon, citrus and tropical fruit.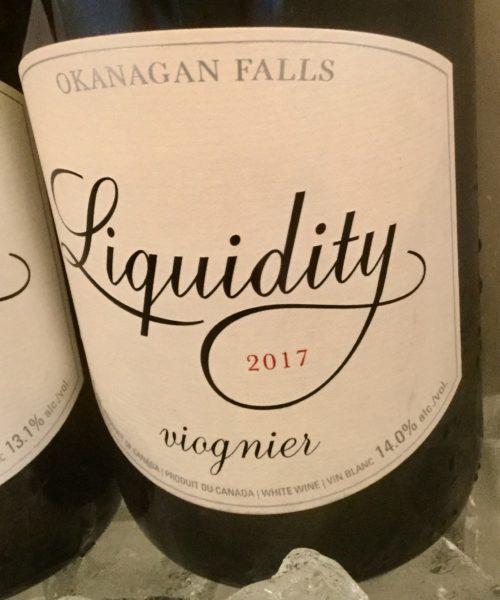 2017 Viognier
Dry with lots of peach on the nose and palate along with orange zest, apricot and honey notes.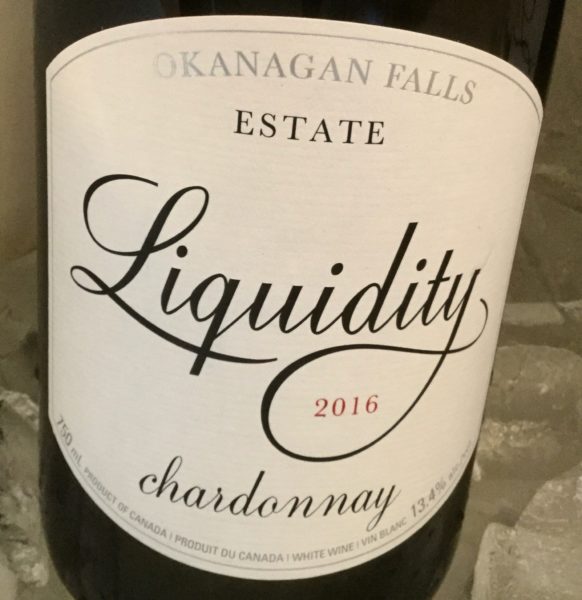 2017 Chardonnay
The wine that just won a top award was the Reserve version of this wine – selected barrels that were just that much better. This wine is the same wine and at under $30 it is certainly one that you need to try. Expect tropical fruit, citrus, vanilla and toast.   Well balanced with a creamy texture and medium-long finish.
2016 Pinot Noir
Elegant, classic pinot that runs right down the middle stylistically. Good structure with cherry, raspberry, red currant, earth, vanilla and spice on the nose and palate.
2015 Merlot
Wow! This is a keeper. Dark berries, plum, leather, spice and cocoa. Ready to drink now and well suited for further cellaring.
Blue Mountain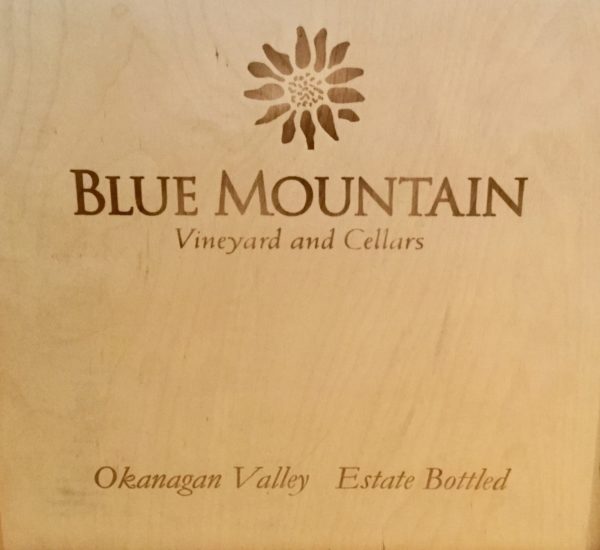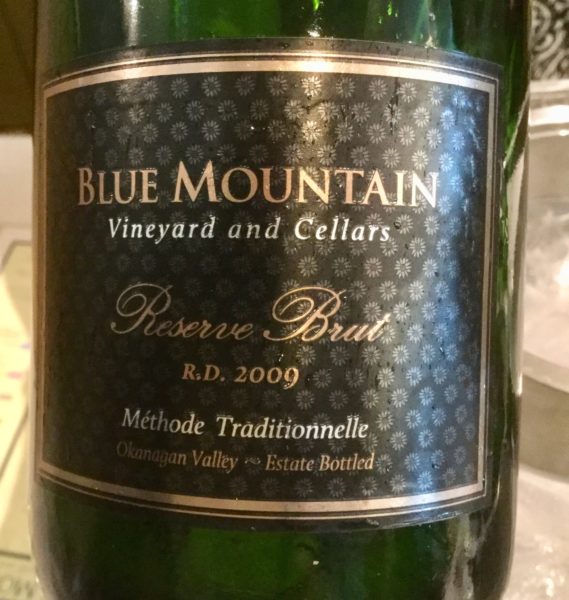 2009 Brut Reserve
A traditional method wine composed of 55% Chardonnay and 45% Pinot Noir. Excellent with good mousse, citrus, toast and lees followed by a medium-long finish.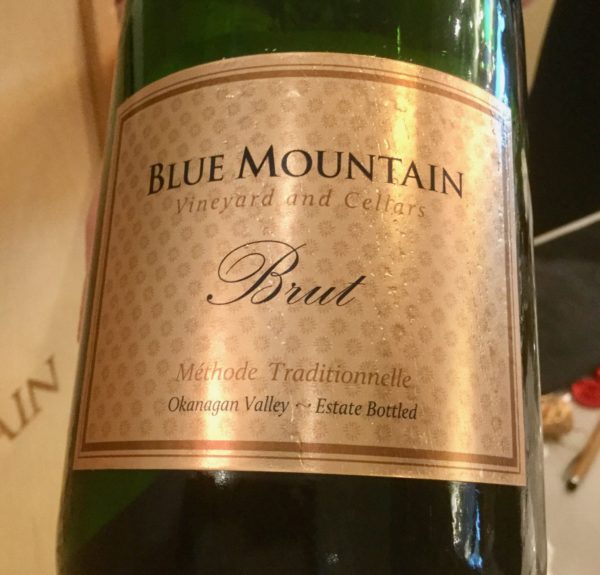 NV Gold Label
Pinot Noir leads the way followed by Chardonnay and just a splash of Pinot Gris. Traditional method sparkler with delicate mousse. Leesy, bright citrus notes and subtle toast. Perfect with some truffle oiled popcorn.
Chardonnay
Five twenty-seven year old Dijon clones. Elegant and harmonious from beginning to end. Very well integrated oak and fruit with good mouthfeel.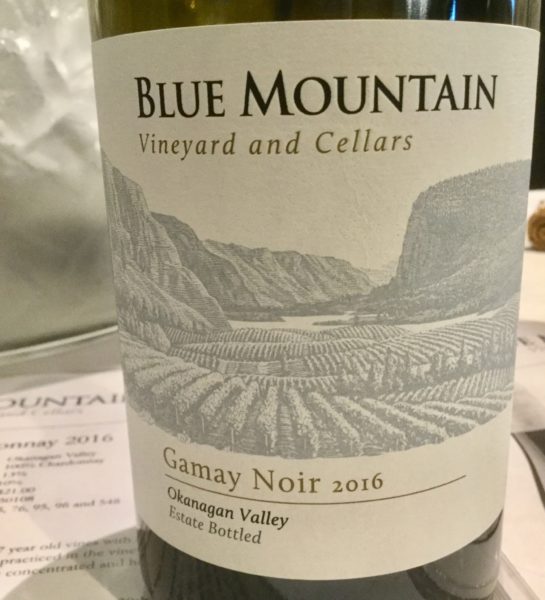 2016 Gamay
A blend of two clones fermented with indigenous yeast. Bright and juicy with cherries, cassis, spice, earth, game and forest floor.   This is an elegant wine that is so versatile with a wide range of foods. Why don't more people appreciated Gamay?
Kraze Legz and Skaha Vineyard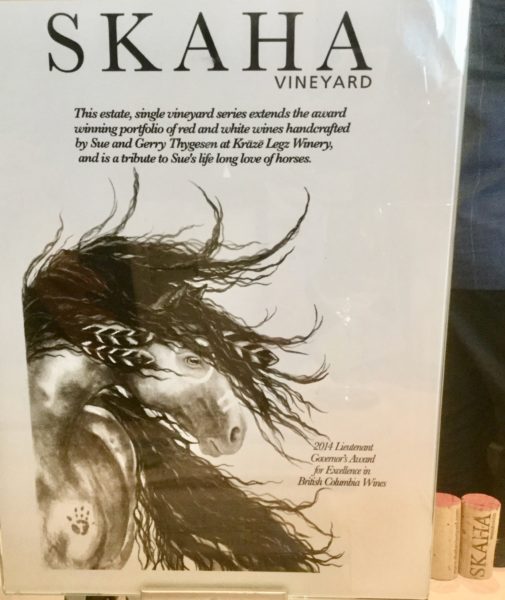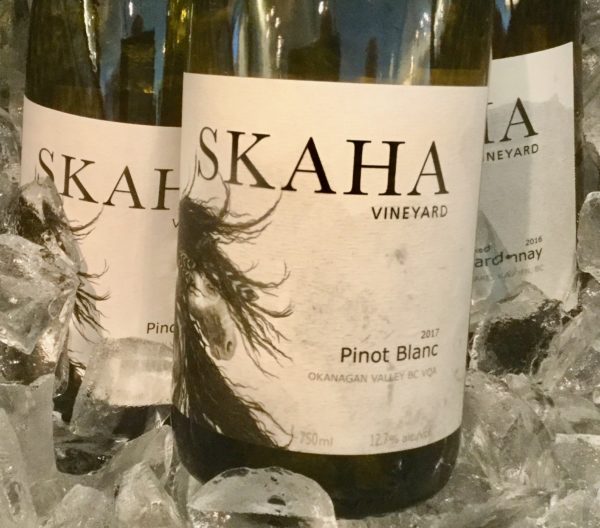 2017 Pinot Blanc
Very good. A fresh fruit salad of peach, pineapple and melon. Well-made wine.
2016 Unoaked Chardonnay
Pear and apple dominate, citrus and tropical notes. Lots of fruit, good body.
2015 Cabernet Franc
Hits all the right notes. Ripe red fruit, vanilla and spice. Oak takes second place to the fruit, leaf and violets, concentrated flavours, and finishes dry.
2013 Impulsion Reserve
Merlot 60% plays the lead in this wine with support from Cabernet Franc 40%. Twenty-four months in French oak has resulted in a big wine with lots of fruit. Red and black berries, cherries and plum. Well balanced. The flavours mirror the nose and are followed by a medium-long finish. Only 200 cases made.
Meyer Family Vineyards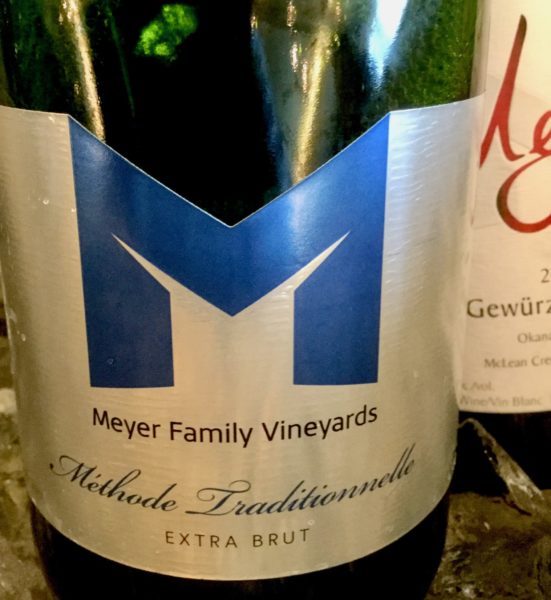 Extra Brut
This traditional method bubble is tight and focussed, with tree fruit, citrus and leesy/toasty notes on the nose and palate. Crisp and refreshing with a lingering minerality finish.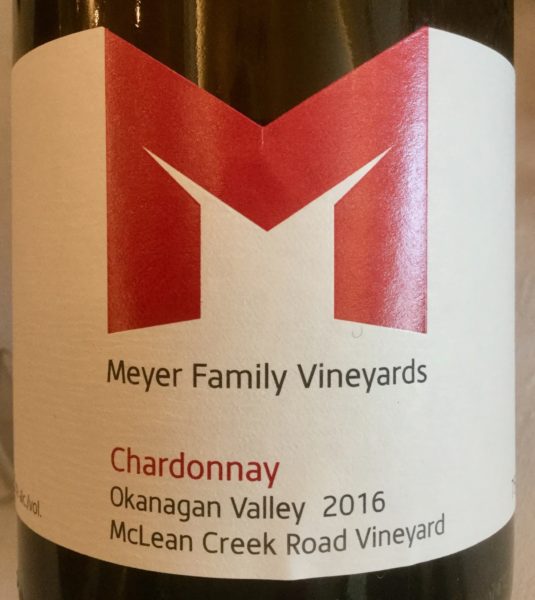 2016 McLean Creek Chardonnay
Wow! Love this wine. For me this strikes a wonderful balance of oak and fruit and the Burgundian influence is clear.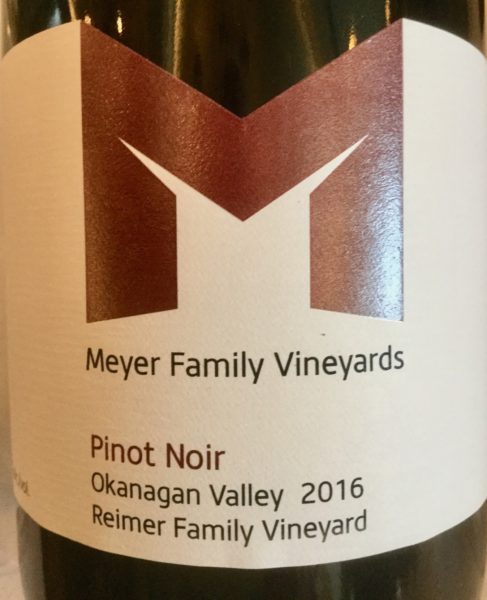 2016 Reimer Family Vineyard Pinot Noir
Well-integrated fruit and oak, smooth and silky. Spice, cherries and forest floor. This wine will impress.
Stag's Hollow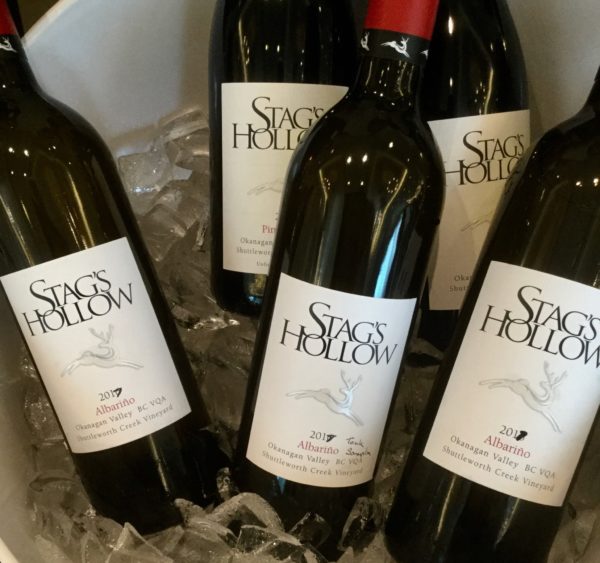 2017 Albarino (tank sample)
Big nose, full-bodied, well-balanced, concentrated fruit on the palate, fruit lingers on the finish.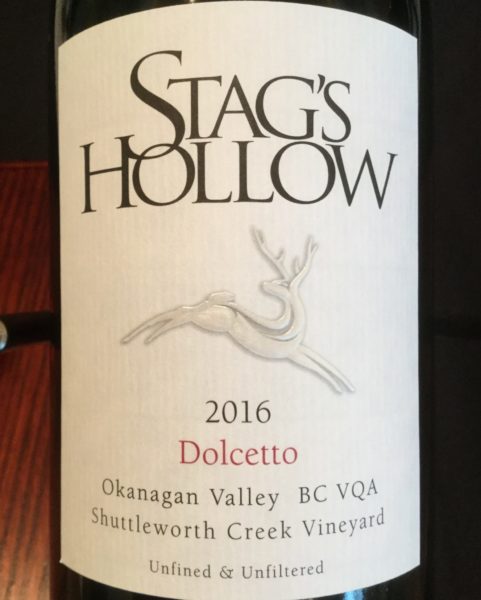 2016 Dolcetto
Earthy, red berries, cherries, delicious. Serving something Italian? This is the wine to compliment it.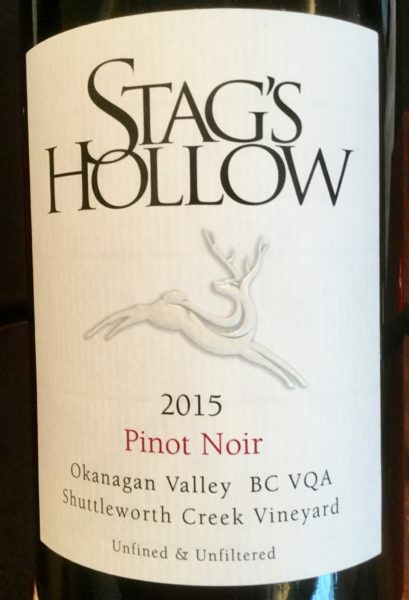 2015 Pinot Noir
From the Shuttleworth vineyard. 6 clones of pinot noir have created a wine that shows cassis, sweet spice, dried herbs along with a hint of vanilla on the nose and palate.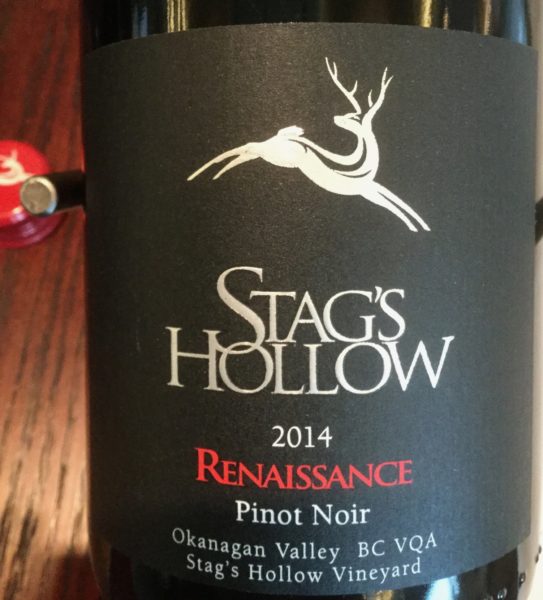 2014 Renaissance Pinot Noir
From their estate vineyard that was planted over 25 years ago. Unfined and unfiltered. More Burgundian in style with black cherries, strawberries, spice, meaty, forest floor, well integrated nose and palate.   Nicely aged.
As always at these events, time runs out before I can get to all the tables I'd like to, so you'll have to discover the rest on your own, either by visiting them in person or searching out their wines locally and conducting your own tasting.  Either way, you win.
The Okanagan Falls Wineries Association offers many events throughout the year that deserve the attention of any wine lover. Get out and explore this amazing region and sample the impressive wines they have to offer, but give yourself plenty of time; you don't want to miss any of them.
(All photos – Sam Hauck)