Just this past week I spent some time with a few millennial women in the PR biz and the subject of Rosé wine came up. It was such a refreshing conversation. It was like Rosé wine was a totally new concept and they were excited about drinking Rosé wines, almost as if they had invented this superb sipper.
I whole hardily agree with the young women #BCRosé is almost in it's infancy and a new discovery for many wine drinkers. Rosé has legs and I think Rosé is not only here to stay but continues to gain in popularity, and why not, it's delicious and refreshing. We've featured many Rosé wines before but maybe it's time for a refresher course on all the fabulous Rosé wines out there.
Why are these wonderful wines on our #FavouriteThings radar? We have tasted, enjoyed, and recommended every one of these delicious #BCRoséWines to our readers.
Bench 1775

TASTING NOTES— A lively elegant blend of 50% Chardonnay and 50% Pinot Noir, this sparkling wine has been aged on lees and blended over two vintages for complexity. The unique copper hue comes from precise Pinot Noir skin contact. Best paired with cheeses and light food.
Blue Grouse Estate Winery and Vineyard

Winemaker's Notes
The Pinot Noir and Gamay Noir were fermented separately then blended. Each wine was made using the contact method. The grapes were crushed and left to soak on their skins for 18 hours to extract colour. The juice was then pressed off the must and treated like a white wine. Fermentation occurred at a cool 15-21°C. No malolactic fermentation occurred.
Profile
A complex, full-flavoured Rosé which boasts aromas of wild forest strawberries and herbs with a peppery kick on the palate.
Evolve Cellars

Aroma – a nose of berry and melon
Taste – mouthwatering, and slightly off-dry, with succulent fruit flavours of strawberry, watermelon, and Bing cherry.
Eat – endlessly versatile for a variety of foods like grilled sh,pork, couscous, crab cakes, or pasta with cream sauce
Giant Head Estate Winery

Our Rose is made from one hundred percent estate grown Merlot grapes. This light bodied wine is bright and refreshing with the essence of fresh strawberries.
Suggested pairing are barbecue meets, Asian food and especially steamed mussels.
Our wines can be purchased directly from the wineshop, VQA – Save On Foods and select liquor stores.
JoieFarm

JoieFarm makes Rosé because we love drinking it and we believe it to be the most versatile wine to pair with the food of the Pacific Northwest, and a versatile friend to any meal or picnic anytime. The inspiration for this wine is the Pinot Noir and Gamay-based Rosés of the Loire Valley, particularly those of Sancerre and Anjou. We appreciate the moderate alcohol and natural acidity that sets them apart from their southern Mediterranean counterparts. Pinot Noir gives the Rosé strawberry and Montmorency cherry flavours and a lovely fresh body. Gamay contributes black cherry and spice and adds a little more texture and weight to the mid-palate. JoieFarm continues to hang its hat on premium Rosé production in a consistent style that is a leader in the Rosé revolution. 2017 will express a cooler vintage profile. Overall, expect more freshness, minerality, and an excellent balance of acidity.
Mirabel Vineyards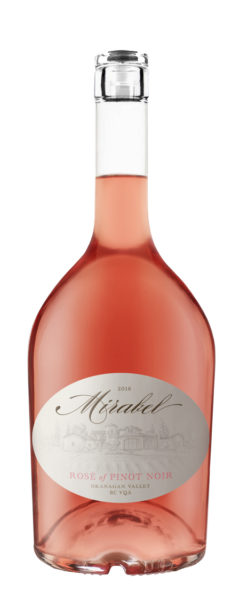 The wine will be available on select restaurant wine lists this summer, and at New District (Mirabel's exclusive retail partner). Limited quantities are available through the Mirabel Vineyards mailing list. Wine lovers can send a request to purchase at info@nullmirabelvineyards.com.
Mission Hill Winery

Tasting Notes
Crisp and refreshing with notes of wild strawberry and fresh raspberry balanced with vibrant acidity. A perfect summer sipper! Serve lightly chilled for optimum delight.
Our Reserve wines are handcrafted on the premise of "Selection" – selection in the vineyard and the cellar. We source our fruit from the top 15% of our estate vineyards and 75% of the same vineyard blocks are used to ensure consistency vintage to vintage.
Monte Creek Ranch Winery

Wild fermented Rosé (AKA yeast from the grapes and floating around in the winery doing the dirty work)! Why would we do that, when Rosé is supposed to be dumbed down and quaffable? To add layers of texture and flavour. Quaffability undiminished. No dumbing allowed. 100% Marquette is used in our Rosé. This red wine grape with the French name is a new world creation that ripens early and is well suited to cooler climates. These small berries with pink pulp provide a nice skin-to-juice ratio and a pretty colour, ideal for our crisp and fresh Rosé.
Narrative
This Rosé is 100% organic certified Pinot Noir grapes grown in Summerland, BC. Gently destemmed with 12 hours of skin contact before lightly pressing and fermenting naturally in concrete tanks. The wine is bone dry, very textural and sensual with bright berry fruits and a lovely herbal complexity.
Noble Ridge Vineyard & Winery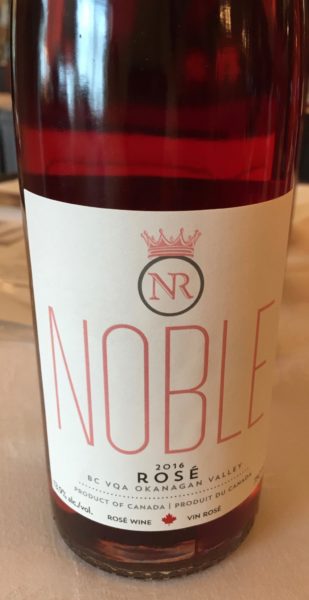 TASTING NOTES
The fruit-forward, French style Rosé is made with 100% estate grown Pinot Noir grapes. Beautiful aromas of wild strawberry and melon are complimented by refreshing flavors of pink grapefruit and rhubarb. The perfect patio sipper for those hot summer days!
Pentâge Winery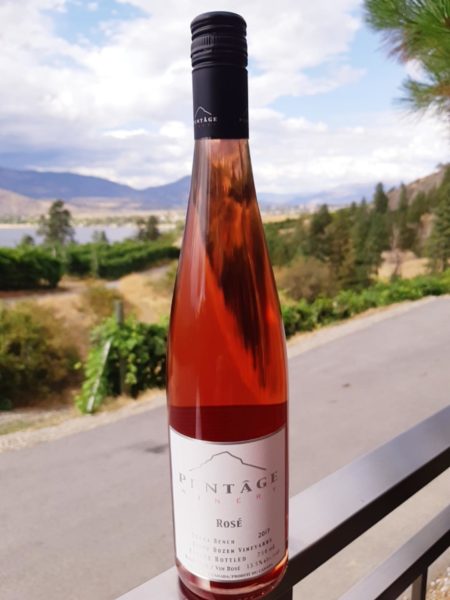 Delicate aromas of strawberry, strawberry and more strawberry notes rise from the glass.  The palate showcases a melody of strawberry and raspberry flavors with a zesty rhubarb finish.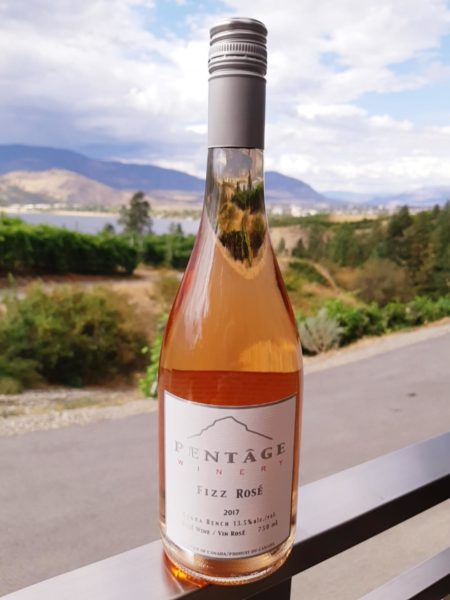 This bubbly show cases aromas of ripe strawberry and cranberry.  Lightly bubbled with red berry flavors mingling on the palate.  Dry, fruit forward and delicious.
Quails' Gate Family Estate Winery

A classic summer sipper, our 2017 Rosé is fresh, approachable and fruit-forward. An easy-going dry Rosé, this wine delivers exceptional flavour and value. This year's Rosé is a blend of Gamay Noir (50%), Pinot Noir (40%) and Pinot Gris (10%).
A beautiful salmon pink in the glass, notes of red berries, melon and fresh herbs lead to a refreshing, dry finish. The perfect patio, poolside or picnic pairing.
With its incredible versatility, this wine would pair well with a variety of dishes including fresh caprese salad, pizza or roasted chicken with rosemary.
Sea Star Estate Farm and Vineyards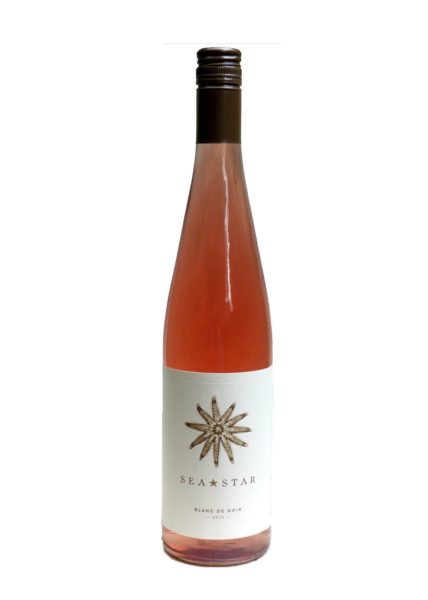 Sea Star Vineyard's Blanc De Noir is made from the Pinot Noir grape, which is grown by our friends at Clam Bay Farm on Pender Island, as well as our Estate Saturna Island vineyards. The Pinot Noir grape, a "Star" originally from Burgundy, flourishes in our Southern Gulf Island climate. The fruit is whole-cluster pressed, embellishing the wine with an appealing colour to match its enticing flavour.
See Ya Later Ranch

TASTING NOTES
A complex mixture of aromatics; Strawberry, grapefruit, citrusrind, and oral notes. The well-balanced acidity makes this wine aversatile choice with food. Perfect for patios!
Steller's Jay

TASTING NOTES
Pink grapefruit dominates the nose with subtle hints of apricotand tangerine. On the palate, this sparkling wine has persistent bubbles and refreshing acidity, offering an effervescent burst of citrus avours that linger through the nish. The off-dry stylemakes it an ideal apéritif or perfect to enjoy with a variety of dishes.
Time Winery

TASTING NOTES
Aromas of red berries, tropical fruit, and fresh grapefruit spring from the glass with each swirl. The palate is dry and focused, with additional avours of raspberries and strawberries, leading to a long, citrus nish. Delicious on its own but endlessly-versatile with food.
Tinhorn Creek Vineyards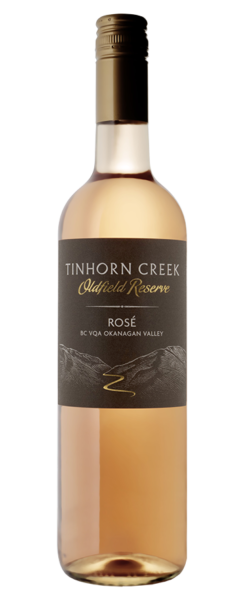 Tasting Notes
A delicate salmon pink colour that shifts to a watermelon rind colour at the edges. Nose is beautifully balanced with red berries topped with Chantilly cream, and undertones of mint, sage and lavender. The palate has a soft fruity approach with some red berries, white peach and a refreshing watermelon flavour, cleansing out the finish. A drier wine than previous vintages, and a more savoury edge in its early stages.
Unsworth Vineyards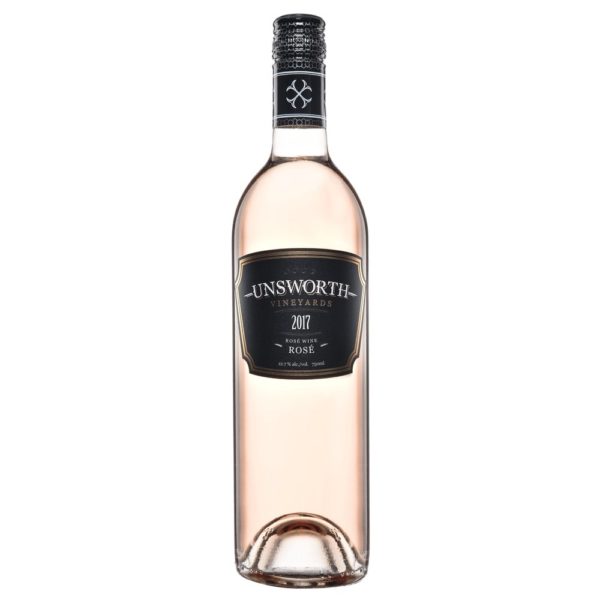 Vibrant, wild strawberries, and delicate, dried herbs with pronounced minerality. This dry Provençal- styled Rosé is wonderful by itself and loves to be paired with Mediterranean fare.
The View Winery & Vineyard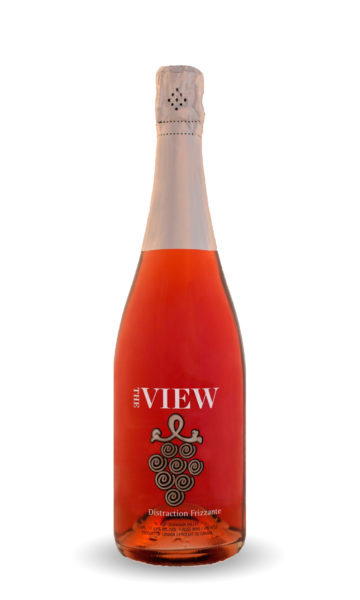 A crowd pleasing, fruit forward, mildly effervescent, dry, sparkling made from Pinotage, Riesling, Gewürztraminer and Ehrenfelser.
Vintage Ink

What it tastes like
Bright acidity with aromas of crabapple, watermelon, raspberries,strawberries and yellow peach. O -dry, pleasant and fruity, this wine isperfect with food or on its own.
SPOILER ALERT – Not only is Rosé wine as popular as ever many of our recommended #FavouriteThings Rosé wines are sadly SOLD OUT at the winery. We're listing them here with a caveat that you may find them in restaurants and still available in a select number of wine stores.
Krazy Legz Winery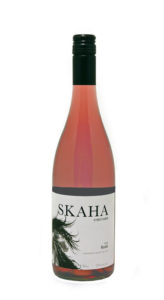 Liquidity Wines

Meyer Family Vineyards

Perseus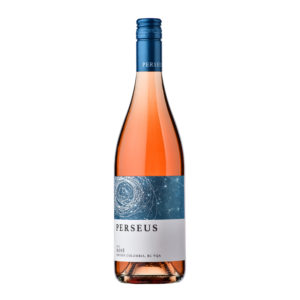 Quails' Gate 

Singletree Winery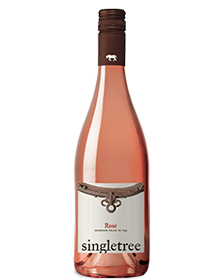 Synchromesh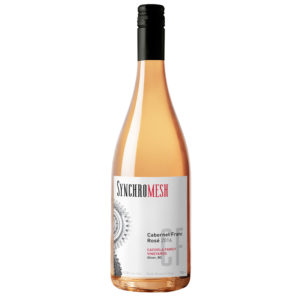 Tantalus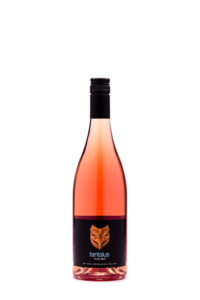 The View Winery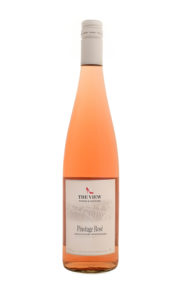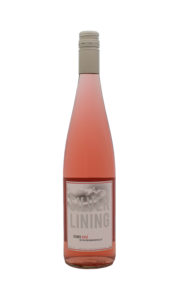 Wild Goose

The good news is almost everyone of these wineries making excellent rosé wine are planning to release new vintages as early as March or April, 2019.
Bottle shots and tasting notes courtesy of the wineries.