Ever notice how many of the finer things in life just seem to go together and compliment one another? Think of art, food, music and wine. All are a reflection of culture and have a common thread – tradition.
Canadians are big fans of Italian wines and represent one of their biggest export markets.
For me, wine is at the centre. A fine wine is enhanced with good food, music and art.   And all these things are better when shared.
With that said, you can imagine how pleased I was to be invited to a special event that saw the launch of an iconic Italian wine featuring the art of one of BC's most renowned artists, Susan A. Point. Susan is the third such artist to be selected to create a piece of art that represents the artist's interpretation of the wine and its tradition. Ernst Billgren from Sweden and Maya con Moos from Switzerland have also been honoured in the Masi Costasera Amarone Contemporary Art Project.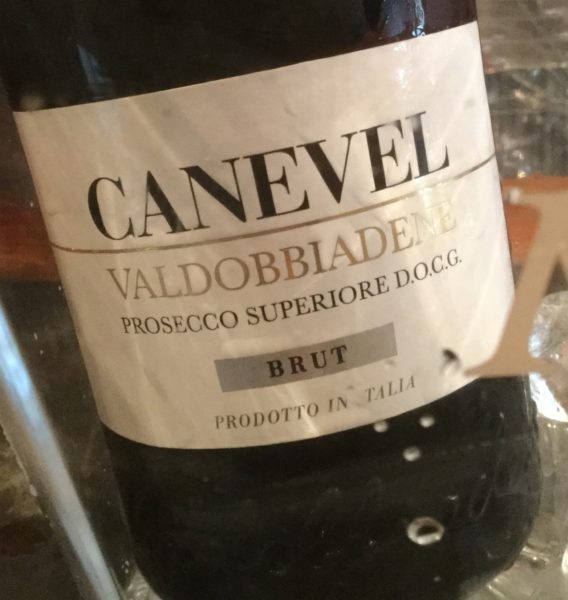 We were greeted with a chilled glass of Canevel Prosecco Brut and then mingled with fellow media colleagues and sommeliers while sampling other Masi offerings and enjoying the nibbles prepared by the staff at Wildebeest.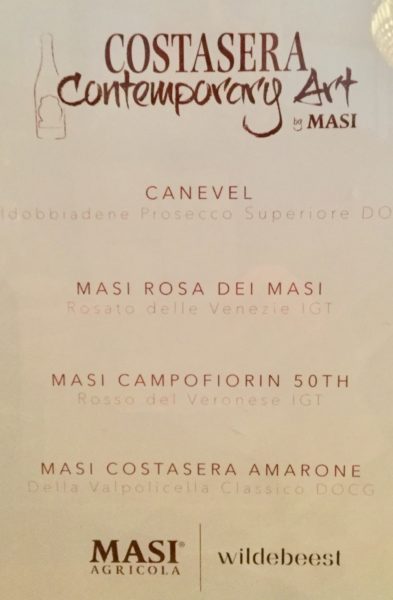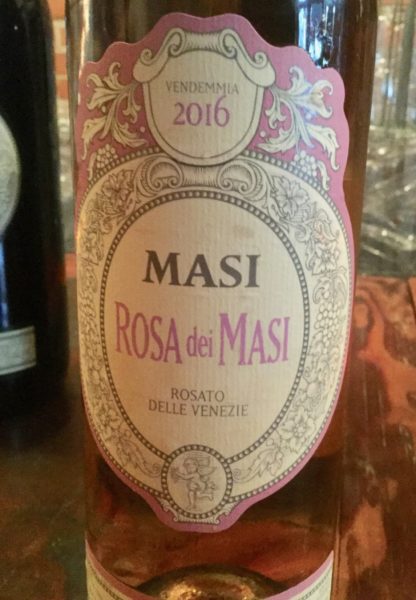 Masi Agricola family member and brand ambassador, Raffaele Boscaini was on hand to talk about this special biennial project that will feature Susan's work on its label for their 2000 Masi Costasera Amarone. "We're proud to renew Masi's commitment towards culture and contemporary art. Celebrating "Costasera Contemporary Art" in Canada this year takes on a special value for us: this is a country that has welcomed and appreciated the historic, cultural and wine-growing values of Masi and the land of the Triveneto for decades."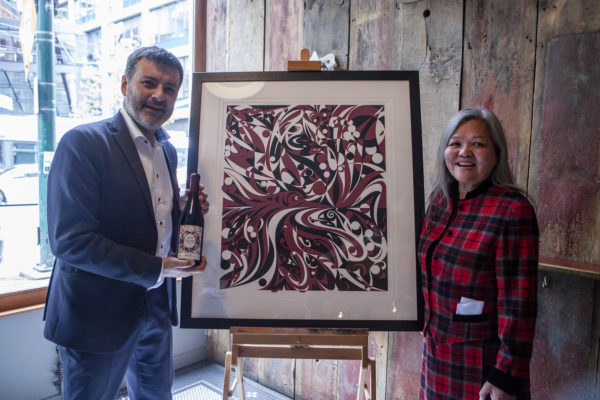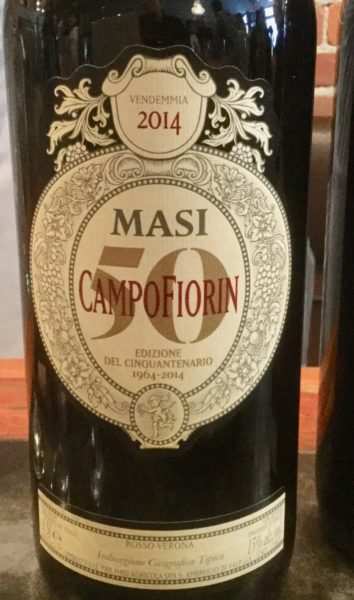 Masi is a winery with a history that goes back seven generations and now produces about 12 million bottles of wine in the northern Italian region of Valpolicella. From the winery's literature, "Amarone is a wine made in the Veneto using the ancient indigenous grape varieties Corvina, Rondinella and Molinara that are partially dried using a process called Appassimento. Since the 18th century, the Boscaini family's expertise in the Appassimento winemaking technique earned Masi the title of global leader in the production of Amarone and placed the Masi Amarone as an icon of Italian excellence."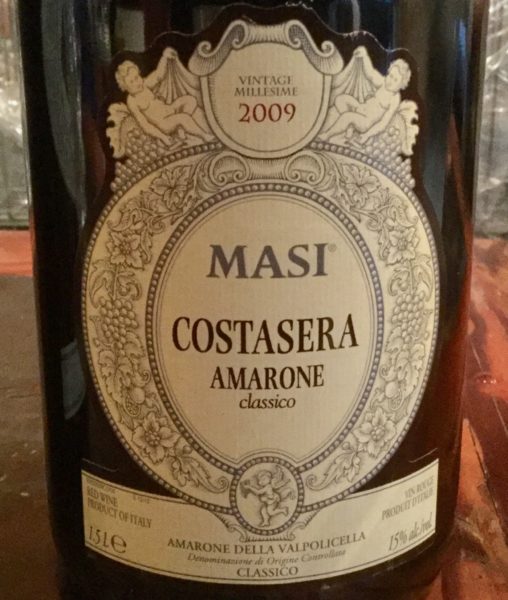 "Like art, culture and wine are constantly evolving; the history, tradition, and innovation that shape life in Northeast Italy is often summarized by those living there as Venetian Values. These values shape the essence of the Masi Costasera Amarone Contemporary Art Project. The benefactor of the project, the Masi Foundation, extends these values into cultural initiatives. Proceeds from sales of the Costasera Amarone 2000 will be offered as a Masi study bursary and Susan A. Point will select a young art student to further his/her artistic experience in conjunction with Masi."
"Coast Salish Art is an artistic movement inspired by the history, traditions, and symbols of the Musqueam people, who have lived for more than ten thousand years on the West Coast of Canada."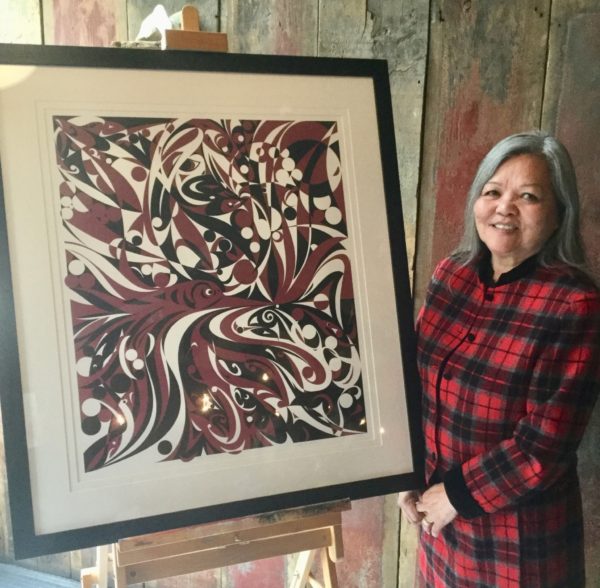 Susan spoke to the audience about the piece she created for this project. "In the work," explained Susan A. Point, "I incorporated different motifs with the aim of melding cultures and representing not only the First Nations people in this area of Canada but the people in Italy as well. The recurring motif of the circle, symbol of life, evokes the sun, the moon and salmon eggs as well as grapes, in a conceptual link leading me in my life's journey also to Valpolicella and to discover the products of its land."  The work "Traditional Legacy" was born from a proliferation of signs between abstract and figurative.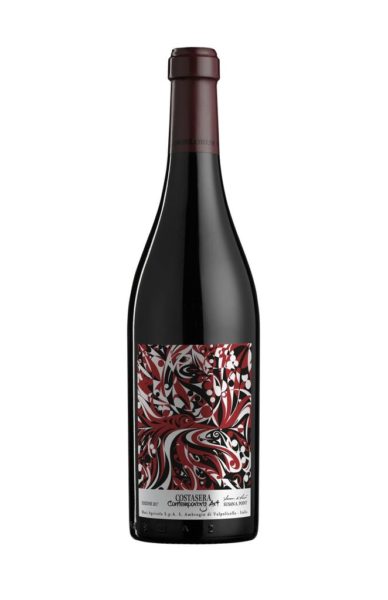 Collectors of rare releases will surely try to get one of these wines on sale for $189.99. Only 112 six-bottle cases of this 3000-bottle release will be available at select BC Liquor Stores in May. (Word has it that you can get one at 39th and Cambie, Alberni and Bute and at Park Royal in West Vancouver.)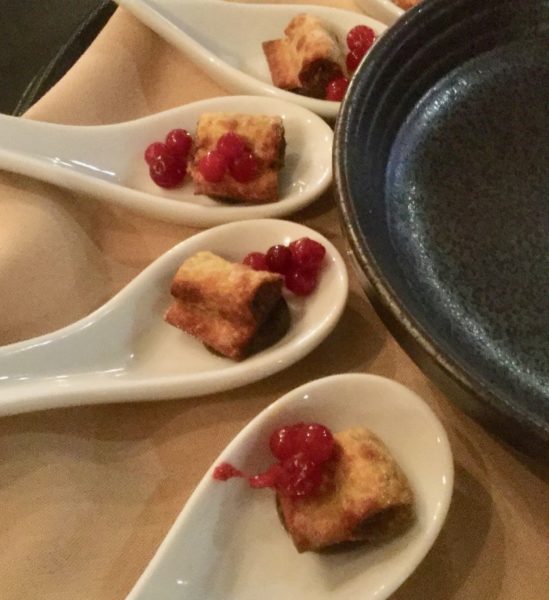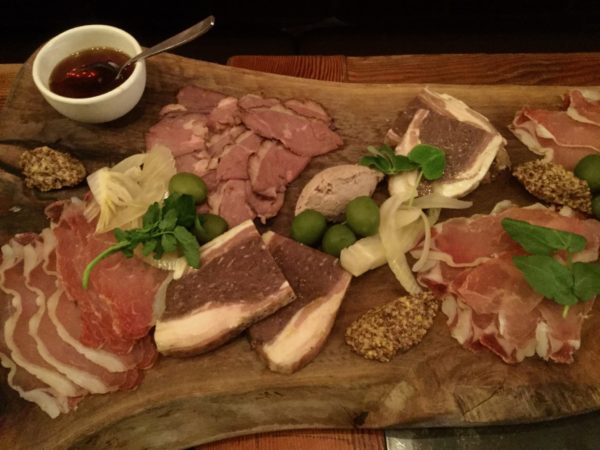 Special thanks to all the crew at Wildebeest for hosting this event and supplying wonderful bites to accompany the wines.
(All photos, except as noted – Sam Hauck)