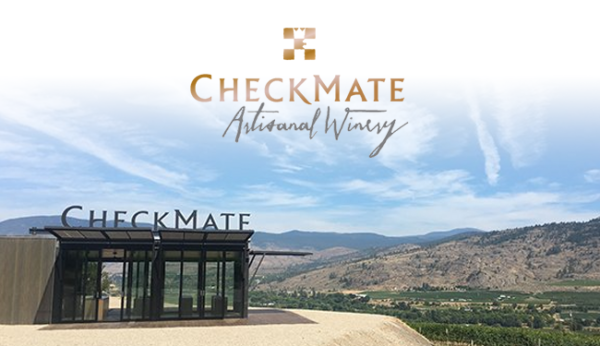 Have you ever traveled to a place of such unexpected beauty that it has worked its way into your heart?
I have. It was early 2013 when I came to the Okanagan Valley for the first time. I recall standing on the Golden Mile Bench at CheckMate, looking across at Black Sage Bench and down the Valley to Lake Osoyoos and the US-Canadian border. At that moment, I realized this was unlike anywhere I had ever been before. I saw rugged beauty, diverse vineyard sites in close proximity to each other, and untold potential.
As we continue to uncover the potential of the vineyards at CheckMate, we are excited to announce a daring new move! Introducing CheckMate Artisanal Winery's Membership program – a unique way to explore the nuances of our next world Chardonnays and Merlots.
Among the many benefits of joining our membership program, you will receive exclusive access to our limited release wines and priority invitations to all events. For our inaugural membership shipment, we are excited to offer new members first access to two new vintage releases, the 2015 Queen's Advantage and the 2015 Capture.
Once you've signed-up, you will receive these two new releases as part of your first delivery. Following that, bi-annual shipments are scheduled for spring and fall.
Each of your bi-annual shipments will be personally hand-picked by me. The shipments will highlight the subtle, but significant differences that soil and mesoclimate impart on our wines.
As always, we welcome any questions you may have. Please don't hesitate to contact us at membership@nullcheckmatewinery.com or for further details, follow the below link.
As a member of CheckMate Artisanal Winery you will receive the following benefits:
Two unique shipments of wine per year, of either six or twelve bottle configurations, based on your choice upon registering.
Priority access to new wines releases, library wines and large format offerings.
Superior tasting experiences at The Installation, our custom tasting room designed by architect, Tom Kundig. From here you can explore our vineyard sites and spectacular views tasting wine among the vistas of the southern Okanagan Valley.
Member's advantage in our new tasting rooms, including member only areas, specially curated tastings, food and wine pairings.
And an invitation to the grand opening of our stunning new permanent tasting rooms and renovated winery in 2019.