Here is your chance to snag some excellent CheckMate Chardonnays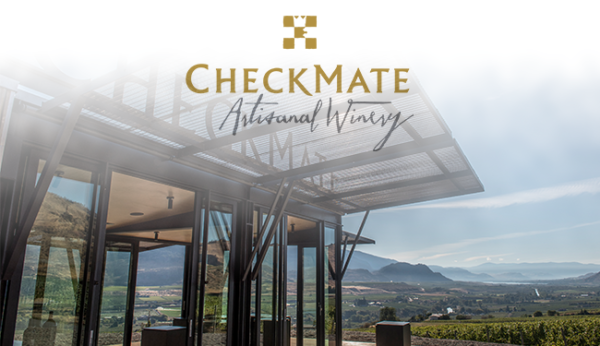 I am excited to announce the release of our newest Chardonnay, the 2015 Queen's Advantage from CheckMate's Combret Vineyard. Located in the Okanagan Valley's pristine Golden Mile Bench, these 45 year old Chardonnay vines are among some of the first planted in Canada.
Alongside the new Queen's Advantage, I am proud to release the latest vintage of our Capture Chardonnay. This 2015 Capture is a single vineyard Chardonnay from the Border Vista Vineyard, adjacent to the US-Canadian border on the Osoyoos Lake Bench.
2015 Queen's Advantage Chardonnay

Deep, rocky soils and old, gnarly vines combine to create a wine with an intense bouquet of passion fruit, papaya and lemon blossom.  The palate explodes in the mouth, being round and fleshy, yet silky all at the same time.

$85.00

The natural ferment contributes a lifted aromatic, complex nose.  The palate opens with apple, mandarin, spice and creamy stone fruits yet remains delicate with a long finish.
Our 2013 Queen Taken Chardonnay and 2013 Silent Bishop Merlot are fully allocated with the remaining bottles heading to our library.  Before we hide them away indefinitely, I am delighted to extend an exclusive offer to our mailing list members.
For a limited time, you have the chance to purchase from these remaining cases.
Since the release of its first bottles in 2015, CheckMate Artisanal Winery has established a reputation as the most acclaimed new winery in Canada. From its vineyards in the Okanagan Valley, CheckMate creates exceptionally limited, ultra-premium Chardonnays and Merlots that have captivated many of the world's most discerning wine experts — more than ninety 90 plus point scores domestically and internationally, including 13 such scores from the authoritative Wine Spectator magazine.