Wine Runs Deep
Patrick Ember
2018
Friesen Press
296 pages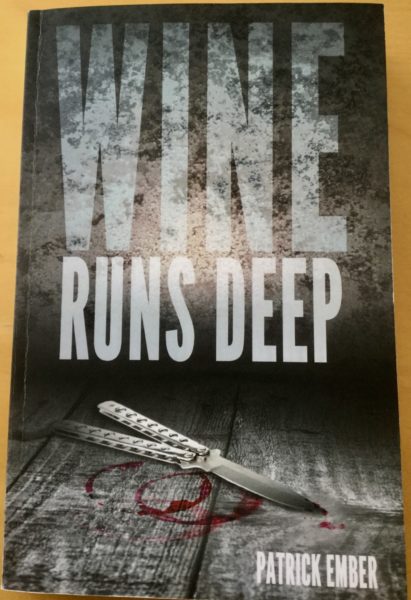 Do you remember any high school bullies?  Can you remember the torment?  The fear of their wrath?  What if they came back into your life years later and tried to blackmail you?
We all make bad decisions in life.  If we are lucky, we survive and learn from them and lead better lives as a result of lessons learned.
Beckett Jensen, the protagonist in this adventure, does just that.  He leaves the small town where the trouble began and makes a new life for himself in California.  With with the help of his small but very dedicated team, he builds a small, but highly successful winery, called Taboo.
The trio of thugs who show up unexpectedly, create trouble and dilemas for Beckett.  Like so many lowlifes, the gang is looking for a shortcut to financial security, one big score, and when they track down Beckett, they think they've hit a home run.  What could possibly go wrong?  The bad guys are very well portrayed.  I felt that I knew each one of them and ended up developing a fondness for Keno, the big quiet guy.  As they say, still waters run deep.
Needless to say, there are several twists and turns as the story unravels that will leave readers scratching their heads and anxious to read more.  I actually found myself cursing the author for writing in short snappy chapters as it was a hard book to put down.  "Just one more chapter.  Just one more chapter.  Just one more . . . ."
Along the way, the reader even learns some Spanish and even a little about physics.
If you enjoy the world of wine, a good thriller and a little romance, you will love 'Wine Runs Deep'.  Intrigued?  Pick up a copy, grab a glass of your favourite wine and get comfy for a great summertime read.