Wow.  Just wow.
Normally, I just write articles about wine, but I am also smart enough to act when other opportunities knock.
And opportunity did knock when I got an email from Jennifer Friesen, of Genesis Richmond, inviting me to a Genesis G70 Driving Experience.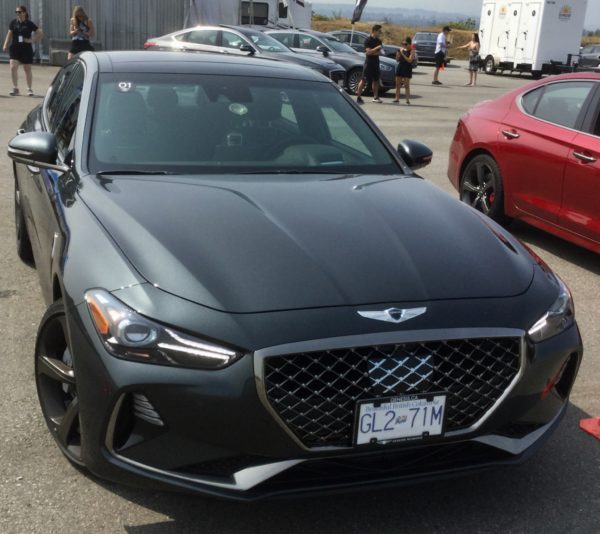 I drove out to the BC Driving Centre near the Pitt Meadows airport.  This is a closed course track where the Justice Institute trains first responder drivers.

From 2008 until 2016, The Genesis was Hyundai's luxury executive line.  Then Genesis became a stand-alone brand.  It is designed to over deliver in terms of performance and luxury while coming in at a lower sticker price than other comparable products.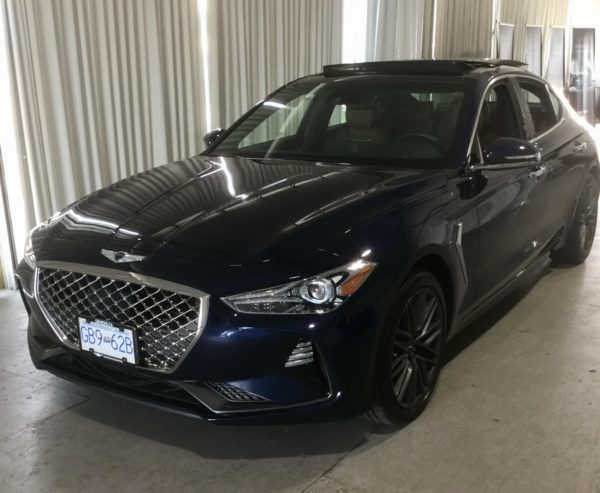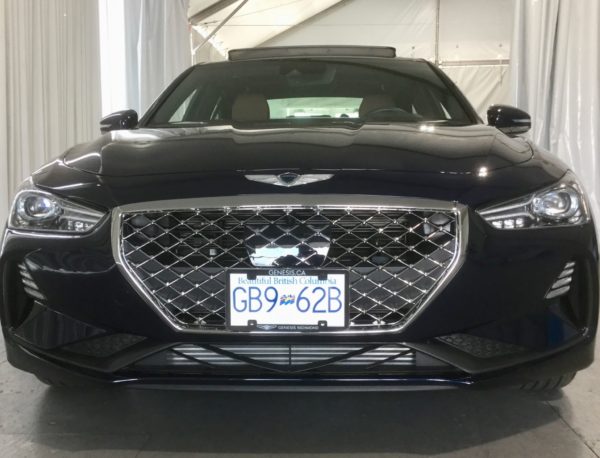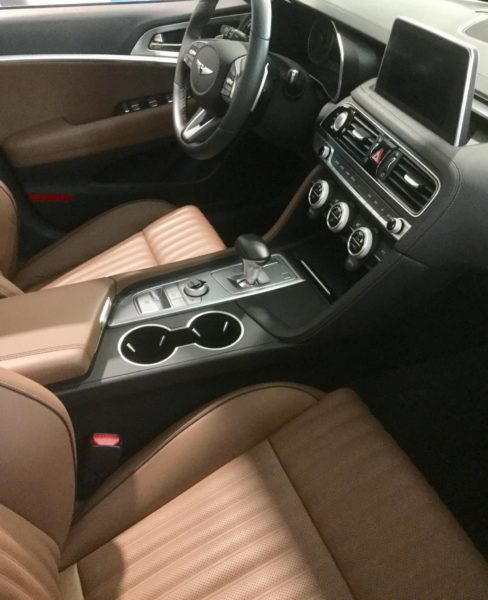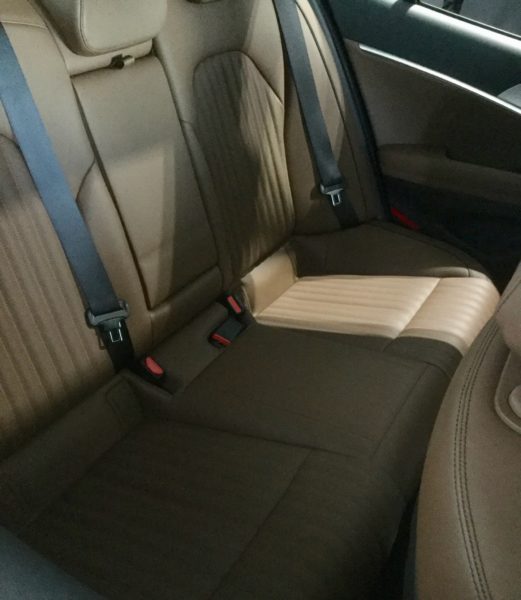 After signing in, we had a very brief introduction to what was about to happen.   Three people were assigned to a professional driver who was there to instruct and ensure safety.  I was in the Casablanca white, car three. Each person got to do three laps, the first to learn the track, then a faster lap and then the fastest lap.  We raced off and then went through a series of S turns, one big U turn, a sharp turn (the only time breaking was required) then a rapid lane change finishing with an emergency stop.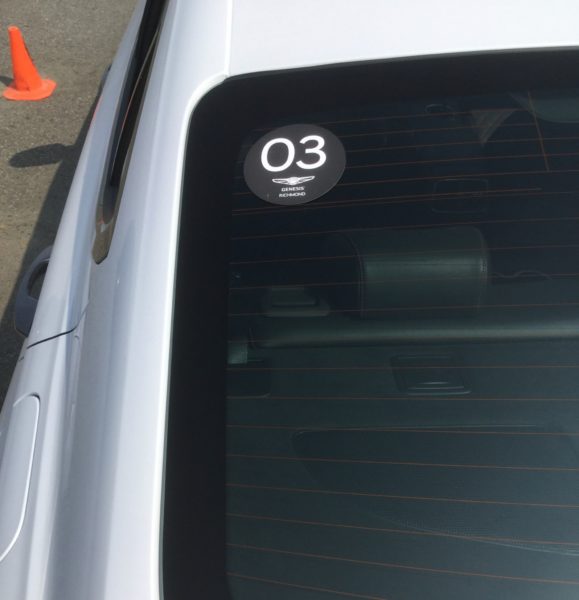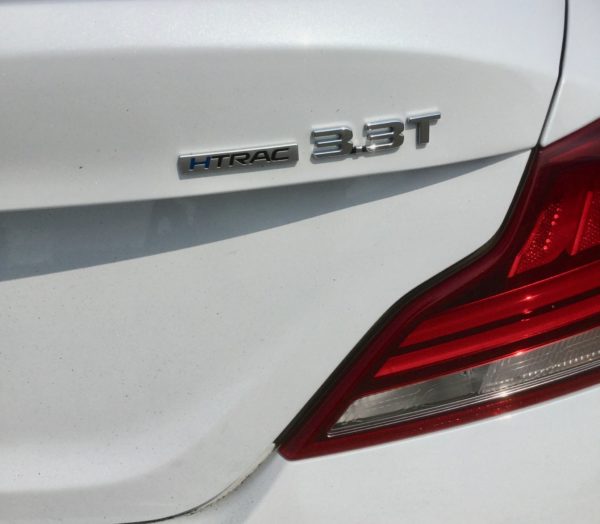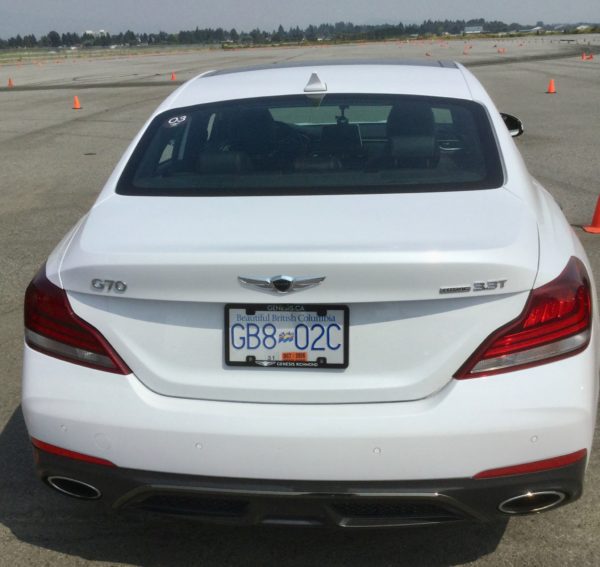 I sat in the rear passenger seat as the first two drivers took their turns and bounced around a bit in the turns.  I tried to take a backseat video when the second driver put the car through its paces but, as may be expected, it didn't turn out very well.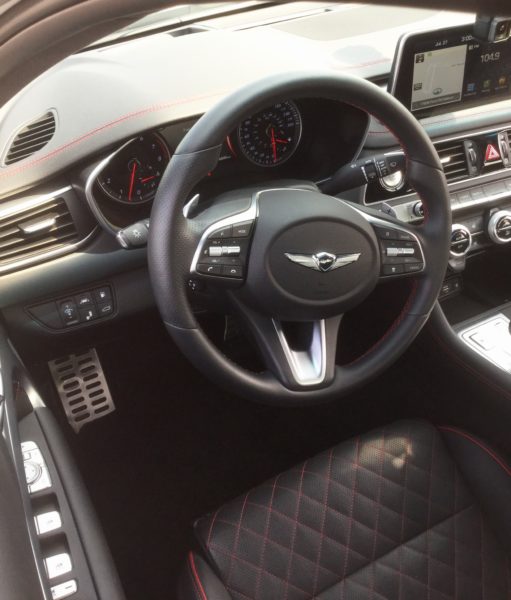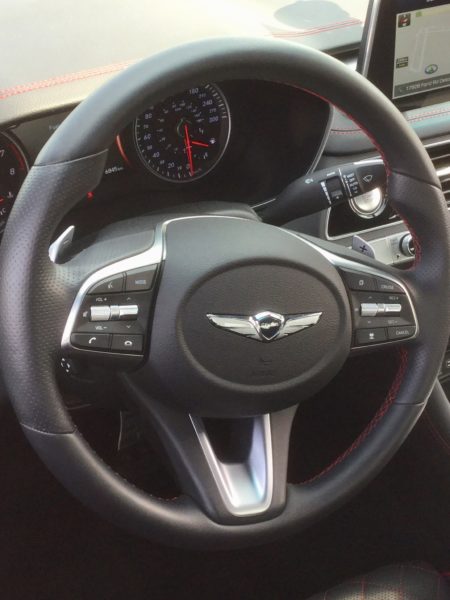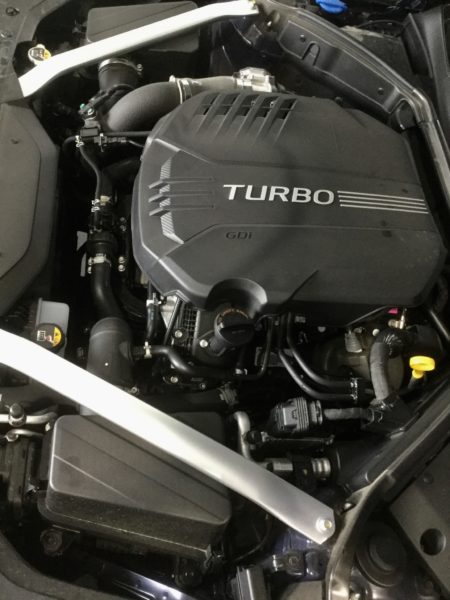 Then it was my turn.  I got in and adjusted the seat for comfort and checked the mirrors.  A quick reminder to hold the steering wheel at three and nine all through the course and I was off.  The sleek 8-speed electronic automatic turbocharged 365 HP was set to 'sport' mode.  With just 4.7 seconds to go from 0 to 100, it was a thrill to be able to drive this high-performance car on a closed track and put it through its paces.  I was surprised at how stable and responsive the car was as I swerved through all the curves and corners.
After the confidence of first lap, I pushed it harder and still managed to stay between the cones all the way through. This car really knows how to hug the road.  On my final lap, I nudged it even further and probably had the best results.
Afterwards, people were offered the opportunity to ride with the professional racers on a 'hot lap'.  It was like something out of an action movie with tires smoking and squealing on the corners.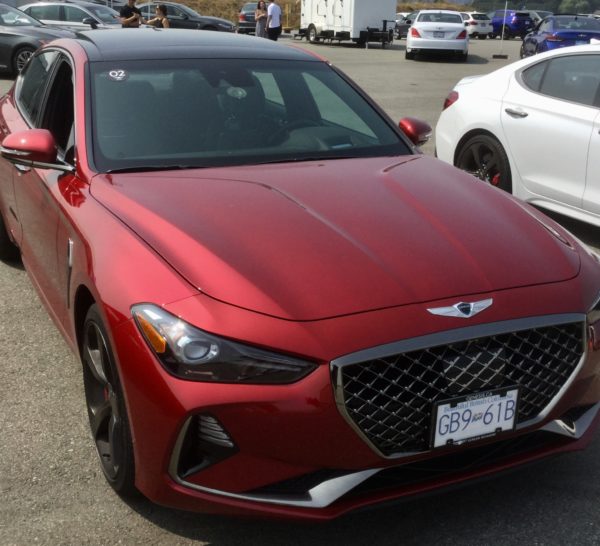 Before leaving for the day, we were all reminded to pay close attention to our speed driving home.  After having our senses heightened to the high track speeds it was important to carefully adjust back to legal, safe driving.
At home, an hour later, I was still basking in the afterglow of that amazing experience.
If you'd like to experience your own 'street legal' test drive, just make a call and they will come to your door so you can discover Genesis for yourself. Test drive / purchase / maintenance – they come to you.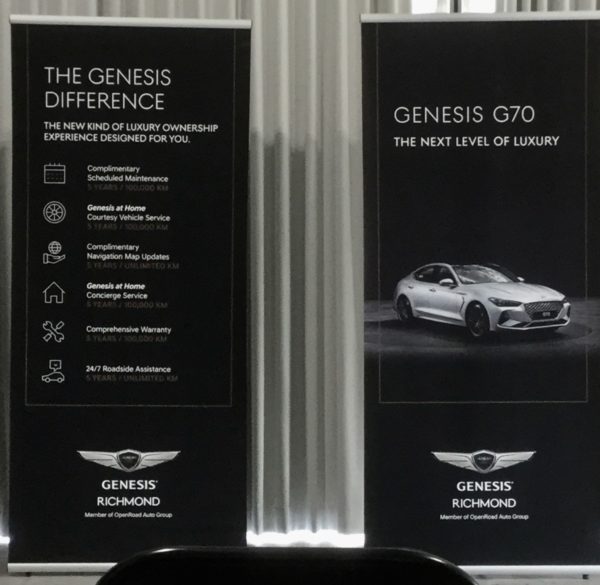 You can find out more at:
Genesis Richmond
13171 Smallwood Place
Richmond
V6V 1W8
604-626-9159
Genesisrichmond.ca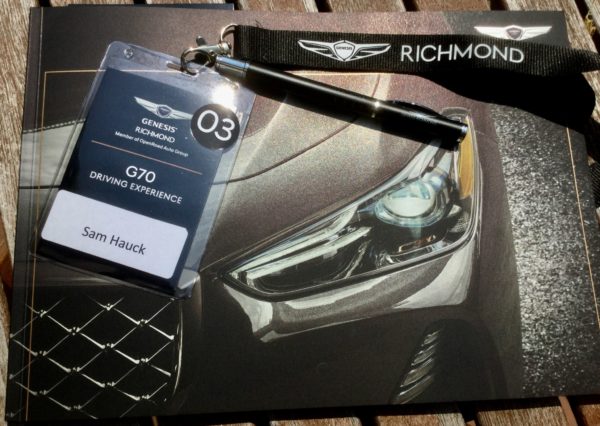 Thanks to Jennifer Friesen, Genesis Experience Manager, for this memorable experience.
(All photos – Sam Hauck)