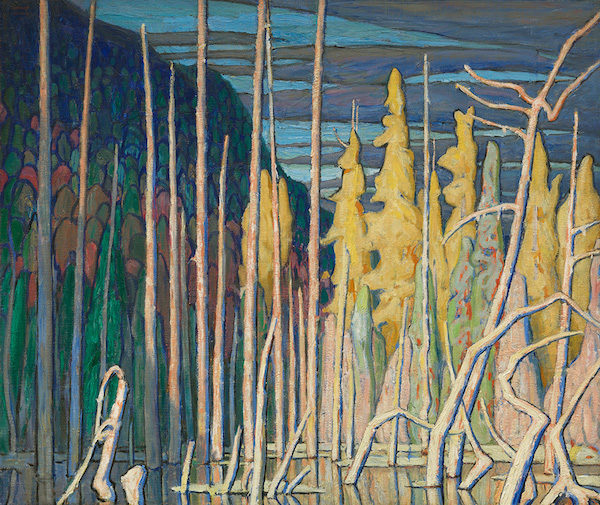 Lawren Harris –  "Tamarack Swamp, Algoma"
Vancouver Art Gallery
"A Curator's View: Ian Thom Selects"
The Vancouver Art Gallery's newest exhibition features 90 works of art from the Gallery's permanent collection. Chosen from among the nearly 12 000 pieces owned by the VAG, the show includes an eclectic variety of historical and contemporary paintings, 3D sculptures and carvings representing works of Canadian, indigenous and pop artists.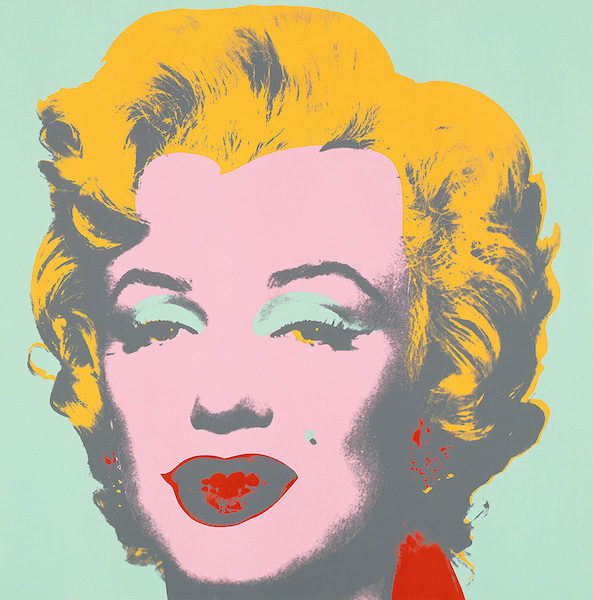 Visitors will instantly be attracted to the famous Marilyn Monroe prints by Andy Warhol, who was obsessed with famous people and gifted at dealing with colour. Marilyn Monroe is also the subject of British pop artist Richard Hamilton's print of "My Marilyn".
One of the most compelling pieces in the exhibition is the mixed media tableau by George Segal titled "Execution". The artist, who was responding to the ongoing violence in the U.S. during the civil rights movement, created four life sized sculptures of victims by making casts of living people, through the use of both Vaseline and plaster.
Among the many interesting portraits on display is a photograph of Group of Seven artist Frederick Varley by the important Vancouver photographer John Vanderpant, who had a gallery on Robson Street. Beside the photograph is a portrait of Vanderpant… painted by Frederick Varley!

Gordon Smith –  "Untitled"
Gordon Smith's huge black painting, "Untitled" is a complex work, created partly on an easel and partly on the floor. A close and careful look at the piece reveals many details, including footprints!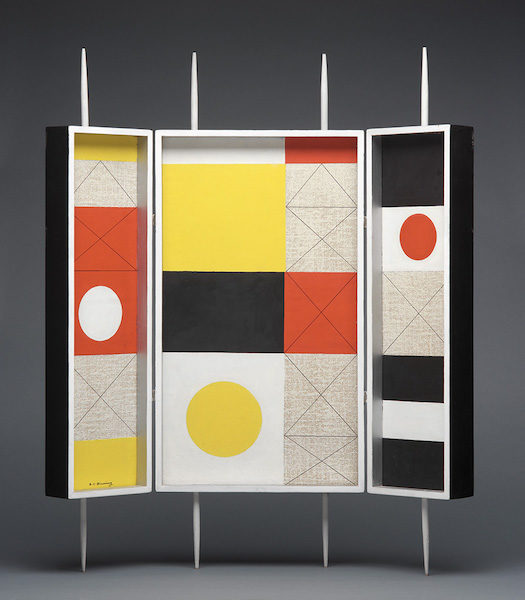 The sculptures are captivating. From the "30 grapefruit and 40 oranges" by Glen Lewis and Gathie Falk, to BC Binning's "Untitled" and Robert Davidson's indigenous work, all are irresistibly appealing.
One of the highlights of the exhibition is the story of how the acquisitions were chosen and presented. The audio guide, narrated by Ian Thom, which accompanies the show explains how works have been chosen and collected.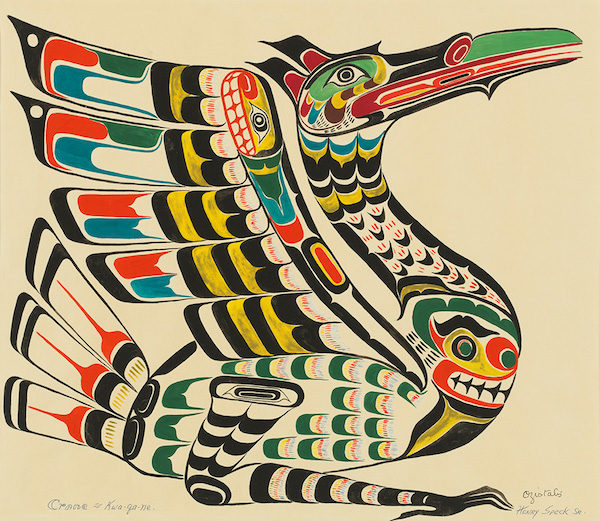 Chief Henry Speck – "Crane"
"A Curator's View: Ian Thom Selects" will be on display from September 22, 2018 – March 17, 2019.
For more information, visit: vanartgallery.bc.ca