200+ attendees gathered together to enjoy a 3 part whisky tasting, a welcome address from Natalie Cartwright, as well as a keynote speech from David Chilton. To end the evening a 2 hour whisky festival with over 70 different whiskies, wines, beers, and Nude Vodka Soda to try.
The evening started with a tasty bespoke gin & tonic before getting into the speaking portion of the evening.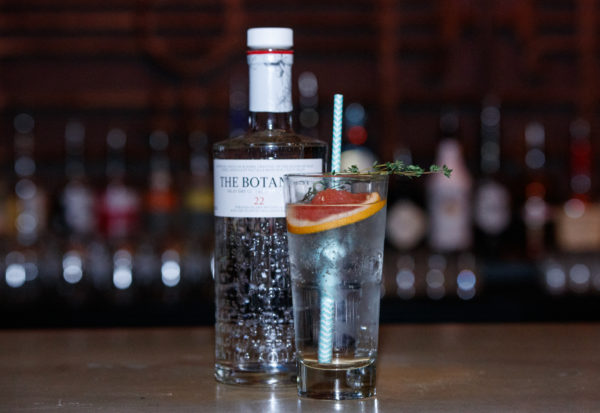 CEO Lesley Brown gave the low down on Whisky Wisemen and introduced keynote speakers. Yuk Yuk's comedian Damonde Tschritter lived up to the accolades about his comedy chops.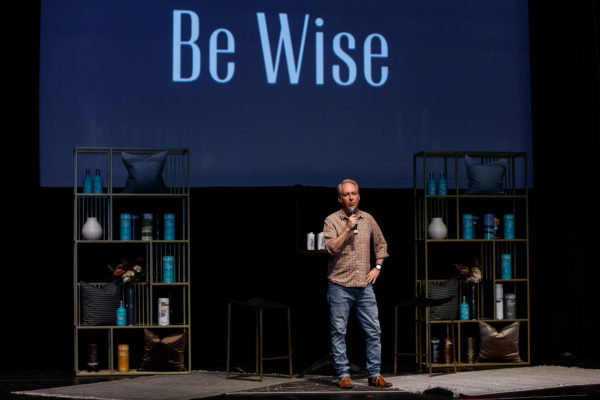 2018 Beneficiary: Working Gear
Working Gear was established for the following purpose: To relieve poverty by providing interview clothing and/or industry appropriate clothing to low income or unemployed individuals in search of employment.

Many work-ready men have difficulty in accessing paid employment because they lack appropriate attire. Our goal is to reduce or eliminate this barrier. We provide low-income men with industry appropriate clothing at no cost, which greatly assists them in returning to full-time employment. Working closely with employment service providers ensures recipients are work ready and have the support available to keep a job.
The highlight of the evening was keynote speaker David Chilton, best selling author of the "Wealthy Barber" and former CBC Dragon of Dragon's Den – he was a very entertaining (and pro) public speaker who shared both personal stories and some of his favourite Dragon's Den entrepreneur experiences. One speaker whom you didn't mind saying "… and just one more… "
After keynotes there was an exceptional range of world whiskys to taste, tasty nibbles and even some beer and wine to balance things out.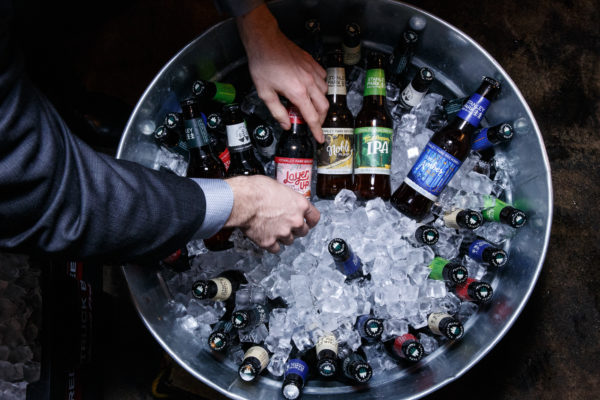 All and all, good value for the evening.
POUR LIST
Whiskies:

Bruichladdich

Octomore

Port Charlotte

Glenmorangie Original

Glenmorangie Lasanta

Glenmorangie Quinta Ruban

Glenmorangie Nectar D'or

Non-Whisky Drinks

Beer: Stanley Park Brewing

Vodka: Nude Vodka Soda

Water: Flow Water

Wine: Pinot Noir Reserve by Noble Ridge

Wine: Meritage Red by Lake Breeze Naramata

Wine: Charisma Red Blend by Gold Hill

Wine: Rose by Thornhaven

Wine: Pinot Grigio by Noble Ridge

Wine: Spice Jar White Blend by Lake Breeze

Wine: Character White Blend by Hester Creek
David Chilton
Best-Selling Author and Former CBC Dragon of "Dragon's Den"
Whether it's helping millions of Canadians achieve personal financial success or investing in low-fat cookbooks, David Chilton has always had a knack for recognizing great ventures, a skill he leveraged as a "dragon" on CBC television's #1 hit show, Dragons' Den. Called "charming, unpretentious, and funny," by The Chicago Sun-Times, David puts his business expertise and life experience to work in his informative and inspiring talks.
David began his career by self-publishing his book The Wealthy Barber in 1989. It was written in 26 months, and was specifically targeted toward those with little investment experience, in order to help them develop positive personal-finance habits. The book has become one of the most popular Canadian books of all time, selling over two million copies since its release.
His second book, also self-published, is The Wealthy Barber Returns, and is yet another runaway Canadian bestseller. David is also the publisher of the bestselling cookbooks Looneyspoons, Crazy Plates, and Eat, Shrink & Be Merry!(working with authors Janet and Greta Podleski).
David is an economics graduate from Wilfrid Laurier University, where he won the award for the highest mark in the country on the Canadian Securities Course. He is a frequent guest on national television and radio shows.
Natalie Cartwright
Co-Founder and COO of Finn AI
Natalie Cartwright, co-founder ofFinn AI, is an innovator in the world of financial technology. Working alongside global tier banks and credit unions, her company empowers financial institutions to build better consumer relationships by providing AI-powered personal banking assistants. Regularly found featured in the likes of USA Today, American Banker and Bloomberg, Natalie is a leader in voicing the ethical impacts of artificial intelligence, as well as the potential of technology to improve financial well-being. Prior to founding Finn AI, Natalie worked at the Global Fund in Geneva managing a USD $250million health investment portfolio.
Gez McAlpine
Brand Ambassador, Bruichladdich
Gez McAlpine is the Canadian brand ambassador for Bruichladdich single malt Islay whisky and works to bring the story and philosophy behind Progressive Hebridean distillers to industry professionals and curious consumers alike. Gez has operated some of the world's best drinking establishments from Melbourne to Los Angeles & Vancouver. From a background of over a decade in the cocktail and premium spirits industry, holding positions of cocktail consultation to venue management and Whisky curation – travelling extensively throughout this time in search of the best spirits and cocktails possible.  Gez is in constant pursuit of the knowledge and experience required to educate all levels of imbibers & the whisky intrigued. Gez is a WSET level 3, Gold Certified BNIC Cognac educator, Multiple time global cocktail competition finalist, and most importantly truly passionate about spreading the word of premium spirits.
Lesley Anne Brown
CEO of Whisky Wisemen, 30 Under 30 BC Business Winner
A complimentary ticket was provided to a third party who attended to facilitate this review.