As we head into the coldest times of year, in comes the hotly anticipated return of the holidays at Starbucks! From the unveiling of Starbucks newest Holiday cups to the first sip of that Gingerbread Latte, the experience in Starbucks stores beginning November 2nd is a blend of new exciting additions with beloved annual traditions. And at Starbucks, we know that the Blend is Magic!
Do we have you decking the halls in anticipation yet? Along with the above, the holidays at Starbucks always welcome an array of seasonal beverages, unique gift options, treats and, of course, our famous seasonal coffee. Returning holiday favourites – all are available in stores on November 2nd.
Unveiling Starbucks NEW Holiday Cup Designs Always the talk of the town, this year Starbucks is launching FOUR new holiday cup designs in-stores, available at Starbucks in Canada and the U.S. beginning November 2nd, 2018. The holiday cups feature a suite of patterns developed from Starbucks Christmas blend coffee packaging. The new designs, adorned with retro-graphic patterns, each draw inspiration from blending traditions and styles with the common goal of bringing people together.
The Gift That Keeps on Giving Starbucks is launching a new, limited edition iconic Reusable Red Cup and on November 2nd, Starbucks is giving away a FREE reusable red holiday cup to customers who purchase a handcrafted holiday beverage while supplies last.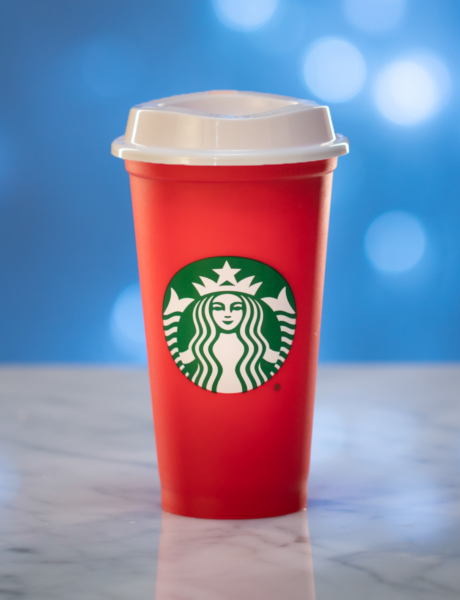 Then, between November 2nd and January 7th, anyone who purchases a handcrafted holiday beverage using their reusable red Holiday cup after 2 p.m. will receive $0.50 off their drink order!
A NEW Holiday Beverage you'll be pining for
Holiday memories are often tied to the senses – the smell of freshly cut trees, a cold breath of winter air, the sound of footsteps crunching on snow. Starbucks new Juniper Latte conjures up these delightful holiday moments with its evergreen aroma combined with tingly sage. Inspired by the Seattle Roastery, the Juniper Latte is a woodsy beverage that's handcrafted to be a lighter, but elegantly flavourful wintery beverage.