Western Canada's largest Christmas store returns to South Surrey, through Dec. 24
Once again, Potter's Nursery has transformed itself into Western Canada's largest Christmas store, boasting more than 28,000-square-feet devoted to all things yuletide. Open now through December 24, "The Christmas Store at Potter's" is the destination to find thousands of holiday-related items.
The buyers at Potter's shop the world for The Christmas Store, including decorations that you won't find elsewhere. Their extensive line of themed ornaments (more than 50,000!) includes everything from fishing to skiing, ballerinas to cowboys, and a whole lot more.
The Potter's team aims to wow shoppers from the moment they walk into the store. This year, the store entrance has been transformed into an English country garden — once inside, the theme continues with rock walls, and flora and fauna, including bunny decorations, a talking reindeer, and even a full-size unicorn. The garden area also features more than 3,000 felt-mice tree ornaments.
One attraction not to be missed is the 3,000-square-foot "Dark Room," illuminated by an incredible array of themed tree-light sets, including favourites like Star Wars, Peanuts, The Nightmare Before Christmas, Dr. Who and Frosty the Snowman.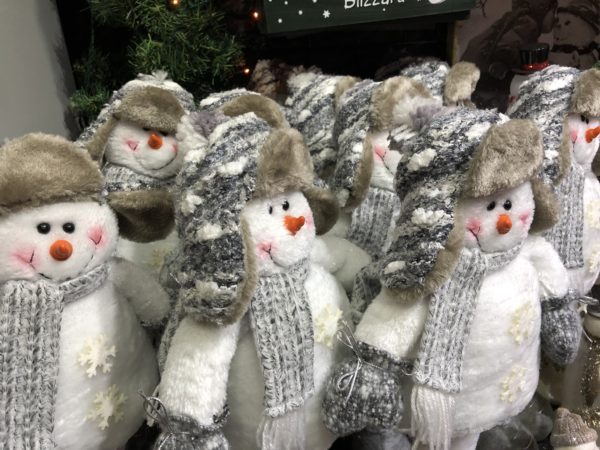 For the foodies, the Gourmet Food area has been expanded with fun new items, including SpiritDust (add just a pinch to your holiday drinks to add colour and glitter), flavoured popcorn in 10 flavours (including Cookies & Cream and Apple Pie), 30 flavours of hot chocolate, "Cookie Bits" hot chocolate topping, and much more.
Be sure to leave enough time to check out the other impressive sections, including Petland, an area entirely devoted to spoiling your best friend with pet-themed stockings, cushions and tree ornaments; the Nutcracker Room, with nutcrackers in short, medium and tall designs, and in every price range; ladies' fashions; and trendy gifts for men, including personal care products like beard balm.
Potter's also has toys, games, and cool stocking stuffers for kids, as well as unique gifts for those hard-to-buy-for adults. Many Potter's regulars bring their lists and do all their shopping in one trip. Plan on spending a couple of hours here — almost everyone does!  If you're short of time, check out the 8-page Christmas flyer at potters.ca/christmas before you leave home.
Adding more merriment to the weekend, Potter's offers food demos and live music on Saturdays and Sundays.
The Christmas Store at Potter's is located at 19158 48th Ave. in Surrey. Phone: 604.576.5011. potters.ca/christmas
Open daily through December 24
Mon – Wed: 9am – 6pm
Thu – Fri: 9am – 7pm
Sat: 9am – 6pm
Sun: 9am – 5:30pm
Media release and images provided by Morgan Sommerville, Serena PR