Retro-themed Key Party lounge now open on Main Street
Open the door to an accountant's office; step into a whole other world
The Vancouver hospitality team behind some of the city's most conceptually playful dining-and-drinking destinations — The Emerald Supper Club, Narrow Lounge, Uncle Abe's, and Rumpus Room — proudly introduces its newest creation: Key Party.


Located beside Rumpus Room (at 2303 Main St.), Key Party is an "open secret" that guests enter through an unassuming storefront whose signage reads "Zottenberg & Sons Accounting." Once inside, they discover a casual 40-seat lounge whose name and design nod to the mischievous, civilized-but-swinging spirit of a 1970s adult house party.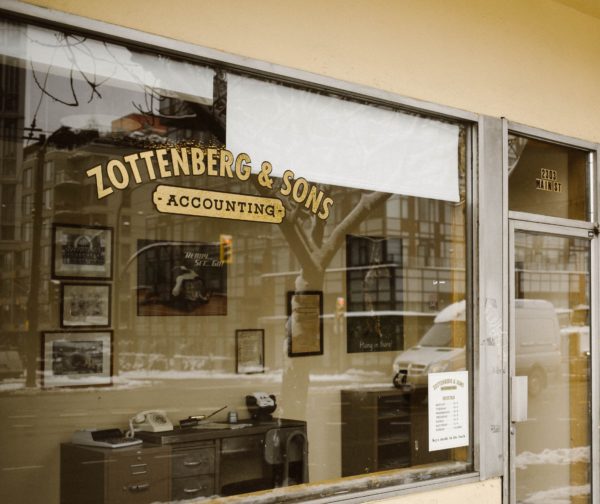 RKey Party's cocktail program continues the theme, from riffs on retro classics such as Spiced Sunrise, Coconut Cream Grasshopper, B-52, and Cherry Paralyzer, to fun creations such as jello shots made with champagne and cassis liqueur.
Better still, every drink order is accompanied by a complimentary bowl of party mix, while the compact food menu offers the shareable likes of chili-cheese dip, veggie tapenade, and more classic snacks that will bring back fond memories.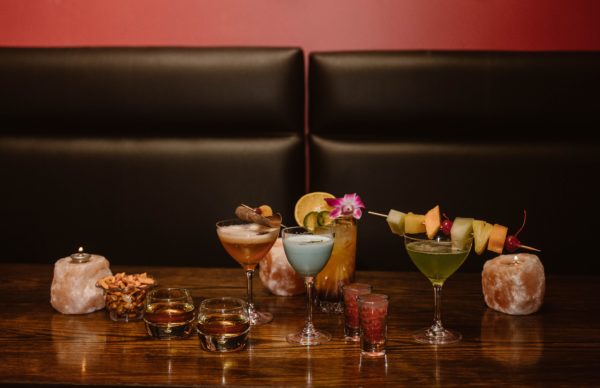 Key Party is owners Rachel Zottenberg and David Duprey's bid to hark back to a looser, more freewheeling era — one of layered shots, shared tables, and long (consensual) stares. "I want to give people permission to be a little silly and not take themselves too seriously," says Zottenberg. "Enjoy the room and each other — you know, have some fun for the sake of fun."
Key Party's intimate size and low lighting, its mix of high-top tables and bar seating, and an epic hand-painted bar mural, all combine to make it the perfect spot from which to launch or end your night.
Key Party is open daily from 5pm.
Sunday to Thursday: 5pm – 1am
Friday & Saturday: 5pm – 2am

Media release and images provided by Morgan Sommerville, Serena PR.
[wdi_feed id="2″]