Red Truck Beer is thrilled to have been voted Best Local Brewery for a third year in a row in the 2019 Georgia Straight Golden Plate Awards. Every award is welcomed, but beer fan voted awards are an especially great reward for the Red Truck team.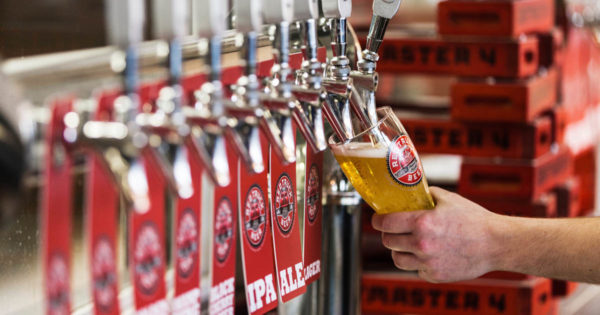 From the day that the first red truck rolled out onto the streets of Vancouver, Red Truck Beer has been committed to inviting the widest range of beer lovers to be part of Red Truck's journey. Three straight years of winning the "people's choice" Golden Plate Award is testament to all the people Red Truck has connected with through events like the Ride to Conquer Cancer, the Concord Pacific Dragon Boat Festival, and the Whistler Gran Fondo.
Of course, the best way to enjoy Red Truck Beer is at its home in Brewery Creek and this year, Red Truck Beer will again host its signature Truck Stop Concert Series with all-day music and craft beer in the heart of downtown Vancouver. Event dates are going to be announced soon.

"Being voted Best Local Brewery by the readers of the Georgia Straight is one of the best awards that our team can receive," said VP Operations, Jim Dodds. "We're proud to welcome Vancouverites to our brewery and proud to be part of the East Van community and we'll share this award with our whole team from the brewers to the bottling line crew and truck drivers."
For more information on Red Truck Beer including its new brewery and Truck Stop in Ft. Collins, Colorado, visit www.redtruckbeer.com.
[wdi_feed id="2″]