Who said you can't buy happiness? Obviously they weren't acquainted with Oliver Twist wines. Wines that range from "exotic and lush" to "seductive" how can you resist?
Welcome Oliver Twist Estate Winery to our #ShiptoSip campaign. We are featuring here just a few of their line-up including some yummy new releases for your sipping pleasure.
2019 Viognier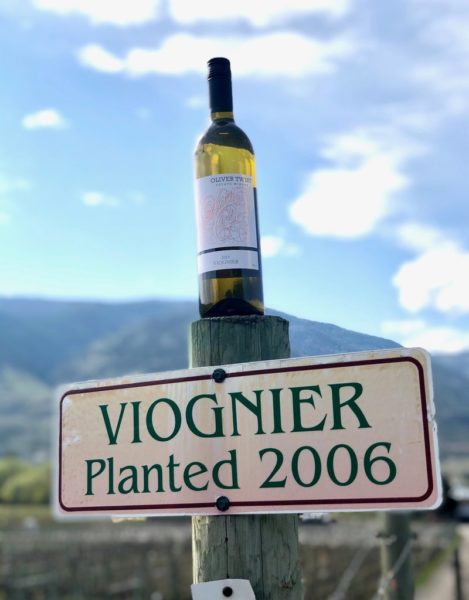 "Exotic and Lush"
Indulge your senses with our aromatic, perfumed Viognier. This dry white brings ripe, juicy peaches, blood orange, pineapple, papaya and guava on the nose, tinned peach and pineapple on the palate and a fresh, apricot-skin finish.
Its full texture is awesome with sushi and seafood. Or try it with chicken with an orange and brandy sauce.
Limited production: only 300 cases produced at our boutique, family-run winery.
Why is Viognier the Happy Grape?
Anglophones are often challenged to pronounce the name of this aromatic, perfumed and textured wine. We always say she's the happy grape, because it's pronounced vee-ON-yay!
2018 Rockabilly Red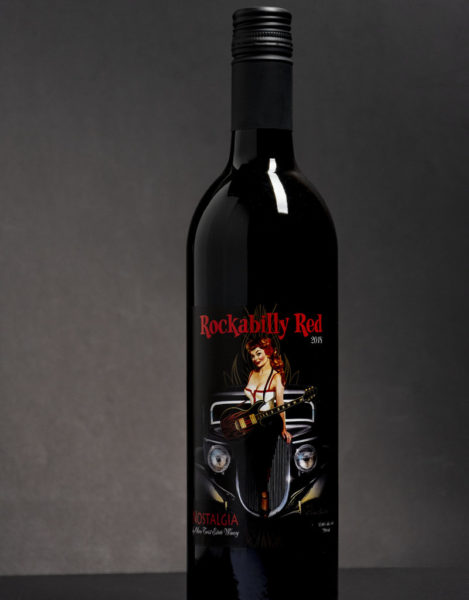 There's nothing quite as seductive as nostalgia, that indescribable feeling that overtakes you when a scent, a taste, a note played just right takes you back exactly where you want to be.
Ruby Sue certainly couldn't resist the pull.  This good girl gone wild from the Black Sage Bench is a rapturous beauty turned rockabilly temptress who knows what she wants and just how to get it. After all, how could she be expected to play by the rules when she lives to spread that Rockabilly rumble?
Like Ruby Sue, this vibrant red blend isn't afraid to do what feels good. Rockabilly Red is a big time riot, luscious and bursting with dark, juicy cherries and blackberries, cherry cola, butterscotch, cocoa, coffee, and a hint of spice. The seductive blend of Merlot and Cabernet Sauvignon with a hint of Cab Franc, Malbec and Syrah makes sure Rockabilly Red will be your next favourite song.
2018 Chantilly Lace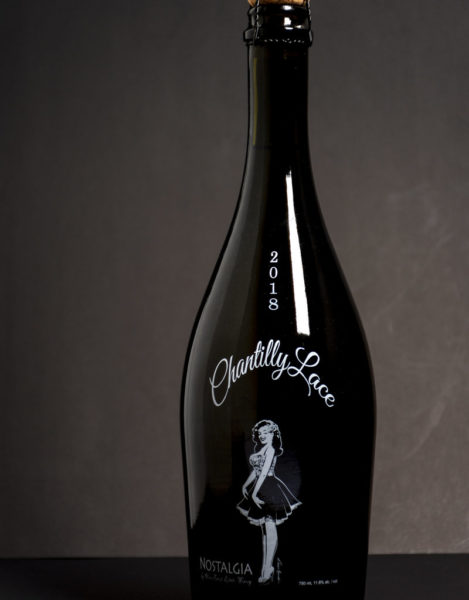 Cindy Lou's sparkling giggle creates delight wherever she goes! When this plucky little gal bounces in, her sprightly personality captures the entire rooms attention. Her flavouRrs of honey, rose petals, creamy vanilla and gentle hints of spice create just the right tone to bring joy to any celebration.
This playful sparkling wine is made with Kerner and a splash of Viognier, finished in a semi-sweet style. A perfect pairing with waffles, peaches and cream for brunch, Angel food cake and berries or any celebration … like Tuesday night!
Cherry Baby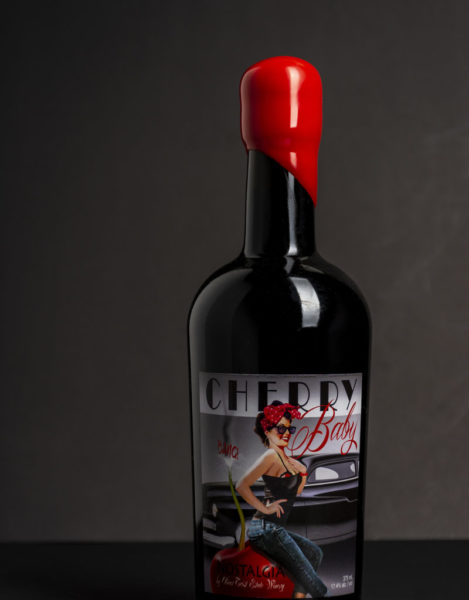 Non-Vintage, Solera, Port-Style fortified wine.
There's nothing quite as seductive as nostalgia. That indescribable feeling that overtakes you when a scent, a taste, a note played just right takes you back exactly where you want to be.
Bobbi Jo is known as quite the little firecracker. Her luscious flavours of ripe dates, toasty pecans, dark chocolate and lingering black cherry has got the whole town in an uproar!
A little glass of Cherry Baby is a great way to complete a meal. She's also fantastic with dark chocolate, including Black Forest Cake! Serve at cool room temperature, 16°C.
375 ml bottle $39.05 available online
These are just a few of the wines availalbe from Oliver Twist and we highly recommend you check out their full portfolio on their website.
We're offering free shipping through our online store for 6+ bottles of wine. https://store.olivertwistwinery.com/
We're open for drive in service (stay in your car, I'll come to you! Tap to pay) Tue-Sat, 10-5:30
We're open for curbside pick up (order and pay in advance online, by email or phone) Tue-Sat, 10-5:30
We're offering free local delivery (within Oliver/Osoyoos you can pay in advance by card, I'll drop wine on your doorstep)
COVID-19 Updated Hours and Services –
The health and safety of our visitors, community and staff is our top priority. For this reason, we will be offering curbside pick-up and sales at the winery from 10-5:30, Tuesday through Saturday. We ask that you remain in your car and we'll come to you, at a safe social distance.
Our
online store is open
and we're offering free shipping. It's a great time to have wine delivered to your door!
We are a family-owned and operated boutique winery with knowledgeable, friendly staff making small-lot, quality wines. Come enjoy award-winning wine in a nostalgic atmosphere, surrounded by gorgeous valley and vineyard views, vintage cars and 50's and 60's music! You will leave satisfied with both the wines and the experience!