Trialto welcomes Coolshanagh to its family of great wineries.
The Trialto Wine Group Ltd. announces its partnership as the exclusive sales and marketing distributor through Western Canada for the Okanagan-based Coolshanagh.
Since its launch, Coolshanagh has garnered pivotal acclaim, and continually receives 90+ points for its Chardonnay.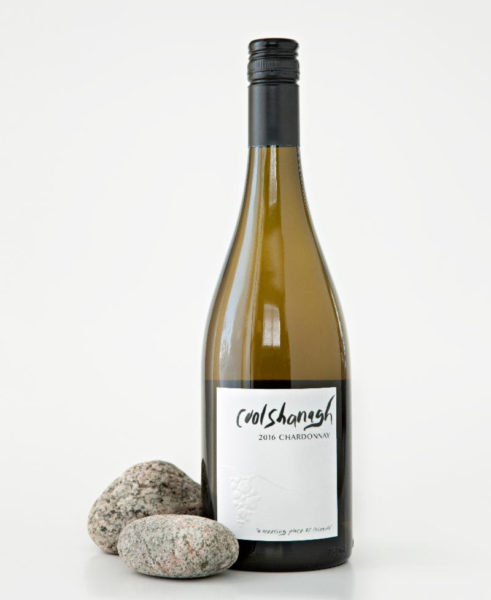 Skip Stothert, Coolshanagh proprietor adds, "As the Coolshanagh label grows, we are excited to join the portfolio at Trialto. Their company's approach to celebrate wines of people, place and time align with our values and our approach to our Naramata property. We are looking forward to working with the Trialto team. Also," he continues, "While we are starting this new sales relationship, Coolshanagh will continue its great relationship with Okanagan Crush Pad where the wine is made, and its brilliant winemaking team."

About Coolshanagh
Coolshanagh, "a meeting place of friends" is Skip and Judy Stothert's perfectly-situated property on the Naramata Bench overlooking Okanagan Lake. The unique, complex soil is studded with limestone and calcium carbonate, which, combined with the slope, offers some of the best exposure and soil structures for grape growing seen in the Okanagan; according to world renowned terroir specialist Dr. Pedro Parra, among the top 15% in the world.
This soil, slope, drainage and sunlight, combined with organic farming practices result in wines made at Okanagan Crush Pad that beautifully strive to express sense of place. Coolshanagh produces a small batch Chardonnay (~750 cases), sourced only from estate fruit, and (~75 cases of Pinot Noir). Wines that echo Burgundy were the initial inspiration, however the ultimate Coolshanagh wine style that emerges specifically expresses and reflects the terroir of the Okanagan Valley and of the diverse soil of Coolshanagh Vineyard.
About the Trialto Wine Group Ltd.

Founded in 1998, Trialto Wine Group Ltd. operates one of Canada's most passionate teams of fine wine experts in Western Canada and Quebec.  For the past 20 years Trialto has built a portfolio identity for Wines of People, Place and Time ®.  Trialto is owned and operated by partners Rick Toller (President and CFO), Alain Proteau (Vice President, Quebec) and Richard Dittmar (Vice President, Western Canada). Trialto represents family businesses focused on premium wines & small batch spirits, and is 100% dedicated to importing and recommending only the highest quality and top value selections.
Media release and image provided by Leeann Froese, Town Hall Brands.
[wdi_feed id="2″]