Four Seasons Hotel Vancouver has partnered with established BC muralist Tyler Toews to create a tribute to the beautiful west coast city that has been home to the Hotel for the past 43 years. The three-wall mural, titled West Coast Perspective, is being painted live in the Hotel's second floor lobby in May 2019 and will feature the Lions Gate Bridge, Vancouver skyline and a vibrant underwater scene highlighting familiar inhabitants of Vancouver's waters such as Pacific salmon, dungeness crabs and bull kelp, as a celebration of the city and a nod to the Hotel's commitment to Ocean Wise.
Over the years, Four Seasons Hotel Vancouver has earned an honoured place in the community and established a reputation for excellence. "With this project, we are excited to celebrate what makes Vancouver so unique and create an extraordinary arrival experience for our guests that is true to the destination," Four Seasons Hotel General Manager Martin Sinclair explains. "This mural embodies the Hotel's commitment to celebrating our community; it's a gesture of our appreciation of our guests, our staff and the city of Vancouver and we can't wait to share it with everyone."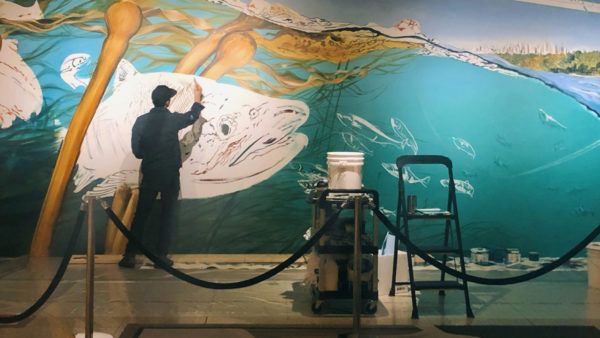 The live painting is expected to be completed by mid-May 2019, and after that guests can look forward to experiencing the new mural as soon as they step into second floor of the legendary downtown hotel. Art enthusiasts can follow along with the progress on Instagram @fsvancouver and share their photos using the hashtag #westcoastperspective.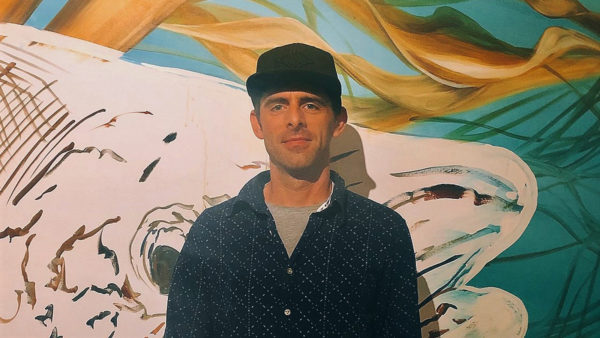 About the Artist
Tyler has been working as a commercial artist for almost 20 years. Specialising in large scale murals, he started his business Canadian Murals in 2002, which has seen him complete murals all across Canada. Over years of executing tens of thousands of square feet of painting, Tyler has refined his craft. Vancouverites may recognise Tyler's work from his popular 2018 Mural Festival mural featuring an octopus holding a ship in a plastic bottle, painted in an alleyway along Main Street in Vancouver. Born and raised in British Columbia, Tyler currently works and resides in Nelson, BC. Follow Canadian Murals on Instagram to see more of Tyler's work @canadianmurals.
Media release and images provided by Krisann Hamazaki, Four Seasons Hotel Vancouver. Feature image: Artist's Rendering.
[wdi_feed id="2″]