CIDER POP-UP AT THE GARDEN
Vancouver's Windfall Cider celebrates one-year with event at The Garden Strathcona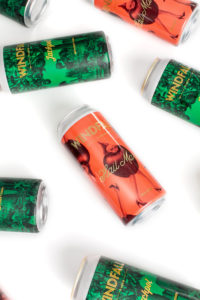 Join Windfall Cider on Saturday, May 25, 2019 as founders Nathaly and Jeff Nairn celebrate one-year in business with a special cider pop-up at The Garden Strathcona (868 East Hastings Street). From 6 p.m. to 11 p.m., cider lovers and the whole community are invited to sip on cider flights, taste tapas, and try a surprise, anniversary cider made especially for the day.
"It has been an incredible year, and we are humbled by the support we've received thus far," says Nathaly, who previously worked in the hospitality industry for over 10 years. "Our dream was to get more people to drink cider and really experience how cider is meant to be enjoyed. We always new we wanted to stay close to home. Windfall truly is Vancouver's urban cidery, and we hope this is just the first of many cider pop-ups to come."
The evening features both of Windfall's popular ciders: Jackpot, a dry craft cider made with BC dessert apples with a hint of tropical fruit on the palate; and Hail Mary, a rosé cider featuring a delicate blend of BC apples and ripe Saskatoon berries.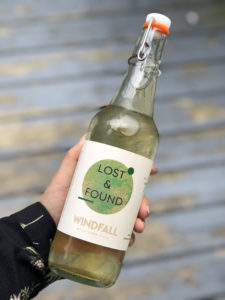 In addition, guests will be treated to a limited release of Lost & Found where 40 per cent of the apples come from the alleys and backyards of East Vancouver, including Baldwins, Orange Pippin, Gravensteins. The seriously dry blend is very tannic, complex, and was fermented for six months.
"We live in East Vancouver, and it was very fitting for us to also celebrate apples from our neighbourhood with Lost & Found; it was a lot of work but it paid off," adds Jeff. "It's currently on tap at our home and soon to be available at select restaurants. The special edition anniversary cider is also one of my favourites, and we cannot wait to share it."
Cider pours and tapas are expected to start at $5. First come, first serve all night long.
For more information, please visit www.windfallcider.ca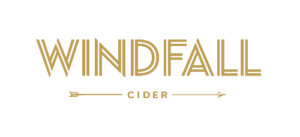 About Windfall Cidery
After first falling in love with each other, and then with Spanish cider on a trip to Mexico city, Jeff Nairn – a financial services professional – and Nathaly Nairn – a longtime luxury hospitality veteran – turned a years long hobby of cider making into what became Windfall Cider, Vancouver's urban cidery.
Learning what they could from old-world techniques passed down by generations of cider makers, Jeff and Nathaly experiment with as many new flavours as they can find. All until the cider is just right – and totally different than anything else in BC, all while staying close to their roots and using Pacific North West inputs.
Windfallcider.ca | Instagram: @windfallcider | Facebook: windfallcidercompany
Media release and images provided by Sophia Cheng, Sophia Cheng PR.
[wdi_feed id="2″]