The Tofino Resort + Marina is a multi-faceted getaway experience. Whether you are an outdoorsy rough and tumble adventure junkie or a more laid back take it as it comes kind of personality this is the place you need to be.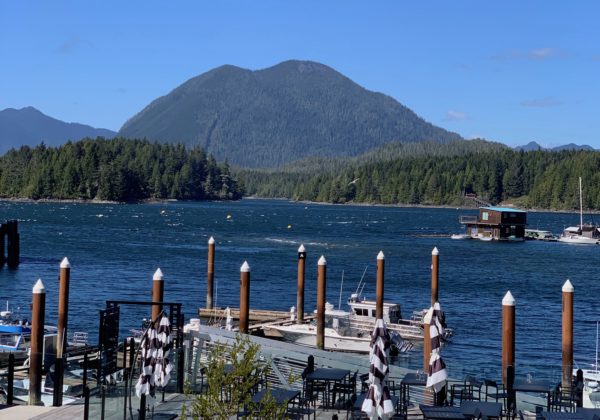 Tofino Resort + Marina truly does offer something for everyone. The resort is located right on the water and many of the 62 newly renovated rooms have a beautiful view. Each room features the most heavenly of beds with quality linens, large balconies or a patio to enjoy the outdoors, comfortable furnishings that make you feel like you are in an exclusive, boutique hotel.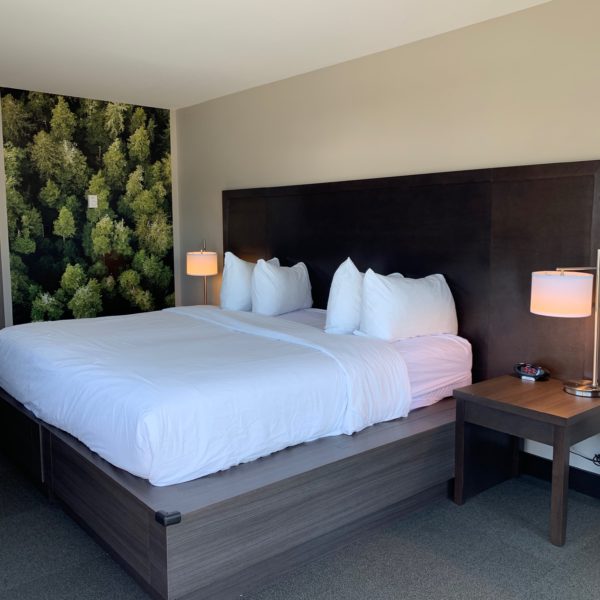 The one bedroom suites offer a king size sofa bed and a second television. Although the bathroom are compact they are furbished with all the amenities you could want or need. I especially appreciated the credenza with ample outlets for two computers and two cell phones and still leaving an outlet for charging my camera. This is a bonus, no searching for places to charge your electronics. These are small but well thought out features that guests appreciate.
Now that you're settled in you will want to explore and see what the Resort has to offer the more adventurous guest.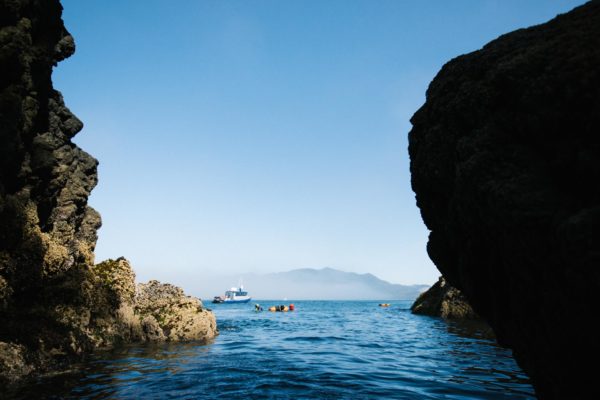 Looking for adventure? You've come to the right place, the Tofino Resort + Marina is ready and waiting for your arrival. Some of the most spectacular fishing, diving, boating, sight seeing experiences are all here in one extraordinarily beautiful, pristine outdoor playground.
Their experienced guides will welcome you on any one of six specially curated outdoor activity adventures; Whale Watching, Bear Watching, Hot Springs Cove, Wildlife Tour, Guided Fishing, and The Ultimate Adventure.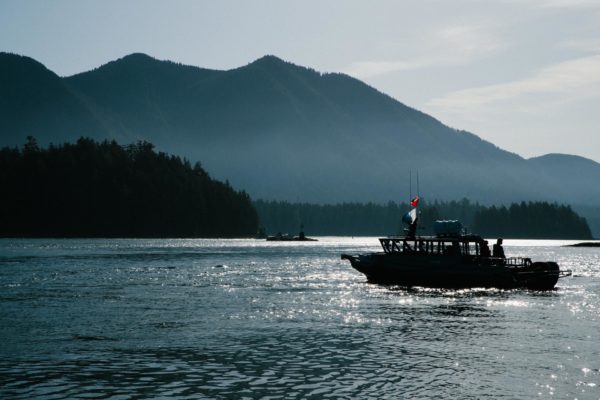 Whale watching by Zodiac boat, the Pacific Ocean brims with orcas, grey and humpback whales, as well as harbour seals, sea lions, sea otters and porpoises—plus, an abundance of birdlife from puffins and blue herons to bald eagles. Adults $109. Youth/Seniors $99. Child $89. Book here.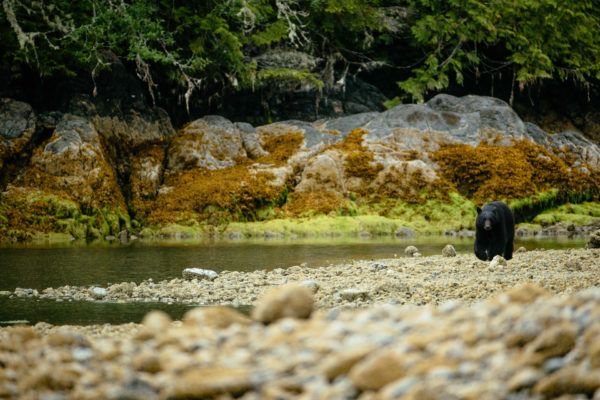 Bear watching traverse along the inlet waters of Clayoquot Sound—minutes from the dock— and track bears as they scavenge for rock crab in their natural habitat. Adults $109. Youth/Seniors $99. Child $89. Book here.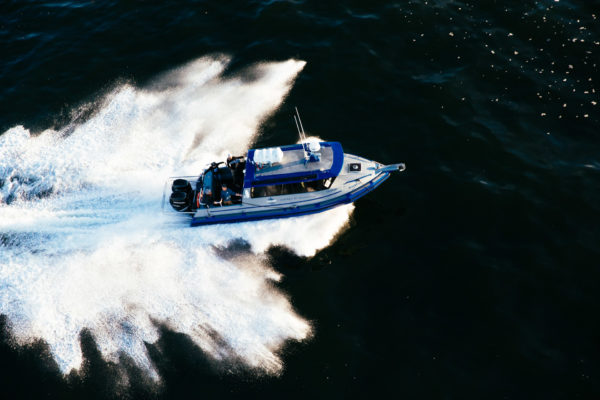 Hot Springs Cove hop aboard the Hot Springs Cove Tour to experience these natural pools, fed by ethereal geothermal waterfalls. Take in a scenic 30-nautical-mile boat ride where you'll see beautiful coastal wildlife, and wander through a majestic old-growth forest on the way to these enchanting hot springs. 7:00 am and 1:30 pm everyday until mid October Adults $139.00 Youth/Seniors $129.00 Child $109.00 plus provincial park fee & tax Groups of six or more can book anytime. Book here.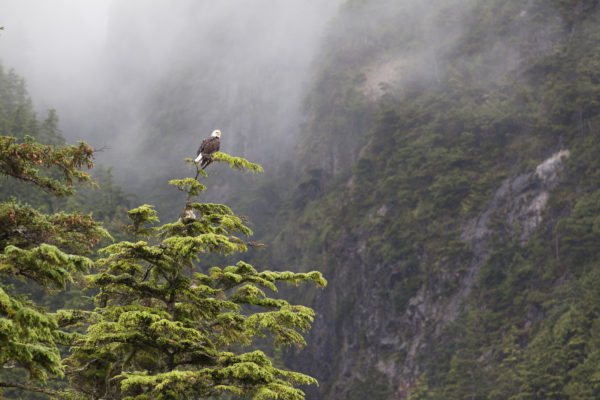 Wildlife Tour an amazing 2-2.5 hour boat tour of the Inlet to enjoy the beautiful scenery of the Clayoquot sound. October, 2019 – February, 2020 Schedule here.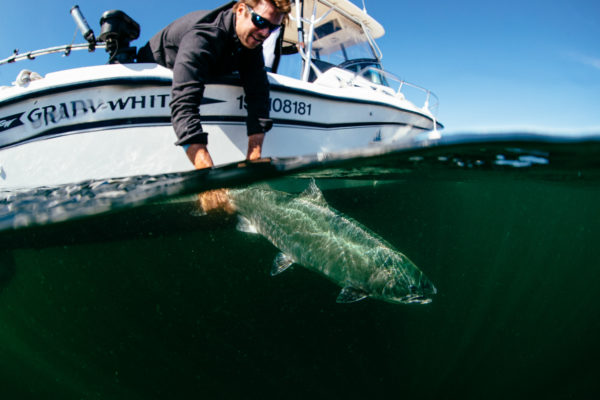 Guided Fishing offering fresh and salt water charters for halibut, salmon, steelhead, trout and tuna; available by boat, walk and wade, float, heli-fishing, or float plane. $150./hour Subject to tax. Trip can accommodates a maximum of 3 guests. Beginning May, 2019 Book here. Full day charters can be booked by contacting the Adventure Centre 844.680.4184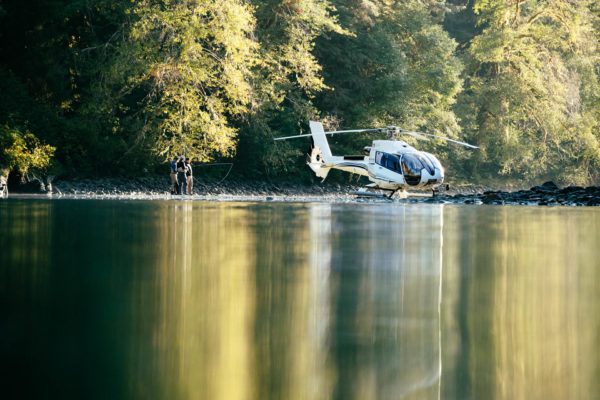 The Ultimate Adventure where you are the tour guide, the fishing guide, and the wildlife guide all rolled into one. For the independent adventure seeker. Bragging rights on your catch – free! The successful adventurer may bring back his or her catch to experience the culinary talents of the 1909 team, including award winning Executive Chef Paul Moran. Can you think of a better ending to a terrific day on the water? (additional cost) Options include: Whale Watching & Crabbing; Whale Watching & Fishing; or Fishing & Crabbing.  $600. + taxes for up to 4 people at 6:00 am, 11:00 am, or 4:00 pm May thru October Book here.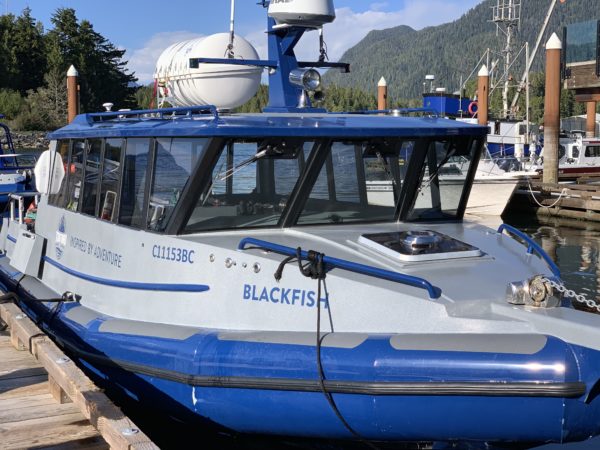 Marine Adventure Centre
From ocean floor to mountain peak, Tofino holds natural wonders for everyone. At Tofino Resort + Marina we are inspired by adventure. Want to freedive below the surface and forage for your own dinner? We do that. More interested in whale watching or bear watching from the cozy comfort of our well-appointed boats? Surfing, SUP, Hot springs or fishing…we know where to go and what to do. The best part; there will be snacks. Call: 844.680.4184
What to do when you're not out creating your own adventure? The Resort is located just a short stroll from downtown Tofino where you will find many attractions from artisan studios to souvenir shops to ice cream stands.
Feeling a bit more ambitious? The bike path runs right by the Resort's lobby and you can rent bikes to do some outdoor adventuring. They even have Fat Tire Beach Cruiser bikes to up your game over the sandy beaches.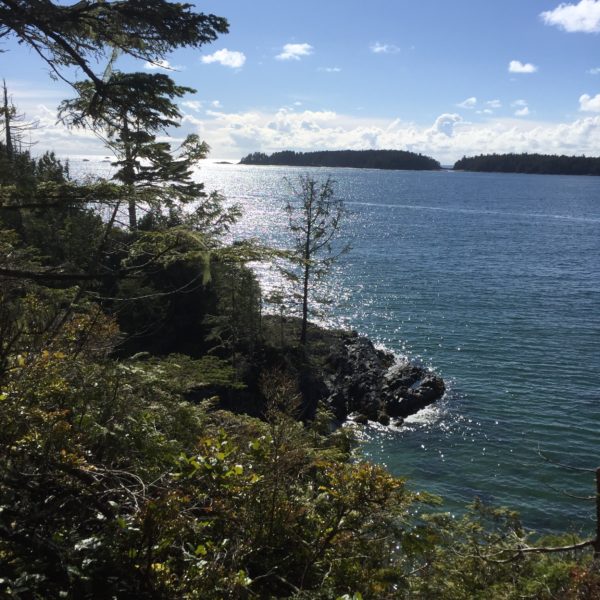 There are some well marked trails to explore with spectacular views, find hidden coves you will have all to yourself as you stand in awe of the magnificent, unspoiled coastline.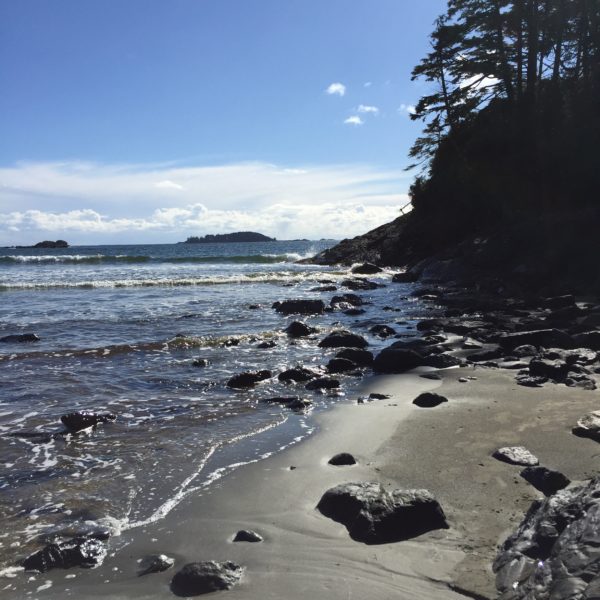 The natural beauty is astounding and there really is no other place like Tofino. Scenery, wildlife, untamed and all natural. This is surely the perfect getaway.
Catch a wave, stroll the beaches, take in the never-ending ocean vistas, this is Tofino.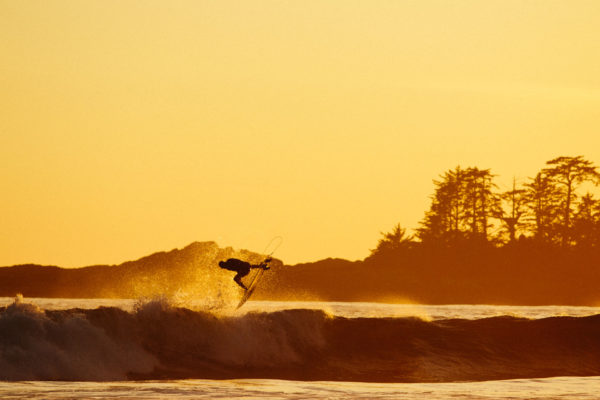 The gym more your style? That's okay because the Resort has the newest and best appointed gym in Tofino. You can workout right on site.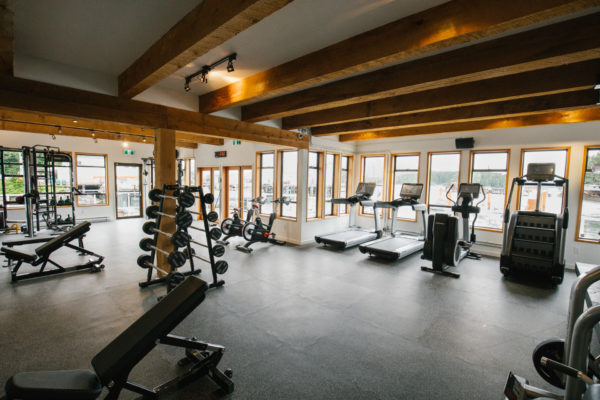 Explore at your leisure before heading back to the Resort for the ultimate in dining. Reservations recommended for 1909 Kitchen. For more casual fare check out The Hatch Waterfront Pub.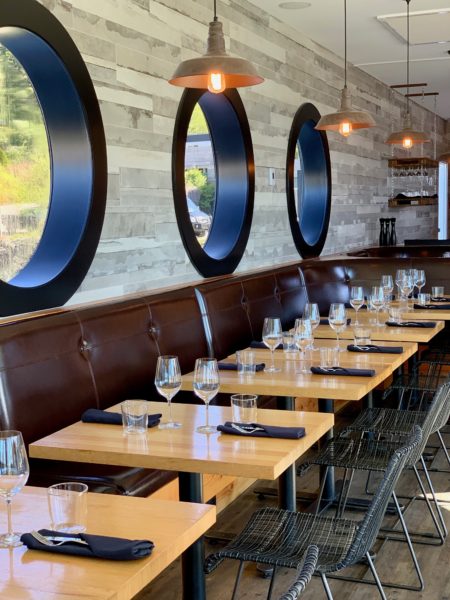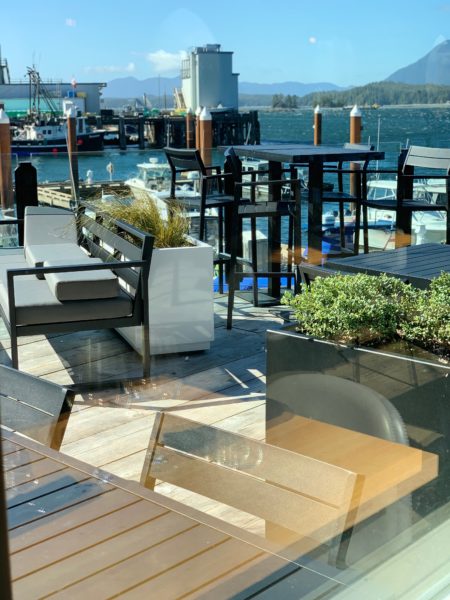 So what if you're not an adventure junkie, and the idea of exercising while on holiday makes you want to cry? No problem, surround yourself with the luxury of your ocean view suite, bask in the sun drenched oversize balcony, enjoy a glass of your favourite beverage while you take in the exceptional scenery. Definitely my idea of time away.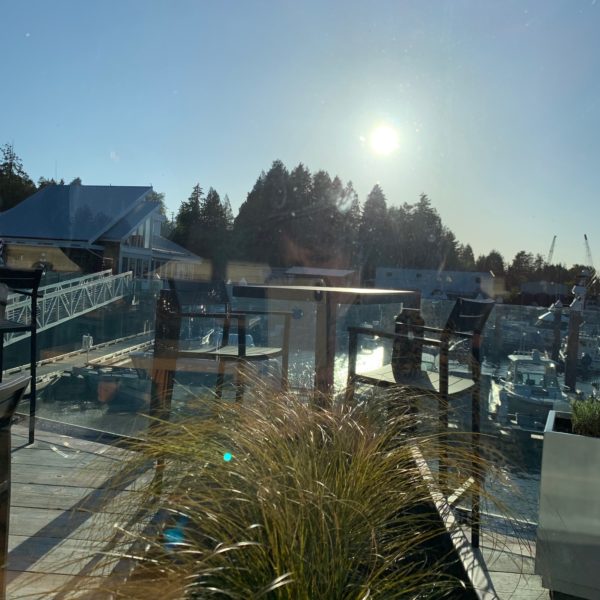 When you feel like stepping out of your cozy cocoon I recommend finding a seat on the patio just to relax and enjoy the best ever lunch, happy hour or a casual dinner. The Hatch is a much-loved Tofino institution, folks return to the Hatch for the patio and the pub scene—it's the only one in town, in fact. Recline waterfront and take in sweeping views of Tofino Inlet at the day's end, or stay past dark for good times. Open from 11 AM to late night, every day. Check out the menu here.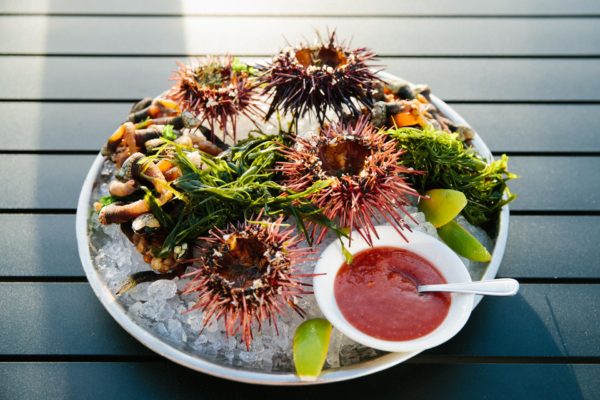 Upscale more your style? They have that covered too. The 1909 Kitchen is my absolute favourite place to dine when I am in Tofino. With the Food Network's Top Chef Canada competitor Chef Paul Moran at the helm of the kitchen you are in for a real treat.
Discover the taste of Tofino at Chef Paul Moran's 1909 Kitchen. Ingredient driven menu, sourced and foraged from Tofino's oceans, shoreline and forests. There's no better place to enjoy your meal than on our jaw-dropping waterfront patio, or inside against a backdrop of mountains and coastline. Bring your day's catch if you wish, and our chef will prepare and cook it for you in our 1000 degree wood fired Mugnaini oven. See the menu here.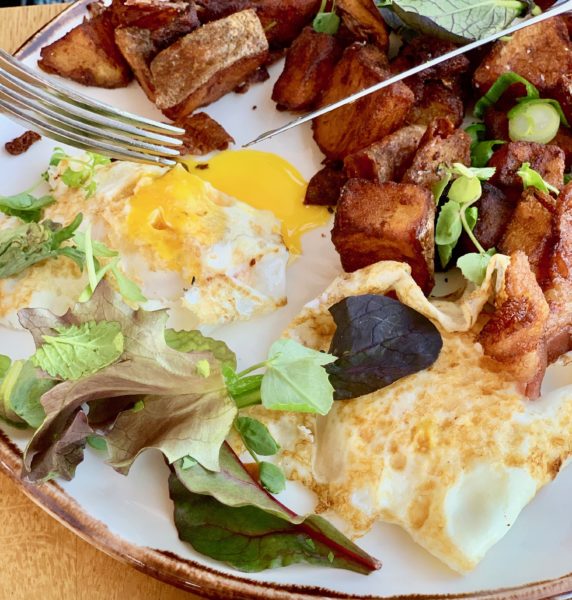 Be it breakfast, dinner, or just dessert this is the place to be. The views are captivating and the 1909 deck is an extremely popular dining locale in the summer season.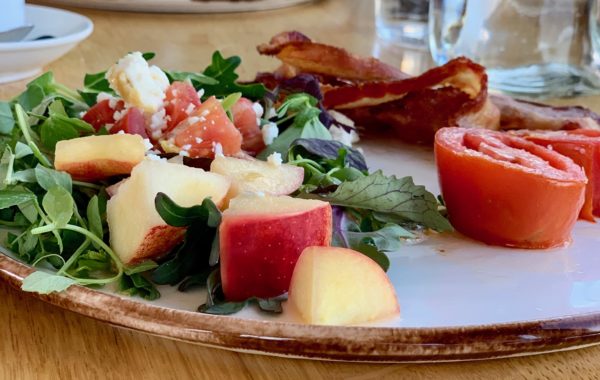 Chef Moran is a genius and marvel in the kitchen. If you could tear your sights from the spectacular views and close your eyes you will be transported to the ultimate dining experience you may have only dreamed about. Is it that good? In a word YES. Just check out my most recent culinary journey at 1909 here.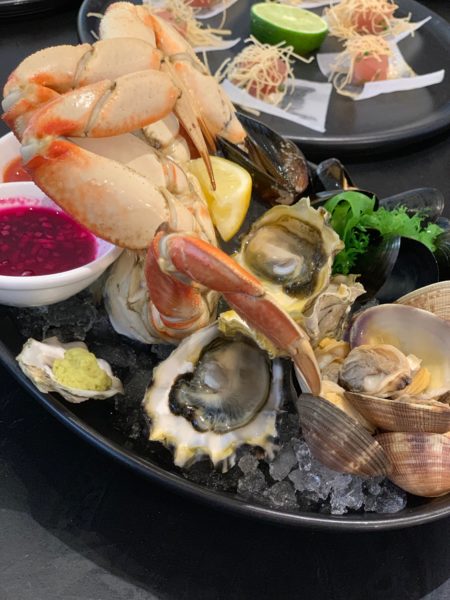 The Tofino Resort + Marina – the best Tofino has to offer!
ABOUT PAUL MORAN | Chef Moran started his impressive career as an apprentice with WEST Restaurant in his hometown of Vancouver under the leadership of renowned Chef David Hawksworth. He was the first-ever recipient of the Hawksworth Young Chef Scholarship, which awarded him the opportunity to stage at the legendary Pujol in Mexico City.
Chef Moran's career includes prestigious restaurants in Dubai including the Jumeirah Beach Hotel and two Michelin-starred restaurants in France: Hotel Negresco and Saturne Restaurant. Drawn back to the west coast of Canada, Moran has held Executive Chef roles at West Coast Fishing Club's Outpost Lodge in Haida Gwaii and the award-winning Nita Lake Lodge in Whistler. A fifth-generation forager, Moran became the Executive Chef at 1909 Kitchen at Tofino Resort + Marina in 2017 and as he is passionate about a locally sourced, ingredient driven menu, he finds the oceanside community a perfect fit.
1909 Kitchen's Chef Paul Moran competes in Canada's most prestigious culinary competition against the best and brightest professional chefs across Canada on Top Chef Canada, premiering April 1, at 7 p.m. PT / 10 p.m. ET on Food Network Canada. Chef Moran finds himself up against ten other professional chefs in the seventh season of the intense cooking show – competing for the coveted title of Canada's Top Chef and the grand prize of $100,000.
About 1909 Kitchen: 
Signature waterfront restaurant,
1909 Kitchen
, offers a shared plate concept with Chef Paul Moran at the helm, showcasing produce sourced and foraged from Tofino's ocean, shoreline and forests. Chef Moran's passion and talent for foraging, paired with his extensive culinary background, creates a distinctly Tofitian menu that represents the true essence of the rugged and bountiful west coast: seafood platters and freshly landed catch share the table alongside delicious vegetable-forward dishes and items from the kitchen's Mugnaini wood-fired oven.
About Tofino Resort + Marina:
Adventure seekers coming to battle the waves, foodies drawn to the unique tastes of Tofino's incredible culinary scene and ocean lovers looking for a hip home base – Tofino Resort + Marina is the perfect place to experience the spirit of the wild, west coast. Inspired by adventure,
Tofino Resort + Marina
is the only full-service resort situated on the inlet, and is just a short stroll from Tofino's artisan boutiques, surf shops and Pacific flavours of this ruggedly refined ocean-side community.
Getting here:
Did you know that Harbour Air flies from Vancouver to Tofino. The plane lands right at the Tofino Resort and Marina dock. For more information or to book your flight, contact Harbour Air at 1.800.665.0212 or visit www.harbourair.com. To book a stay or learn more about Tofino Resort + Marina, visit www.tofinoresortandmarina.com or call 1-844-680-4184.
With thanks to Kyra Stewart and Marisa Cuglietta of Hawkswoth Communications, all the team at Tofino Resort + Marina, 1909 Kitchen, The Hatch, and Executive Chef Paul Moran for making this such a wonderful experience. Feature image: MyVanCity. I received a complimentary stay and one complimentary dinner  myself and a guest during my time in Tofino in order to facilitate this review. All opinions are my own.
[wdi_feed id="2″]