Despite the recent sunny, warm weather on the west coast, we are not quite into summer yet. Still, Tofino's vibe has shifted to all summer, all the time. The town is livening up and the adventure is kicking off. In the past month, we've had a national surfing championship go down on our beaches, a nation-wide cooking contest come down to the wire (Spoiler alert: our man won!), and a whole new fleet of sweet new stand up paddleboards arrive at our marine adventure centre. If you're looking for a good time, Tofino has been the place to be. It still is. We hope to see you soon.
Your friends at Tofino Resort + Marina
CHEF PAUL MORAN WINS TOP CHEF CANADA
1909 Kitchen's Executive Chef takes home national title
He suffered. He struggled. He lived in Toronto for an entire month. Chef Paul Moran of 1909 Kitchen—our resident outdoorsman chef and fifth-generation foraging genius—has clinched the title of Top Chef Canada on Food Network Canada. Congratulations to all the other chefs. It was an entertaining and challenging season, to say the least. We celebrated Chef Paul's win with a finale viewing party last night, and brought out the whole town of Tofino to support their man. It was a fun moment seeing the town erupted in applause for our local boy.
We are so proud of Chef Moran and looking forward to sharing his taste of victory with the world through his inspired menu. Make a reservation at 1909 Kitchen here and experience what all the excitement is about.


Get Up. Stand Up.
Now offering stand-up paddleboard rentals and guiding
As adventurers, we believe any day spent outside is a good day spent. Any tool used to experience the big, beautiful boundaries of Clayoquot Sound is one that is worth it. Stand up paddleboards allow a freedom and solace that big boats can't. It's the new canoe. The updated kayak. The #adventuremobile of the new century. And now we have them at our Marine Adventure Centre.
Strike out straight from our marina and paddle to Meares Island and beyond on your own, or have our adventure team deliver you and your friends by boat, plane or helicopter to any number of locations. Want to explore the back channels of Clayoquot? Easy. Excited to head up river and float down? We can do that too. We can even take you to the mountaintop and let you paddle an alpine lake. These boards can take you anywhere your heart (and paddle) can power. Hit us up. Let's get out there.
Call to Book: 778.841.0186

THE TOFINO GUIDE TO BEACH PICNICS
The beach picnic is a time-honoured tradition. There's just something about curating the perfect mix of good food, frosty beverages and leisure tools for the beach that shows you really mean it. "This is where you will find me," it says. But a beach picnic can't be thrown together too easily. A six-pack of beer and a stick of pepperoni do not make a proper picnic. You need to plan it out well. Where to go? Who to bring? Effort leads to enjoyment, and a properly picked partner makes all the difference. Enjoy Tofino Resort + Marina's quick-and-dirty guide to good clean fun on Tofino's beauty beaches. Read the full blog post, An Ode to the Tofino Beach Picnic by clicking the button below.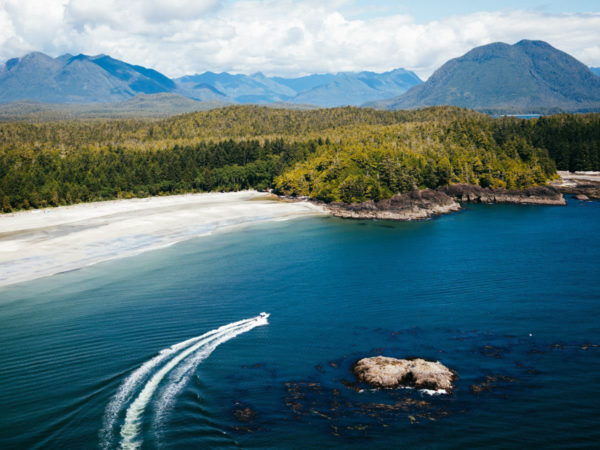 FOR THE DADS OUT THERE
Sunday June 16th is Father's Day, and we are highlighting one of our favourite packages to make the decision of what to get ol' Papa easier. If you missed Momma's Day, this would be a good late-to-the-party gift. Two parental birds. One Stone.
Our Adventure Package includes two days of accommodation and the choice of our world-class adventures, including whale watching, bear watching or Hot Springs Cove. If you want a little more adventure; add Crabbing or Prawning experiences. Not sure what you're looking for? Check out all the packages here.

Rip Curl Canadian Surfing Nationals and Team Trials
History was made in Pacific Rim National Park Reserve last week as the Rip Curl Nationals and team trials capped off four days of top shelf surfing at Wickaninnish Beach. Canadian champions Peter Devries and Bethany Zelasko were crowned but in potentially bigger news, the official team selections began for the 2020 Summer Olympic Games. This will be the first time surfing has been represented at the Olympic Games, so the competition was fierce.
Open Men Final
Peter Devries (14.5)
Shane Campbell (13.13)
Cody Thomas (12.26)
Sean Foerster (12.1) 
Boys U-18
Wheeler Hasburgh (11.9)
Reed Platenius (10.54)
Jeffrey Spencer (9.97)
Boston Leier (8.17) 
Men's Longboard
David Schiaffino (12.6)
TJ Atwood (10.96)
Asia Dryden
Adam Tory
Open Women Final
Bethany Zelasko (12.47)
Paige Alms (11.07)
Sanoa Dempfle-Olin (10.93)
Mathea Dempfle-Olin (10.03)
Girls U-18
Sanoa Dempfle-Olin (10.74)
Mathea Dempfle-Olin (8.8)
Jasmine Porter (7.6)
Aqua Bruhwiler (5.9)
Women's Longboard
Lucy Ruffy (9.17)
Lydia Ricard (7.54)
Amy Sousa (5.37)
Emily B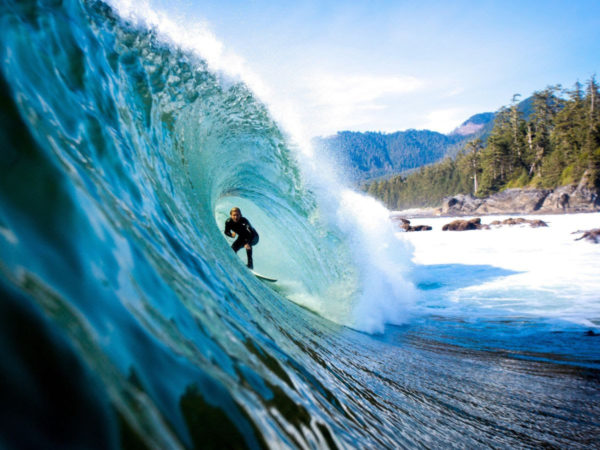 Photographer & Tofino Resort + Marin boat captain, Liam MacDonald (Instagram: @liammacphoto) took home the Canadian Surf Photo of the Year contest presented by Rip Curl Canada. We celebrated on May 10th with a party at the Hatch Waterfront Pub.