Picnic Days in the sunshine …
The pastry team at Soirette would like to invite picnic goers to enjoy the beautiful Pacific Northwest backdrop with its glorious ocean, majestic mountains and lush greenery in style and feast on a scrumptious meal outdoors.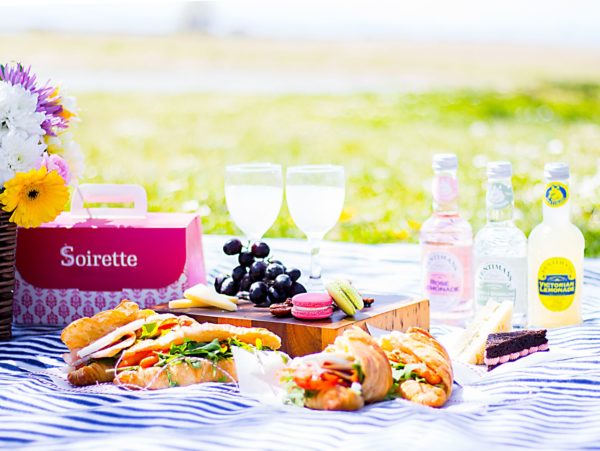 Offerings for Picnic Days include delectable sandwiches, delicious sweet treats, a mii cheese platter and refreshing botanically brewed sodas. A Deluxe picnic experience includes a fully equipped picnic basket and blanket rental. There is also a pick-up and to option that includes a reusable tote. Pricing for Picnic Days options are $45 (Picnic Tote), $50 (Picnic Tote and Blanket Rental), and $65 (Deluxe Picnic Basket and Blanket Rental).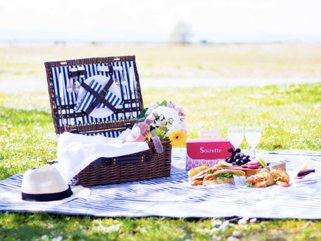 Each Soirette picnic includes:
2 Rosemary ham & egg croissant sandwiches with pickled carrt, daikon, fresh greens
2 Roasted carrot & chickpea croissant sandwiches with Italian parsley, baby greens (with an   
   option to turn into a salad)
2 Cake sandwiches of your choice
2 Macarons of your choice
2 Beverages of your choice
Mini cheese platter with grapes and herbed pecans
Additional guests can be added for $22. Picnic Days will run although summer from Tuesday to Saturday and is available through online booking at www.soirette.com
With beautiful and warm sunshine on the way, it is definitely time to indulge in a picnic basket prepared by Soirette and enjoy by the beach, at the park overlooking the ocean or on that perfect spot on a hill with a view of the city.
About Soirette
Soirette is a magical jewel-box pastry shop situated in the beautiful Coal Harbour area of Vancouver, B.C. Specializing in Parisian macarons and exquisite cakes. All of Soirette's creations are lovingly made by hand from the finest ingredients to e a treat for the senses.
Web: www.soirette.com
Twitter: @LoveSoirette
Instagram: @LoveSoirette
Facebook: /Soirette
Media release and images provided by Shobna Kannusamy, Soirette.
[wdi_feed id="2″]