Vancouver's newest live venue announces Summer Lounge Series above the iconic Penthouse Nightclub
Weekly live entertainment continues every Friday and Saturday night!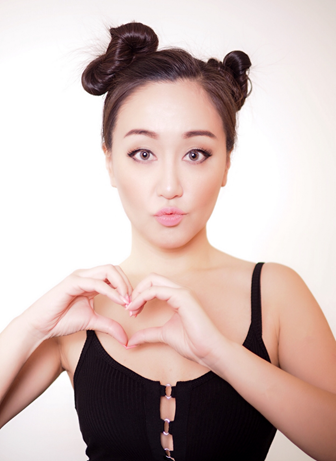 Dates:  Saturday June 1, 2019 Through Saturday June 29, 2019
Times: Friday Jazz: Doors @ 9pm / Music @ 9:30pm
Saturdays The Comic Strip: Doors @ 9pm / Pro Show @ 9:30pm
Venue: Tyrant Studios, 1019 Seymour Street, Vancouver
(above the historic Penthouse Nightclub)
Admission: Friday Jazz  – $10-15 at the door or in advance
The Comic Strip – $18 at the door or in advance
Tickets: Tickets available now at tickets.TyrantStudios.com
The Summer Lounge Series begins at TYRANT STUDIOS in the heart of downtown Vancouver. Operated by Seven Tyrants Theatre, Vancouver's Jessie Award-winning independent theatre company, TYRANT STUDIOS is located above the historic Penthouse Nightclub and features a studio theatre as well as a full-service bar and lounge stage.The Summer Lounge Serieswill see Seven Tyrants Theatre continue to present weekly entertainment in their full service Bar and Lounge, offering Vancouver a variety of professional music and comedy shows each week with the following format:Friday nights we present Friday Jazz, a weekly live Jazz show and bar, join us as we make our jazz noises here.
Friday nights we present Friday Jazz, a weekly live Jazz show and bar, join us as we make our jazz noises here.
Saturday nights we present The Comic Strip, a weekly comedy show featuring three top comedians plus special guests.
"FRIDAY JAZZ" – June:
Doors @ 9PM | Music @ 9:30PM to Midnight (unless noted) | $10-15 @ the door or in advance at tickets.TyrantStudios.com
The intimate venue is fully licensed, so come join us each Friday night when we make our jazz noises here. *NOTE: There are two THURSDAY special jazz performances in June, also listed below.
JAZZ LINEUP FOR JUNE:
Friday June 7th:
Busy Mike Organ Quartet –Funk & Vocal Jazz
Drummer Michael Bagchi plays classic funk and jazz with his Hammond Organ based quartet, featuring saxophonist Ardeshir and special guest vocalists. $10 cover.
Friday June 14th:
Angela Verbrugge –Classic Vocal Jazz
Angela Verbrugge brings her Vocals n' Vibes Quartet to Tyrant Studios featuring Nick Apivor on vibraphone, Buff Allen on drums and Steve Lloyd Smith on bass. $10 cover.
Thursday June 20th:
Rusty & The Moonlighters –Original & Old-Timey Jazz
A highly secret lineup of local heavyweights and out-of-towners makes up this jazz supergroup, bringing you progressive originals and classics. $12 cover.
Friday June 21st:
Lukas Dubovik Quartet –Classic & Bebop Jazz
Recently returned from Toronto, saxophonist Lukas Dubovik plays traditional and bebop jazz with his quartet featuring piano powerhouse Jimi James Fraser. $10 cover.
Thursday June 27th:
Longhand Trio –Progressive GuitarJazz
Skye Brooks (drums), Russell Sholberg (bass) and Tony Wilson (guitar) return to Tyrant Studios with special guests. Expect a few Zappa tunes. $12 cover.
Friday June 28th:
TERRY & Guests (reunion show!) –Comedy Folk, Rock & Jazz
Known for his comedic songwriting, guitarist/singer Colin Lamb reunites his comedy band TERRY featuring Chris McKnight (bass) and Trevor Sather (drums) to resuscitate old favs and premiere his latest compositions. With special guests. Open jazz jam to follow at 11 pm! Stop by with your axes! $10 cover (no cover for jammers).
Saturdays "THE COMIC STRIP" – JUNE:
Doors @ 9PM | Show Starts @ 9:30PM | TICKETS $18 at the door or in advance at tickets.TyrantStudios.com
The Comic Strip, a weekly professional comedy show, presented every Saturday night on the Tyrant Studios Lounge Stage. Each week The Comic Strip showcases three of the best stand-up comedians in Vancouver.
The professional show runs from 9:30PM to 11:00PM. A free comedy "open mic" follows the pro show running from 11:30PM to 1:30AM, catch some of the best local comedians working on their sets in the open mic after the main show.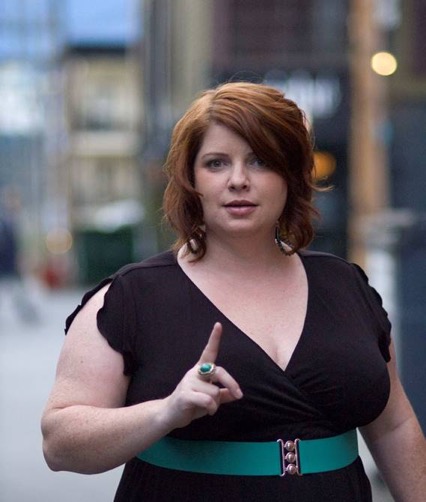 THE COMIC STRIP LINEUP FOR JUNE:
Saturday June 1st:
Harris Anderson and Ryan Gunther with Headliner Byron Bertram
Byron Bertram:
Like bird flu on international flight, Byron Bertram travels well. His innate talent for voice and accents mixed with a confident vulnerability have taken him across the world and established him internationally as one of the top Canadian Comics working today.
He has worked on stage with the likes of Zach Gallifanakis, Flight of the Concords, and Eddie Izzard; was a hit with the judges on Brits Got Talent, has been seen on ABC's Once Upon a Time, Dirk Gently's, Riverdale, and heard regularly on SiriusXM.
Harris Anderson:
Fresh off the release of his new album, Harris is described as one of Canadian comedy's most exciting up and comers, and has been crafting a style that combines voices, impressions, and sharp observations that will leave you wanting more. He fits easily into most overhead luggage areas and has excellent manners. He regularly performs at professional comedy clubs including Yuk Yuks and the Comedy Mix.
Ryan Gunther:
Ryan Gunther is a standup comedian, writer, and comic artist (who can't draw). He grew up in a log cabin and walked a mile through the woods every day to a one-room red schoolhouse, an upbringing which is both unique and utterly cliché. In grade five he tested in the 99thpercentile in both math and language, and he's been pretty much coasting ever since. He's been nominated for a standup comedy award and toured a five-star fringe show to festivals across North America. He is trustworthy and kind to animals.
Saturday June 8th:
Simon King and Colin Sharp with Headliner Yumi Nagashima
Yumi Nagashima:
In less than three years, stand-up comedian and actress Yumi Nagashima has made a large splash on the North American comedy scene with her sassy stage presence and unique point of view. Yumi is a mainstay on the Vancouver comedy scene but she has performed in six different countries (USA, Australia, England, Germany, Japan and Canada.) You may have also heard her on the CBC radio program "The Debaters" or seen her on CBC TV at the Winnipeg Comedy Festival. She has been featured on Andy Kindler's Alternative show as a part of Just For Laughs North West. She was also a finalist in the 2016 & 2017 Yuk Off Competition. Yumi is also an accomplished actress and has many acting credits to her name, including "The Man in the High Castle" (HBO).
Simon King:
Simon King has been featured at many comedy festivals including: The Just For Laughs Festival, The Vancouver International Comedy Festival, The TBS Las Vegas Comedy Festival, The Winnipeg Comedy Festival and The HBO U.S. Comedy Arts Festival in Aspen, Colorado. A veteran touring comic, he is not only a workhorse performer averaging nearly four hundred shows a year but also an extremely prolific writer. In addition to numerous film and television credits, in 2008 The Comedy Network and CTV filmed a one-hour special starring him for the popular series Comedy Now. In early 2013 Simon recorded a second special, this one a half hour long, for the No Kidding series on Toronto-based IChannel. Simon has been featured in The LA times, the alternative arts paper the Georgia Straight, The Hollywood Reporter and many others.
Colin Sharp
A prolific stand-up comedian, Colin has toured across Western Canada, been featured as part of the Just For Laughs Northwest comedy festival, showcased for SiriusXM Top Comic, and can regularly be found at shows around Vancouver— including his own weekly show, Full Pint Comedy at Granville Island Brewing.
Saturday June 15th:
Jacob Samuel and Gina Harms, with Headliner Jane Stanton
Jane Stanton:
Since breaking onto the Canadian Comedy scene, Jane Stanton has become one of the country's favourite headliners. With multiple festival appearances across North
America, Jane has been featured at the prestigious Just for Laughs, JFL Northwest, Halifax Comedy Festival, Global Comedy Festival, Bumpershoot and Seattle's International Comedy Competition.
Between touring her headline act and appearances on such hit shows like CBC's The Debaters, Jane has appeared alongside the likes of Tig Notaro, Arie Spears, Godfrey, Bobby Lee, Darcy Michael, Natasha Leggero and SNL's Michael Che.
Jacob Samuel:
Jacob Samuel is a Canadian stand-up comic who has been featured on national TV (the CBC) and radio (also the CBC). He recently headlined Yuk-Yuks in Toronto for four nights. His jokes were once reviewed as "consistent and well executed, with no exceptionally bad or good pieces." Jacob is also an internationally-published humour cartoonist, his cartoons have appeared in "The New Yorker"
Gina Harms:
Gina Harms is a rising star in the Vancouver comedy scene. Her charming presence and positive attitude make her an exciting comic to watch. Gina has been featured at JFL NorthWest and is a member of the Gentlemen Hecklers.
Saturday June 22nd:
Ron Vaudry and Amber Harper Young with Headliner Ari Matti
Ari Matti:
Ari Matti recently opened for Bill Burr and is a rising star in both his homeland of Estonia and Internationally, Ari Matti has a bright future ahead of him. With enough on-stage energy to power a small town and punchlines to match, Ari has been enthralling audiences around the world with stories about life growing up in Eastern Europe. In his five year career in Stand Up, Ari has spent two of those on the road overseas, becoming a regular around Australia. Throughout Asia he has performed at the Bangkok Comedy Club, Bangkok Hilarious, Crackhouse Kuala Lumpur, LOL Comedy, Takeout Comedy among others. He has opened for Chris Franklin, Al De Bene, Rizal Van Geyzel, Jim Brewsky, Lawrence Mooney.
Ron Vaudry:
Quickly becoming a forerunner on the Canadian comedy scene. Ron has appeared on numerous television shows in Canada, The United States, and the UK, as well as many of the top Comedy Festivals around the world. An uncompromising master in his field of hard hitting social and political satire, Ron's reputation as a comic's comic has not detered audiences from enjoying his unique comedic perspective around the world,
"As hard-boiled and urban as any native New Yorker." – – The Scotsman
Amber Harper-Young:
Amber was a finalist in BC's Funniest Female 2014. Her performing highlights include: The Comics Lounge-Melbourne Australia, The Del Close Marathon NYC (Improv), Yuk Yuk's comedy clubs – Toronto/Ottawa/Vancouver and various other comedy clubs and touring shows across Canada. In 2015, Amber co-created/co-hosted and performed in a live series of Tragedy Comedy Shows at Yuk Yuk's. She also co-hosts Vancouverite, an independent monthly show that was selected to be a part of the JFL NorthWest Comedy Festival in 2016. Amber's absurd colourful style of self-deprecating comedy is based on her upbringing and adult life.
Saturday June 29th:
Darcy Boon Collins and Ola Dada with Headliner Levi McCachen
Levi McCachen:
Based out of Vancouver, Levi McCachen has been writing and performing stand up comedy for 5 years. In 2015 he performed at the Pemberton Music Festival where he shared the stage with T.J. Miller, Harland Williams, Nick Offerman among others. He was recently featured on the Just For Laughs Up and Comer Showcase at the Comedy Mix in Vancouver.
Ola Dada:
Ola Dada is one of the hottest young comedians in Vancouver right now. He is being "fast-tracked" at Yuk-Yuk's Comedy Club and appears on Standup shows all over Vancouver and around BC.
Darcy Boon Collins:
Darcy Boon Collins is a Vancouver based standup comedian who has headlined at clubs all over the lower mainland, Victoria and around BC. A crowd-favourite, Darcy regularly hosts at Yuk-Yuk's comedy club.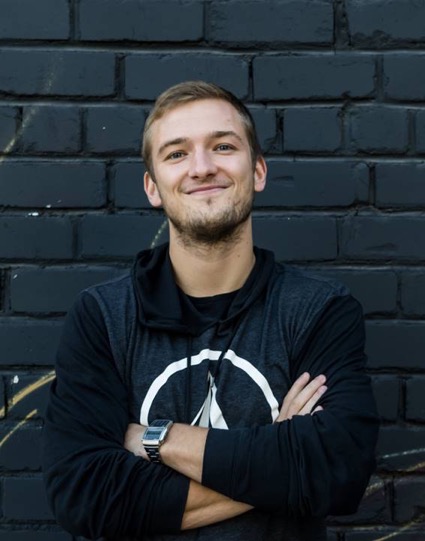 Media release and images provided by Marnie Wilson, The Arts Biz.  Feature image: Angela Verbrugge's Vocals and Vibes Quartet plays Friday Jazz on June 14
[wdi_feed id="2″]