PEPINO'S SPAGHETTI HOUSE CELEBRATES ONE-YEAR ANNIVERSARY 
WITH RED SAUCE RETRO: SPAGHETTI AND CONFETTI
Throwback experienza sparks nostalgia of red sauce Italian-American restaurants
Starting July 1st,
Pepino's Spaghetti House
is celebrating their first anniversary with Red Sauce Retro – a month-long throwback party paying homage to red sauce Italian-American cuisine & the culture of abbondanza!
Since opening in June 2018, Pepino's has become one of Vancouver's most beloved rooms, serving old school Italian fare – think piled-high portions of pasta, massive cuts of meat, abundant bread. The kind of hearty standards that define a red sauce restaurant, lovingly crafted with the highest quality ingredients, adored by families, and the movers and shakers alike. Throwing it back to the old days, the one-year-old spot is getting dressed up for dinner! All through the month of July, Pepino's will don a festive, retro look, with requisite red checkered tablecloths. Complete with a throwback menu featuring highlights from the Italian-American cuisine canon – Veal Scallopini alla Boccaiola, Steak Oscar, and perhaps even a return of the opening menu original House Lasagna. Special cocktails to complement the dishes, flowing quartinos of "house" wine, and nostalgic surprises along the way!
In its successful first year, Pepino's has already accumulated numerous accolades and achievements. Most importantly, the eatery is beloved by the local community, having earned praise for the respect shown to historic Nick's Spaghetti House, the previous occupants of the Pepino's space. An iconic Little Italy locale for more than 60 years, Nick's legacy has been honoured by Pepino's co-owners, respectively: Paul Grunberg's legendary hospitality; Craig Stanghetta's studio, Ste Marie Design's transportive touch of "Nonna's-house" atmosphere; and chef Mark Perrier's by-the-book dedication to the Italian-American genre.
Located at 631 Commercial Drive, Pepino's is open for dinner seven days a week from 5pm until late. Walk-ins are accepted, however reservations are recommended. Please visit 
Pepinos.ca
 or call 604-254-5633.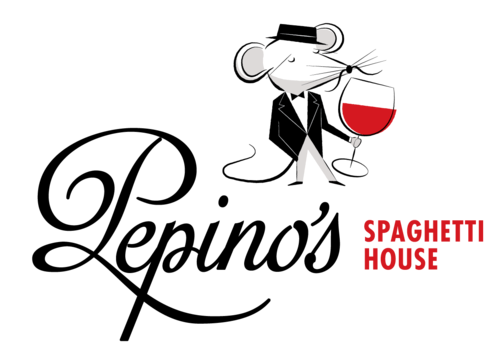 About Pepino's Spaghetti House
Situated in the midst of Vancouver's Little Italy, Pepino's is the brainchild and second joint venture of Osteria Savio Volpe's acclaimed restaurateurs Paul Grunberg, Craig Stanghetta and Mark Perrier. Pepino's is a cozy Commercial Drive eatery serving up hearty dishes inspired by fresh flavours, traditions and simple cooking techniques of Southern Italy. The 62-seat restaurant, formerly occupied for over 62-years by the iconic Nick's Spaghetti House, is the "red sauce American cousin" to Savio Volpe, serving up tomato-based pasta dishes with savoury spices and stick-to-your-ribs meats. Pepino's aspires to be a neighbourhood favourite, a safe space where people can take a load off, breathe in the aromas of fresh cooking, and look forward to a leisurely meal with family and friends. 
Pepinos.ca
Media release and images provided by Gemma Bishop, Avenue PR.
[wdi_feed id="2″]