EUROPEAN CHARCUTERIES, CANADIANS' GO-TO FOR A FESTIVE COCKTAIL HOUR
Discover surprising pairings that showcase the quality of French charcuteries
Whether it involves gathering around a kitchen island before supper or just a pretext for a pleasant break, the aperitif has taken centre stage at festive gatherings. Simple and unpretentious, it's the perfect context for sharing bite-sized delicacies and, why not, a drink alongside lively discussions. A well-established, centuries-old ritual in Europe, it is now part of Canadian habits throughout the year. Inspired by Europe's and our French cousins' lifestyles, we turn to the quality of their products as well as their know-how to create joyful moments with close friends. 
Falling under the spell of a perfect union of aromatic nuances
Cocktail hour is also the opportunity to discover a wide range of quality products and explore different pairings. The many ingredients found around the table hold tremendous sensory potential, allowing one to savour several flavours on the plate and in the glass. 
Impress your guests with these pairings
Cooked Ham & Gin on the rocks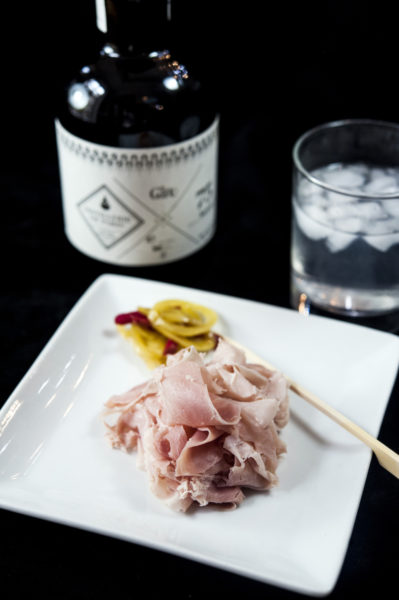 A surprising yet remarkably invigorating pairing! When served on the rocks and/or with tonic, the gin and its juniper aromas blend perfectly with the ham's salty taste, offering a burst of freshness on the palate. Add a slice of cucumber to your drink and it'll taste like Spring! 
Pâté en croute & Cru Beaujolais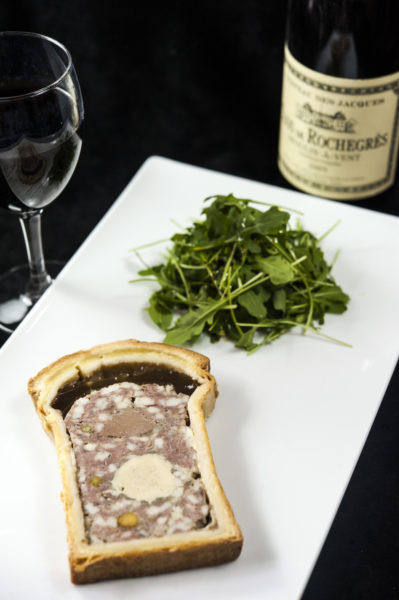 Light with supple and silky tannins as well as crunchy red fruit notes, the Cru Beaujolais brings out the pâté en croute's flavours. This refreshing wine's bright acidity will whet your appetite and make you want to take many more bites. 
Dry Sausage & Viognier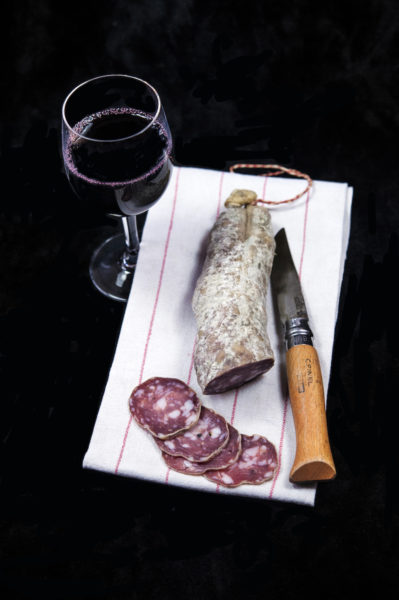 Full-bodied, smooth and generous on the palate, the Viognier offers up strong notes of stone fruits, which support the dry sausage's (saucisson) pronounced taste. The latter's salty nature makes for an interesting contrast to the Viognier's apricot aromas. *
White Pudding & Champagne or sparkling wine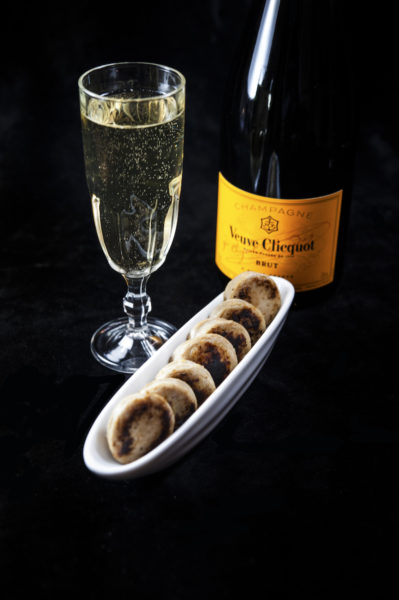 Delicate harmonies define this union. An absolutely magical pairing where the sparkling wine's silky texture and brioche aromas blend beautifully with the white pudding sausage's (boudin blanc) creamy texture and the subtlety of its flavours. 
Knack Sausage & Beer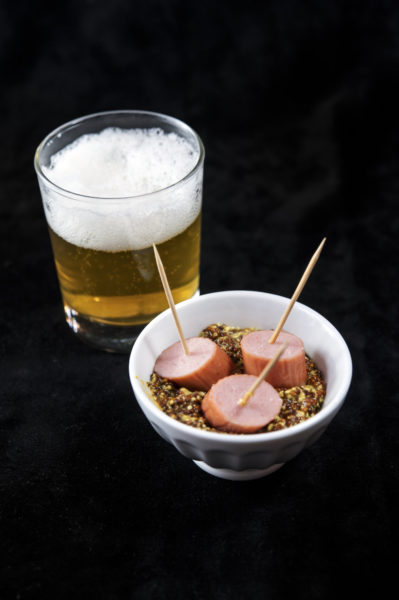 A classic that's especially celebrated by Alsatians. The bitterness of the beer quenches one's thirst in between each salty bite of the sausage, thus requiring a second gulp. Even better than the chips and beer combo. 
Dry-cured ham & Mondeuse 
With its juicy acidity, crunchy tannins, notes of red plum and slightly peppery finish, the Mondeuse is a clear match for dry-cured ham. The perfect companion for when the aperitif gets a bit more serious. **
The aperitif is the perfect time to tickle your taste buds and to set them off on a discovery of pairings both unexpected and classic. An undeniable seal of quality and craftsmanship, charcuteries of French origin are synonymous with conviviality and sharing. After all, the virtue of European products gives you the chance to perpetuate a centuries-old tradition. Cheers!
Visit Europeancharcuteries.ca for further details and recipe ideas.*** or lescharcuteries.fr
Media release and images provided by Mariane Pregent-Bastien, Sopexa Canada. * with apologies for the incorrect picture and ** missing picture.*** under construction with a fully operational timeline of August, 2019.
[wdi_feed id="2″]