SIP YOUR WAY THROUGH SUMMER WITH SAVIO VOLPE'S NEW SPRITZ MENU
Country Italian eatery's seasonal sippers promote classic spritz culture
Spritzes all around! Savio Volpe is celebrating the summer with a dazzling new spritz menu perfect for warm-weather sipping. Whether enjoyed as an afternoon aperitif or accompaniment to a rustic Italian feast, 
Savio Volpe's
 spritzes will take guests through a summer filled with leisurely conversations, casual group gatherings and farm-to-table dining.
Traditionally a wine-based aperitif, Italian spritzes are a refreshing low-proof option equally suited to afternoon imbibing and evening indulgences. Four spritzes have debuted on Savio Volpe's cocktail menu, each inspired by the classic Aperol Spritz: the zesty Cocchi Americano, fruity White Peach Moscato, robust Marrow Vermouth and herbaceous Blood Orange Cynar.  Each spritz is built on a base of bitter liqueur topped by sparkling wine and soda water.
Savio Volpe's spritzes are an ideal companion to lighter menu items, such as white spring salmon with aioli, crushed olives and grilled pattypan squash. Seasonal spot prawns fired up with spicy bomba are also excellent paired with spritzes, as are handcrafted ravioli with sugo, agnolotti and other pasta dishes. Dishes crafted by Executive Chef Melanie Witt and Savio Volpe's talented culinary team, each item on Savio Volpe's Southern Italian menu prioritizes seasonal ingredients sourced from nearby farms.
Guests who prefer a bold cocktail to enjoy their evening imbibing can begin the meal with a spritz and progress to more robust alternatives. Savio Volpe's popular bottled Negronis are poured tableside, and comprise a delicate balance between gin, Cinzano Rosso vermouth and Campari; surprisingly refreshing, the drink pairs perfectly with the restaurant's hearty pastas and wood-fire dishes. Oenophiles can choose from a comprehensive menu consisting entirely of Italian wines. Younger guests, or those taking a break from the booze, will adore the Italian sodas, which combine soda water with regional and seasonal fruit sourced from local producers like Cherry Lane Farms, Glorious Organics, and Solefood.
Whether a specific celebration or casual night out, Savio Volpe's spritz menu supports the restaurant's emphasis on leisure and life enjoyment. To sample the restaurant's spritzes, Italian cocktails and summer menu, book a reservation via 
OpenTable
.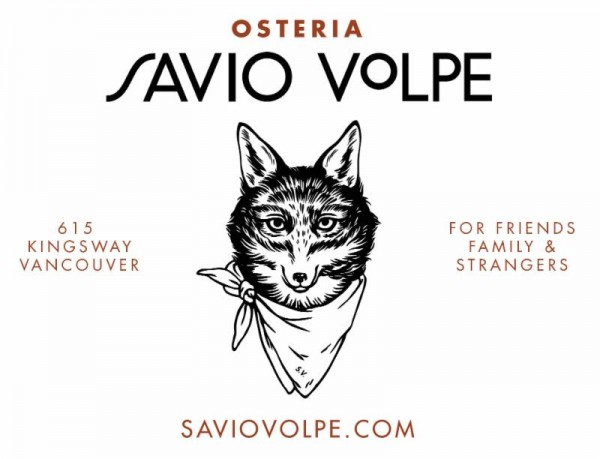 Media release and images provided by Lena Chen, Avenue PR.
[wdi_feed id="2″]