Canadian Paralympian Stephanie Dixon Joins
AMI-tv's Mind Set Go Roster
Inspirational Accessible Media Inc. series starts shooting
third season in Vancouver
Anaïd Productions is excited to announce that Accessible Media Inc.'s documentary series Mind Set Go begins production on eight new episodes this week in Vancouver.
For this third season on AMI-tv, acclaimed Paralympic medalist Stephanie Dixon joins the team as the series' lead expert.  Dixon is a retired Canadian swimmer who is considered one of the world's best and is leading Canada at the Lima 2019 Parapan Am Games and Tokyo 2020 Paralympic Games as chef de mission. Born missing her right leg and hip, Dixon began swimming at the age of two and went on to win 19 Paralympic medals, seven of which are gold.
"To have someone of Stephanie's impressive calibre join our production is such an honour," says Executive Producer Margaret Mardirossian. "We are all inspired by her strength, achievements, and incredible resourcefulness."
"I am just thrilled to be a part of such an important and powerful project. This show will demonstrate that we are all more capable than we think we are when we have the right people in our corner, believing in us, and helping us to believe in ourselves," says Stephanie Dixon.
Each episode of Mind Set Go chronicles the three-month journey of individuals living with injury, disability or chronic pain, as they push the limits of their physical and mental barriers to lead a healthy, fit life.  Along their journey, participants meet with Dixon and other top Canadian Paralympic athletes who provide a clearer understanding of the obstacles the participants face, and what it will take to overcome them.
Mind Set Go is supported by the Canadian Paralympic Committee for its role in showcasing the successes of Paralympic athletes. The program is broadcast on AMI-tv and features Integrated Described Video (IDV), making it accessible to audience members who are blind or partially sighted. Mind Set Go also airs on Victoria, B.C.,-based CHEK-TV.
"We're thrilled that Season 3 of Mind Set Go is underway," says John Melville, Vice-President of Programming and Production, AMI-tv. "We're excited to get to know Stephanie Dixon, the Paralympians and the everyday Canadians who allowed us to tell their stories. We know viewers will be inspired and motivated to embrace a new mindset."
Anaïd Productions is filming all episodes in locations around Vancouver from now until November 2019. Participants have been selected from around the Lower Mainland, including Abbotsford, Chilliwack, and Squamish. Season 3 participants and Paralympic athletes will be announced at a later date.
Mind Set Go is developed and produced by Anaïd Productions in association with Accessible Media Inc. with the participation of the Canadian Paralympic Committee, Canada Media Fund, Rogers Telefund, and the Province of British Columbia Film Incentive BC. Assistance was also provided by the Government of Alberta, Alberta Media Fund and the Canadian Film or Video Production Tax Credit.
The first two seasons of Mind Set Go are available to stream online at AMI.ca or on the AMI-tv app.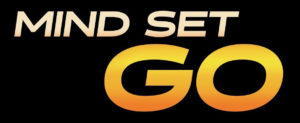 About Anaïd Productions
Anaïd Productions Inc. produces award-winning, dynamic, and internationally recognized real-life, dramatic documentary television series. Anaïd is committed to creating stand-out programming with high production values – programs are diverse, compelling, often irreverent and always entertaining.
About AMI-tv
AMI-tv is the world's first television network to broadcast all programs with open format described video for individuals who are blind or partially sighted, and is broadcast daily into more than eight million Canadian homes as part of the basic digital cable package with most service providers. AMI-tv is committed to broadcasting a variety of content with a focus on accessibility and inclusion.
About the Canadian Paralympic Committee
Paralympic.ca
Media release and images provided by Kristina Matisic, Kristina Matisic Creative Inc. 
[wdi_feed id="2″]