Winter and wine combine at Savour the Sun: December 5-9, 2019
Oliver Osoyoos Wine Country's mountain wine festival returns to Sun Peaks, BC
The weekend kicks-off with a brand new event on Thursday December 5th, which pits the culinary talents of both destinations against each other. Uncork the Blackbox ($139, 7-9.30pm), held in the hotel's banquet kitchen, will see Chef Hans Stierli from the Sun Peaks Grand and Chef Derek Uhlemann from Oliver Eats go head-to-head in a blackbox-style challenge with one secret ingredient and two different culinary styles. The guests will judge the winner, after enjoying each chef's creations, paired with Oliver Osoyoos Wine Country wines.
A favourite from the 2018 festival, Savour the Sun at Sunburst on Friday December 6th ($109, 5.30-8.00pm) is a mid-mountain interactive wine and food pairing event that focuses on private collection, hard-to-find wines presented and poured by the winemaker. This intimate event will allow guests time to engage with six Oliver Osoyoos Wine Country wineries, learning the nuances of their winemaking philosophies and discovering the passion behind their rare and unique wine portfolio. Wine tastings will be prepared with delicious food stations and guests are welcome to enjoy a starlight, guided ski down the mountain afterwards.
On Saturday December 7th, Uncork Your Senses ($99, 6.30-8pm) enjoy a cornucopia of food and wine in the elegant surrounds of the Sun Peaks Grand's Ballroom. Sample wines from 15 Oliver Osoyoos Wine Country wineries, plus delicious food stations prepared by Chef Hans Stierli's culinary team.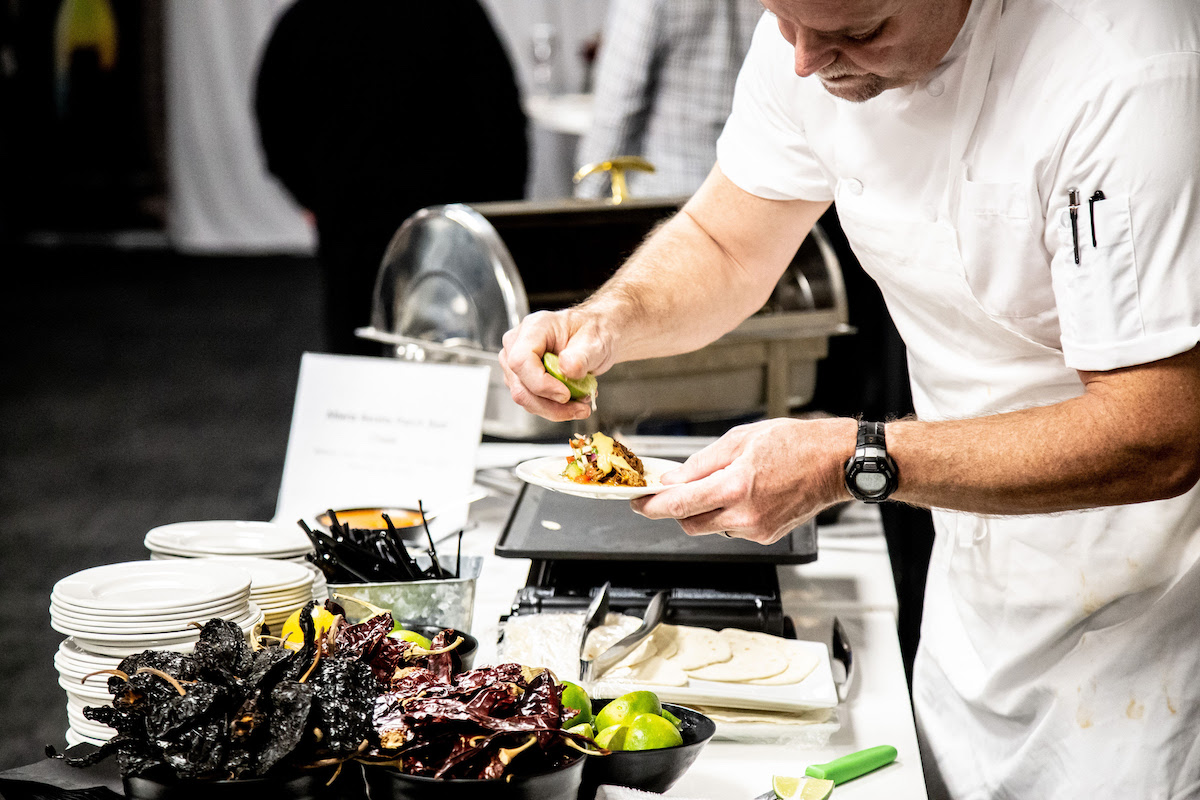 Also new for 2019, Uncork Bubbles at Brunch on Sunday December 8th ($79, 9am-1pm) completes the weekend with an indulgent brunch feast including Oliver Osoyoos Wine Country's best sparkling wines and crisp white varietals. Chef Stierli's menu will showcase the best of British Columbia, with local Okanagan ingredients featured in eggs benedict, oyster shooters, seafood stew and stone fruit tarts.
Guests are welcome to join tasting seminars on Saturday December 7th ($49, 1pm & 3pm) at the Sun Peaks Grand, and learn which varietals are putting the Oliver Osoyoos Wine Country region firmly on the international radar, in an interactive, sommelier-led comparison seminar. Guests who purchase tickets Savour the Sun at Sunburst, Uncork Your Senses and Uncork Bubbles at Brunch will receive complimentary admission to the tasting seminar of their choice.
&nbp;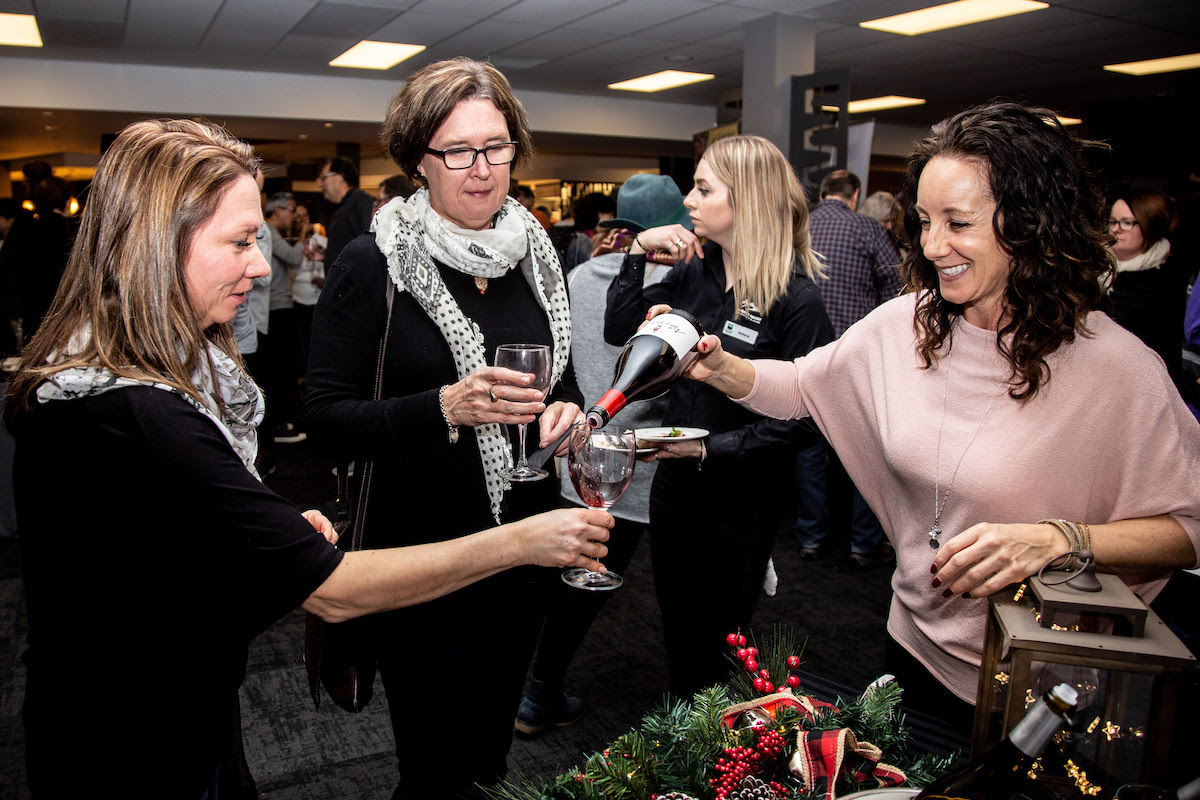 Sun Peaks Grand offers stylish guestrooms in a mountainside setting, with a 10% saving on best available rates for Savour the Sun guests. Use promotion code SAVOUR to access the discount at
www.sunpeaksgrand.com
.
Enjoy skiing or riding the pristine powder of Canada's second largest ski area, paired with a weekend full of delicious wines from British Columbia's most award-winning region, delicious food and slope-side accommodation – it's an unbeatable pairing!
About Oliver Osoyoos Wine Country: 
Uncork the Sun in Oliver Osoyoos Wine Country and encounter colourful characters, award-winning wineries, and stunning scenery which all give this decorated region its unique glow. Situated at the very southern tip of British Columbia's Okanagan Valley, in one of the warmest areas of Western Canada, the region's 43 wineries have won more accolades than any other wine region in Canada. The sunny slopes of Oliver Osoyoos Wine Country are also the perfect place to enjoy fine dining with winery views, the opportunity to stay on a winery and wake up surrounded by vines, and to experience compelling events such as the Half Corked Marathon (May, Canada's Event of the Year), and the annual food and wine festivals, Pig Out (May) and Savour the Sun (year-round). For more information, visit 
www.oliverosoyoos.com
.
Oliver Osoyoos Winery Association members are:
Adega on 45th                              Kismet
Bartier Bros.                              La Casa Bianca
Black Hills                                    Lariana Cellars
Blue Sky                                       Maverick
Bordertown                                  Montakarn
Burrowing Owl                             Moon Curser
C.C. Jentsch Cellars                    Nk'Mip Cellars
Castoro de Oro                              Oliver Twist
CheckMate                                   Phantom Creek
Church & State                             Platinum Bench
Covert Farms                                Pipe Dreams
Culmina                                      Quinta Ferreira
Desert Hills                                   River Stone
Fairview Cellars                            Road 13
Gehringer Brothers                      Rust Wine Co.
Gold Hill                                      Silver Sage
Here's The Thing                          Stoneboat
Hester Creek                                 Squeezed Wines
Hidden Chapel                             Tinhorn Creek
Inniskillin                                    vinAmité Cellars
Intersection                                   Young & Wyse
Jackson-Triggs
About Sun Peaks:
Sun Peaks is a resort community in the heart of British Columbia and a welcoming destination for guests in search of a stress-free mountain experience. In winter, it boasts the second-largest ski area in Canada and is consistently recognized as one of the top ski resorts in North America. The European-style ski-in/ski-out, pedestrian village features locally-owned and operated shops, restaurants and lodging. In summer, Sun Peaks offers a wide range of activities including an 18-hole, par 72 Graham Cooke-designed golf course, lift-access downhill and cross-country mountain biking, hiking trails and a year-round line up of events. Sun Peaks is recognized for its environmental policies and practices, and was the first resort in North America and the only resort in Canada to earn the ISO 14001 designation for environmental management.

Media release and images provided by Marisa Cuglietta, Hawksworth Communications.
[wdi_feed id="2″]