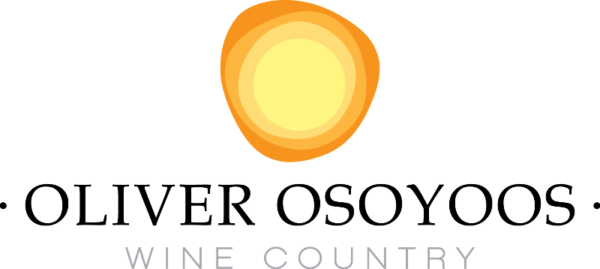 We are proud to introduce you to our brand new Uncork the Sun Podcast Series, which explores the unique intricacies of the Oliver Osoyoos Wine Country region, giving listeners a deeper appreciation for the region's people, terroir, winemaking practises and engaging tasting room experiences. ⁠
⁠
The 30 minute episodes will be released every other Friday and the first two episodes can be found online at
www.oliverosoyoos.com
, or available to download on iTunes, Spotify and othe
r notable podcast apps. ⁠
Uncork the Sun Podcast with Moss Scheurkogel of The Vinstitute 
– Episodes #1 (
creating a wine cellar
) and #2 (
terroir
) are 
now available to download on our website
, as well as iTunes, Spotify and podcast apps.
In the first episode of Uncork the Sun, wine educator Moss Scheurkogel discusses how to create and maintain your own personal wine cellar in the comfort of your home, how to select which wines have the best aging potential, and how to know which wines from your collection that you should drink now.
Wine educator Moss Scheurkogel examines some of the specifics behind the concept of "terroir," a French term referring to the environment that wine grapes are grown in. A terroir map of Oliver Osoyoos Wine Country can be found here.
Coming up, we'll have episode #3 (
barrels / oak aging
) available on
May 22nd
and #4 (
grape vines and viticulture
) on
June 5th
.
Live virtual tastings with Moss Scheurkogel of The Vinstitute 
– Next up we have tasting #2 (
rose and spring pairings
) live on Tuesday
May 26
at 7.15pm (
Facebook Live
); then #3 (oak vs no oak, with a
chardonnay
focus) on Tuesday
June 9
at 7.15pm; #4 (
sparkling wine – charmat vs traditional methods
) on Tuesday
June 23rd
; and #5 (
the softer side of red)
on Tuesday
July 7th
. Just to note we are increasing these to twice-monthly moving forward.
An engaging
 360 video tour of Covert Farms Family Estate Winery
, which we created in partnership with the 
winery
 and 
Immersive Explorers
 back in the fall. Fourth generation farmer and winemaker, Gene Covert leads a tour of this beautiful 150 acre property in their 1952 cherry-red Ford Mercury truck. If you haven't watched a 360 video before, make sure you use your mouse or track pad to pan around every frame of the footage, taking in the blue sky, arid hills, and endless vines of this memorable Oliver Osoyoos Wine Country experience.
Information provided by

Marisa

Cuglietta, Hawksworth Communications. Photo credit: Nancy Sheilds