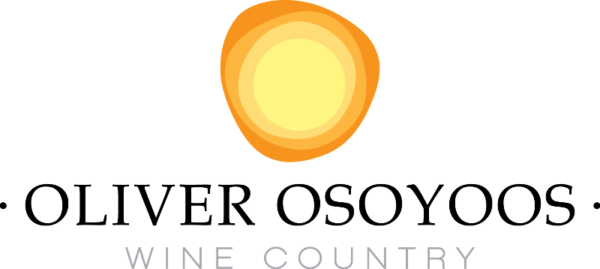 #UncorktheSun… Plan Your Next Visit !
Wine Country Welcomes You
As British Columbia navigates its Restart Plan and wine country starts to reopen and welcome guests, we wanted to share what our wineries are doing to keep guests safe, as well as some of the ways that they are innovating, creating exciting and engaging new experiences to enhance your next Oliver Osoyoos Wine Country adventure.
As you start to plan your next visit to Oliver Osoyoos Wine Country consider that the wineries are adjusting their business practices to offer you safe experiences. This means that some of the wineries you have visited in the past may require advance reservations, so it is a good idea to research your wine touring itinerary in advance. All wineries will be adhering to 50% capacity requirements and two metre distancing rules, with guests well spaced out. This means that wineries have the opportunity to host tastings outside between the vines or on crush pads (where the magic happens). Fewer guests in smaller numbers will allow wineries to offer a more in-depth and intimate tasting experience, enhancing the guest's understanding and enjoyment of their wine.
Wineries are all increasing cleaning and sanitizing procedures. Hand sanitizing stations and plexiglass barriers throughout public spaces as well as increased cleaning protocols between guest visits and deep cleans at the start and end of shifts will help keep both guests and staff safe. Much has changed but the warm and welcoming nature of our winemakers and their teams has not. We look forward to welcoming you, when you feel comfortable to travel, and look forward to sharing our wines, experiences and stories in a safe and responsible way.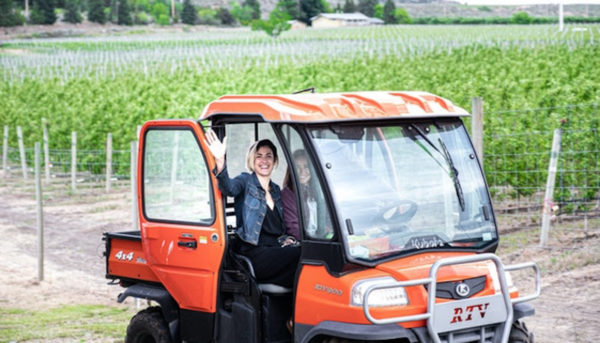 #Pairings – Castoro de Oro Estate Winery
There's a new way to enjoy wine… in a can! Castoro de Oro Estate Winery has launched  the first 100% BC Wine, in a can – the first product of its kind from a South Okanagan winery! With three different award winning wines available – Heart of Gold (white blend), Pinot Duetto Rosé, and Merlot – the convenient packaging makes them the perfect companion for any adventure. The Pinot Duetto Rosé pairs perfectly summer garden picnics and patio charcuterie plates. Premium wine-in-cans are available from Castoro de Oro  and can be ordered from the winery directly or purchased from select liquor retailers in Alberta and BC. Visit www.castorodeorowinery.com.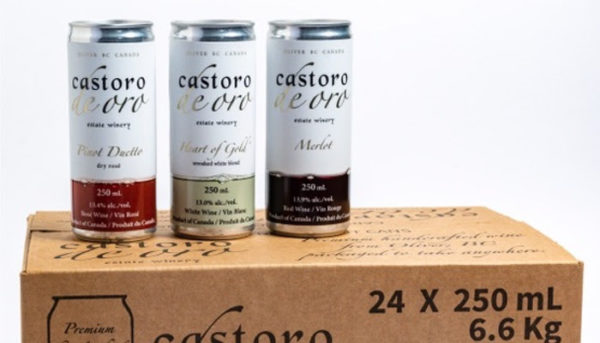 #Terroir Talk – Oliver North
This week, we're focusing on the Oliver North area as we continue exploring Oliver Osoyoos Wine Country's unique and diverse terroir.
Northwest of Oliver, vineyards have similar creek systems seen on the Golden Mile Bench, but feature flatter land that integrates silt from the nearby Okanagan River. These conditions mean a more balanced day for sunlight, without the extreme morning and afternoon sun found further south. Wineries with this terroir include Covert Farms Family Estate and Hidden Chapel Winery – known for their Bordeaux-style blends and crisp whites.
Surrounding Oliver on the north and east sides are western-facing vineyards that receive ample sun and temperature moderation from the Okanagan River and bodies of water like Tuc-El-Nuit Lake. Unlike the Black Sage Bench further south, this zone shows a mix of soil types including rock, sand, and gravel. This area is home to award-winning wineries including: Inniskillin; Jackson-Triggs; Red Horses Vineyard; River Stone Estate Winery; Squeezed Wines; Quinta Ferreira Estate Winery; and vinAmité Cellars.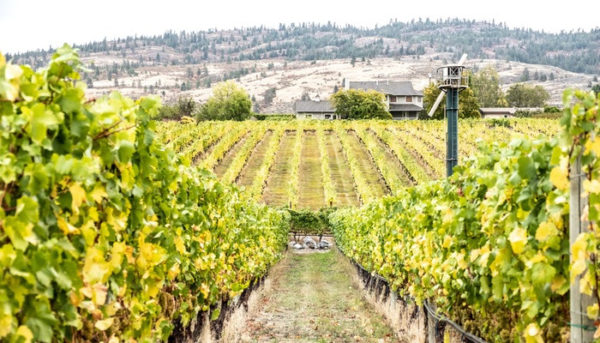 Winery Spotlight – Second Chapter Wine Company
We are excited to welcome new member Second Chapter Wine Company to our Oliver Osoyoos Wine Country family. With over 15 years of experience producing some of Canada's best wines and sharing them with people around the world, owner John Pullen has developed a smaller, more focused vision for this winery – producing no more than 4,000 cases annually and sharing them directly with friends and followers. Located on Tinhorn Creek Road, their Prologue Tasting Bar is now open Thursday to Sunday from 11am to 6pm. Follow along on Instagram@scwines and visit their website www.scwines.ca for the latest updates and information!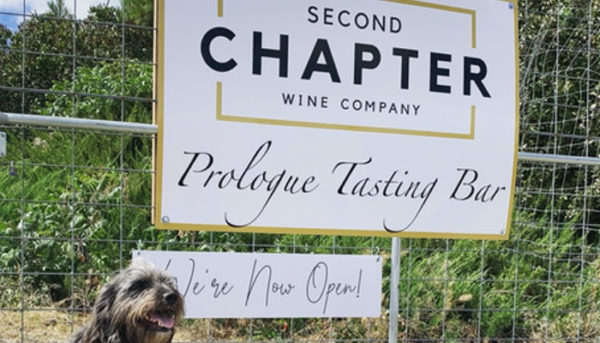 ENTERTAINMENT – Autumn in the Vineyard
Hollywood came to Oliver Osoyoos Wine Country in 2016 when River Stone Estate Winery was chosen as the location to film Autumn in the Vineyard, produced by the Hallmark Channel. If you can find this little gem of a movie, it features actress Rachael Leigh Cook and tells the story of two families, both with a claim to own a farm and vineyard, and having to work alongside each other during the harvest season. Romance ensues but we don't blame them as guests can't help but fall in love with this picture perfect winery in the heart of our region. Keep an eye out for owner and winemaker, Ted Kane!
EXPLORE BC LATER – The Hideout Guest House at Moon Curser Vineyards 
There's nothing that beats waking up surrounded by the vines or long summer evenings on the patio, with a mesmerizing view of Osoyoos Lake and a glass of wine that was grown just a few steps away. When you feel ready to book your next trip to our region, find all that and more at The Hideout Guest House at Moon Curser Vineyards just east of Osoyoos. This beautifully designed, three-bedroom villa has a chef's kitchen, BBQ on the expansive deck and plenty of space for a small group of friends or family members. Plus there's the bonus of being steps away from the winery, if you ever run low on wine!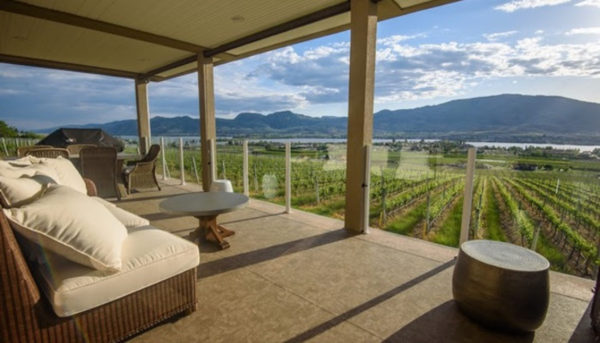 AND FINALLY… UNCORK THE SUN PODCAST AND LIVE TASTINGS 
Episode #4 of our popular Oliver Osoyoos Wine Country Podcast Series is now available, along with episodes #1, #2 and #3, via our website, iTunes, Spotify or other notable app service. Hosted by Moss Scheurkogel of Oliver's popular wine school, The Vinstitute, Moss focuses on the ins and outs of grapevines and their importance to the winemaking process. Previous episodes explore how to create and maintain your personal wine cellars, the concept of terroir and the nuances of wine barrels and oak aging.
Our next guided virtual tasting, also hosted by Moss via Facebook Live, takes place this Tuesday, June 9 at 7pm PT and addresses the impact of oak in wines. Wines featured include: CheckMate Artisanal Winery 2014 Fool's Mate Chardonnay, Moon Curser Vineyards 2018 Dolcetto, Oliver Twist Estate Winery 2018 Unoaked Chardonnay and Red Horses Vineyard 2019 Chardonnay. We encourage you to purchase from your local liquor stores or from the wineries directly (most will have the wines with you in 3-4 days).
Where to find these wines:
Media release and images provided by Oliver Osoyoos Winery Association.