Celebrating its 5th anniversary this year, JFL NorthWest, presented in association with SiriusXM, is setting itself up to be the ultimate comedy event on the West Coast this winter, running from February 13-25, 2020.
Bringing today's biggest comedy stars on stages across Vancouver, audiences will be treated to premium comedy content throughout the duration of the 12-day festival. From stand-up performances to improv, sketch and beyond, JFL NorthWest's fifth edition will be one for the books. To get in on all the action, single tickets and 3 Show+ Passes for JFL NorthWest will go on sale to the general public on Friday, December 6 at 10:00am PST at JFLNorthWest.com.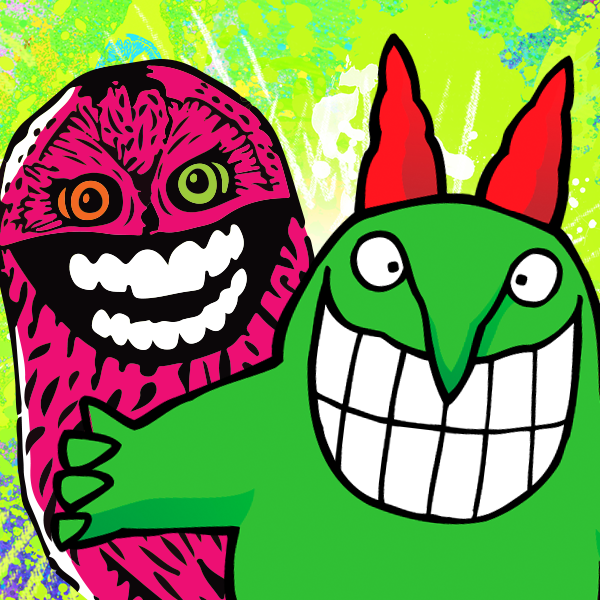 Best of the West presented by SiriusXM, returns!
JFL NorthWest, presented in association with SiriusXM can't wait to welcome back "Best of the West", an exciting series highlighting B.C.'s local talent.
This year's lineup includes: Alicia Tobin's Come Draw With Me, All You Can Eat Laundry, Amy & Tom, Best of Blind Tiger, Bloodfeud: Stand Up Vs. Improv, Comedy Bucket, Fatale Fridays, Full Pint, The Bachelor By Grad School Improv, Graham Clark's Quiz Show, Hell Night with Gorbman and Aaron, The Hero Show, Hip.Bang!, Jokes Please!, Little Mountain Improv, Mostly For Us, Ola Dada's Black Out Comedy, Pleasant Comedy, The Ryan & Amy Show, The Lady Show, Uncle Janes Crystal Queer Comedy, Wall to Wall Comedy
The Fifth Edition of JFL NorthWest, Vancouver's Just For Laughs Festival Returns
 from February 13 – 25, 2020
JFL NorthWest pre-sale begins on Tuesday, December 3 at 10:00am PST at JFLNorthWest.com
General public on sale begins on Friday, December 6 at 10:00am PST at JFLNorthWest.com
Performing at this year's JFL NorthWest,
Bill Burr – Friday, February 21 I Queen Elizabeth Theatre| 7:00pm & 9:30pm 
Bill Burr is an American comedian who continues to sell out venues worldwide. This past year, Burr toured the U.K. and Europe, where he shot his sixth hour-long special Paper Tiger at London's Royal Albert Hall. Having recently wrapped shooting the untitled Judd Apatow/Pete Davidson film alongside Marisa Tomei, Burr is now working on the fourth season of his hit animated Netflix series, F Is For Family.  With many film credits including The Front Runner, Daddy's Home, Black or White, Walk of Shame, and more, Burr is also widely recognized for his recurring role on the hit AMC-TV show, Breaking Bad. His podcast, Bill's Monday Morning Podcast is one of the most popular comedy podcasts on the web, and he is the co-founder of All Things Comedy (ATC), the leading comedy podcast network with over 50 shows hosted by some of the best comedians in the business.
Hannah Gadsby: Douglas – DUE TO POPULAR DEMAND, A NEW SHOW TIME HAS BEEN ADDED!
NEW DATE: Monday, February 24 I Orpheum Theatre I 7:30pm + Tuesday, February 25 | Orpheum Theatre | 7:30pm
Tasmania's own Hannah Gadsby has come to the world's attention through her multi-award-winning stand-up showNanette which played to sold out houses across Australia, London, Edinburgh, New York and Los Angeles before launching on Netflix in June as the first Australian Netflix Original Comedy Special and stopping the comedy world in its tracks. It even earned Hannah an Emmy and a Peabody. While Nanette was a random barista, Douglas is a very specific Dog, and the only thing they have in common is they've inspired Hannah to put pen to paper and turn out a show you couldn't possibly expect. Douglas had its world premiere in Melbourne on March 27, 2019 before embarking on a US tour, kicking off in San Francisco and wrapping with a run in New York City which was extended twice. The tour went on to the UK, Europe and back to Australia and now it is finally Canada's turn to meet Douglas with shows in Toronto and Vancouver in 2020.
Middleditch & Schwartz – Saturday, February 15 | Orpheum Theatre | 8:30pm
Thomas Middleditch is an Emmy-nominated comedian and actor, currently starring on HBO's Silicon Valley. Ben Schwartz is an Emmy award winning writer, actor and comedian that has starred in HBO's House of Lies and NBC's Parks and Recreation. After making their debut at Carnegie Hall earlier this year, Middleditch and Schwartz return to Vancouver with their two-man completely improvised show.
Patton Oswalt – Saturday, February 22 | Queen Elizabeth Theatre | 7:00pm
Patton Oswalt is one of the original Comedians of Comedy, not to mention an Emmy and Grammy award-winning comedian, actor, voice actor and writer that has been headlining at comedy clubs all over the world since 1996, as well as appearing in his own standup specials on Comedy Central and HBO. After writing for MADtv and starring in his own stand up special for HBO in 1996, Oswalt went on to garner notable roles in film and TV, with his television debut in Seinfeld. He has since starred in the sitcom The King of Queens, opposite Charlize Theron in the film Young Adult,voiced Remy in the Pixar Academy Award winning film, Ratatouille, currently narrates the popular sitcom The Goldbergs and much more.
How Did This Get Made? Live!  – Saturday, February 22 | Queen Elizabeth Theatre | 9:30pm
Have you ever seen a movie so bad that it's good? Paul Scheer (Black Monday, The League, Veep), Jason Mantzoukas (The Good Place, The League) and June Diane Raphael (Long Shot, Grace & Frankie) are experts in the best of the worst of cinema. On each episode of their award-winning podcast, How Did This Get Made? they gather with their funniest friends and subject themselves to a cinematic nightmare and report back to you with the results. Come join a live recording of How Did This Get Made?
Margaret Cho – Saturday, February 15 | Vogue | 7:00pm
Stand-up comedian, actress and author, Margaret Cho, kicked off her stand-up career by opening for Jerry Seinfeld. Since then, she has won 2 Grammy Awards for "Comedy Album of the Year", with plenty of sold-out tours. The Guardian called her last show "outrageous as ever", while W Magazine raved that her comedy "knows no boundaries". Her ground-breaking, off-Broadway show I'm The One That I Want toured the country to national acclaim, and was later transformed into a best-selling book and feature film. Emmy-award nominee for her guest appearance on NBC's 30 Rock, Cho is a powerful activist standing for anti-racism, anti-bullying, and advocating for homeless and gay rights.
Jay Pharoah – Thursday, February 20 | Vogue | 7:00pm
Jay Pharaoh is an actor and stand-up comedian who is best known for his uncanny celebrity impressions and characters honed during his six seasons as a cast member of Saturday Night Live. In 2015, he debuted his first stand-up comedy special, Jay Pharoah: Can I Be Me? on Showtime. He has appeared in several films such as Ride Along with Kevin Hart and Top Five with Chris Rock, and had his own Showtime TV series White Famous from executive producer Jamie Foxx.
Maz Jobrani – Wednesday, February 19 | Vogue | 7:00pm
Comedian and actor, Maz Jobrani, was most recently seen playing the loveable "Fawz" on the CBS comedy Superior Donuts. Maz starred as the title character in the award-winning indie comedy, Jimmy Vestvood: Amerikan Hero, a feature which he co-wrote and co-produced and is now available on all major outlets online. Maz's original Netflix special Immigrant was filmed at the prestigious Kennedy Center and is currently available for streaming. He's also released 3 additional solo specials on SHOWTIME including Brown and Friendly, I Come in Peace and I'm Not a Terrorist but I've Played One on TV. In the spring of 2016 he performed at the White House where he had the privilege of introducing Michelle Obama. His LA Times Best Selling Book, I'm Not a Terrorist but I've Played One on TV, was published by Simon & Schuster. Maz executive produced Everything Must Change, a documentary about his sister's battle with breast cancer which is currently available on iTunes. Maz hosts his own podcast Back to School with Maz Jobrani with the All Things Comedy Network.
Maria Bamford – Friday, February 14 | Vogue | 7:00pm
Stand-up comedian, actress, voice actress and writer, Bamford stars on such hits as HBO's Arrested Development, ABC's Fresh off the Boat, and in the semi-autobiographical and wildly successful Netflix comedy series Lady Dynamite. She is revered for her deeply personal and experimental comedy about mental illness, and is the creator and star of Maria Bamford: The Special Special Special as well as the cult hit web series The Maria Bamford Show. Bamford was the first female comic to have two half-hour specials and voice characters on numerous animated series, including Talking Tom and Friends, BoJack Horseman, Adventure Time, Legend of Korra, Puss in Boots and PBS's Emmy-winning series Word Girl. Her new special Old Baby is available on Netflix.
Ronny Chieng – Saturday, February 22 | Vogue | 7:00pm
Malaysian-born Chinese stand-up comedian and actor, Ronny Chieng was named one of Variety's 10 Comics to Watch in 2016. He co-created Ronny Chieng: International Student, which can be viewed on Comedy Central's streaming platform, and more recently appeared in the critically acclaimed Warner Bros. Production, Crazy Rich Asians. Chieng currently stars on Comedy Central's The Daily Show with Trevor Noah as a senior correspondent.
Brendan Schaub: 50 Shades of Brown Tour  – Friday, February 21 | Vogue | 9:30pm
Brendan Schaub is a standup comedian, podcast host, TV personality and former professional UFC fighter. After retiring from MMA in 2015, Schaub has been co-hosting the podcast The Fighter and the Kid alongside fellow comic Bryan Callen. Schaub recently developed his newest hit podcast, the King and the Sting, in collaboration with his good friend and stand-up comic Theo Von. The show skyrocketed to a level of unprecedented popularity by debuting as the number 1 podcast in the world on iTunes its premiere episode. Below the Belt is Schaub's third show, is the number 1 combat podcast in the world, and consistently is in the top 5 iTunes rankings for the sports/comedy category. The Fighter and the Kid podcast eventually led Schaub to fulfill his childhood dream of being a stand-up comic. In 2018 Schaub travelled around the world for his "Stay in Your Lane" tour. Earlier this year, Schaub recorded his first one-hour comedy special, You'd Be Surprised, with Showtime. Brendan is bringing his new tour, 50 Shades of Brown to JFL NorthWest!
Ron Funches – Saturday, February 22 | Vogue | 9:30pm
Comedian, actor and writer, Ron Funches has been featured in many recognizable TV shows and films including HBO's Curb Your Enthusiasm, ABC's Black*ish, Fox's New Girl, and Amazon's Transparent. He has lent his voice to many animated projects including DreamWorks' Trolls, Fox's Bob's Burgers, and Cartoon Network's Adventure Time, and has performed stand-up on many late-night shows including TBS' Conan, NBC's The Tonight Show with Jimmy Fallon, and more. He currently has a one-hour comedy special, Comedy Central's Ron Funches' Giggle Fit, as well as hosts the podcast, Gettin' Better with Ron Funches.
Justin Willman – Thursday, February 13 | Vogue | 7:00pm
Magician and comedian Justin Willman has cemented himself as one of today's most prolific entertainers. His Netflix series, Magic for Humans was one of the most streamed shows on Netflix with clips from the show garnered over 150 million views to date across social media. Willman currently has a residency aptly called The Magic Show at the historic and swanky Roosevelt Hotel in Los Angeles. His debut comedy/magic special Sleight of Mouth premiered on Comedy Central in 2015 to rave reviews. Willman is also a consultant & writer for film/television productions like America's Got Talent, The Goldbergs, and Disney's upcoming feature film Magic Camp.
Kill Tony – Friday, February 21 | Vogue | 7:00pm
Stand-up comedian Tony Hinchcliffe gained popularity with his innovative 2016 one-hour comedy special, One Shot, which follows Tony in one continuous take, and premiered on Netflix. Tony is considered a fresh new evolution to the now immensely popular roasting scene, he has worked as a staff-writer on the past six Comedy Central Roasts, where he has shaped the iconic sets of many members from Jeff Ross to Martha Stewart. Tony hosts his own weekly show and podcast, Kill Tony, which has over a million downloads a month. Tony recently added to his podcasting empire with his interview podcast The Pony Hour, and his hilarious pro-wrestling panel podcast The Store Horseman which he records with his friends Josh Martin, Chris Burns, Matt Edgar and Johnny Skourtis. Hinchcliffe is one of the most widely respected punch up writers for both TV and standup and is highly trusted by some of the best comedians in the world. His dark, free flowing, and truly unapologetic standup comedy style is already well known in the USA, Canada, and Australia, where he tours annually.
The Dollop with Dave Anthony and Gareth Reynolds – Saturday, February 15 | Vogue | 9:30pm
The Dollop is a US history podcast with comedian hosts Dave Anthony and Gareth Reynolds. History buff Dave decided to turn his hobby into a podcast. Each episode he reads one weird and disturbing story from the American past to Gareth, who has never heard the tale. Gareth's hilarious reactions are why The Dollop is in the top 20 downloaded comedy podcasts in the US, Canada, and Australia.
Doughboys Podcast Live – Thursday, February 20 | Vogue | 9:30pm
Doughboys is the cult hit podcast about chain restaurants. Comedians Mike Mitchell and Nick Wiger review fast food/sit-down chains and generally argue about food/everything. Mike Mitchell is a writer, actor, and comedian from Quincy, MA. His credits include Parks and Recreation and IFC's The Birthday Boys. Nick Wiger is a writer, director, and food fanatic, originally from sunny Southern California. His credits include @midnight, Comedy Bang! Bang!, and Funny or Die.
Andrew Santino: Red Rocket Tour – Saturday, February 15 & Sunday, February 16 | Rio | 9:30pm (Saturday) & 7:00pm (Sunday)
Comedian and actor, Andrew Santino, starred in Showtime's I'm Dying Up Here, executively produced by Jim Carrey and directed by Jonathan Levine. He also appeared in Netflix's Game Over, Man, as well as ABC's comedy Mixology. His Showtime hour-long stand up special Home-Field Advantage debuted in 2017 and his Comedy Central Half-Hour stand-up special was released alongside his debut album Say No More on Comedy Central Records. Andrew is the host of the popular podcast Whiskey Ginger. This fall, Andrew will be starring in an FX series alongside Lil' Dicky. Andrew is bringing his new tour, Andrew Santino: The Red Rocket Tour to JFL NorthWest!
Vir Das – Friday, February 21 & Saturday, February 22| Rio | 7:00pm
Vir Das has cemented himself as one of the biggest Bollywood stars in India, and now is one of the fastest rising actor/comedians in America. He is the first Indian comedian to have a stand-up special on Netflix, which resulted in a multi-special deal with the platform. His first special Abroad Understanding was released in 2017 to rave reviews. His second special Losing It premiered in December 2018, garnering a flurry of positive mentions around the globe on social media. Vir Das appeared in ABC's spy dramedy, Whiskey Cavalier, alongside Scott Foley and Lauren Cohan. Fresh off a global stand-up tour encompassing 20 countries on six continents, Das was recently named as one of Variety's "Top 10 Comics to Watch," proving to be one of the next great comedic imports.
Judah Friedlander: Future President – Sunday, February 16 | Rio | 9:30pm
Judah Friedlander is a unique and versatile performer who has won awards and accolades as both a comedic actor and a dramatic actor. He has been in hundreds of television shows and over 40 feature films, most widely recognized for his role on NBC's 30 Rock. His stand-up comedy performance film, which he independently produced, directed, edited, wrote, and performed – America Is the Greatest Country In the United States, won rave reviews, with many critics and fans calling it the best of the year. His Future President stand-up show is American satire at its most creative, incisive, and funny. Judah satirizes American Exceptionalism, the systemic power structures that control America, and how America deals with all of its human rights issues. In this uproariously engaging and unpredictable show, Judah will tell you why he should be the future President of the United States, and will invite you to ask him questions about his Presidential platform. With Judah's amazing and unique crowd work, no two shows are the same.
Bobcat Goldthwait – Saturday, February 15 | Rio | 7:00pm
Bobcat Goldthwait is no stranger to entertainment and is one of the most recognizable comedians in show business today.  His stand-up features hilarious riffs on politics, divorce, and his career as a writer and director of film. His show is a wild ride of fun finding the funny no matter what the situation. Goldthwait continues to follow his passion for writing and directing. His latest film, Call Me Lucky was nominated at Sundance and has received wide critical acclaim.  Bobcat unleashed his one of a kind brand of comedy in his Showtime one hour special entitled You Don't Look the Same Either. He has come a long way since his first film Shakes the Clown in 1991.  Since then Goldthwait has gone to make many more movies including Windy City Heat, Sleeping Dogs Lie, and World's Greatest Dad starring Robin Williams.
DeAnne Smith – Wednesday, February 19 | Rio | 7:00pm
DeAnne Smith, a Canadian Comedy Award winner, has performed at Just for Laughs, JFL42, the Winnipeg Comedy Festival, Melbourne International Comedy Festival, the New Zealand International Comedy Festival, Edinburgh Fringe Festival, and the Iceland Comedy Festival to name a few. She's also been on TV all over the world, including on Last Comic Standing and The Late Late Show in the U.S., as well as in Canada, Australia and the UK. Her video "Straight Men, Step Your Game Up" has over 46 million views. Her half hour special, Gentleman Elf, is available for streaming on Netflix.
Randy Feltface in Modus Operandy – Thursday, February 20 | Rio | 7:00pm
Randy Feltface started doing stand-up comedy in 2005 and has since given birth to seven critically acclaimed solo shows. In 2016 Randy Writes a Novel was nominated for best comedy at The Edinburgh Fringe Festival and went on to a season at the Soho Theatre in London as well as the 2017 Montreal Just For Laughs Festival. The following year, Randy Writes a Novel played an eight week Off-Broadway season at the Clurman Theatre in New York City and was later filmed as a special which aired on ABC TV in Australia. Randy's most recent live special The Book Of Randicus is due for release in 2019 and he was most recently spotted on NBC's Bring The Funny, where he was seen gesticulating wildly in a checked shirt. Randy Feltface brings his new show, Randy Feltface in Modus Operandy to JFL Northwest.
Donnell Rawlings: 2Soon – Thursday, February 13 | Rio | 7:00pm
Donnell Rawlings is currently touring the country performing to sold out audiences with his new show, 2Soon.  He just shot a role in The Jay and Silent Bob Reboot film and can also be seen starring in Kevin Smith's Hollyweed.  Donnell has appeared on The New Negroes for Comedy Central, on Netflix in Historical Roasts with Jeff Ross and is recurring on Its Bruno.  He was on The Joe Rogan Experience Podcast and was featured on TBS's The Last OG with Tracy Morgan.  Donnell hosted his own show as Judge Rawlings on MTV2's Guy Court and was also was a cast member on MTV2's Guy Code. Donnell showed his range and opened up about his life as a new father in the first season of TLC's hit show Project Dad.
Todd Barry – Thursday, February 13 & Friday, February 14 | Biltmore | 7:00pm
Comedian, actor and podcast host, Todd Barry, is widely recognized for his roles in HBO's Flight of the Conchords and the 2009 Oscar winning film, The Wrestler.  Barry is renowned throughout the entertainment industry for his nuanced, measured, and thoroughly original approach to stand-up. Boasting two Comedy Central Presents specials, Todd's resume also includes such hit TV shows as Louie, Delocated, Bored to Death, Tim and Eric, Chappelle's Show, Sex and the City, and even Sesame Street. Todd's albums Medium Energy, Falling Off the Bone, and From Heaven are available from Comedy Central Records, Amazon and iTunes. Barry has released three one-hour stand-up specials including his latest one for Netflix, Spicy Honey.
Big Jay Oakerson – Wednesday, February 19 & Thursday, February 20 | Biltmore | 9:30pm
Big Jay Oakerson has been praised as "Master of the Dirty Joke" by The New York Times and excels at the art of crowd work and storytelling. He co-hosts SiriusXM's The Bonfire with Dan Soder. He has been a standout at comedy and music festivals around the world, including Just For Laughs in Montreal, Toronto and Australia. He's bringing his latest hour to the Biltmore for two nights as part of JFL NorthWest.
Beth Stelling – Thursday, February 20 | Biltmore | 7:00pm
Beth Stelling is a stand-up comedian, writer and actress. You may have seen her latest Netflix special currently streaming as part of The Standups series. She was a writer for I Love You America with Sarah Silverman on Hulu and before that wrote for seasons one and two of Judd Apatow's series Crashing on HBO, as well as Another Period on Comedy Central. After moving to Los Angeles, Beth made her late-night debut on Conan and returned in 2017. She appeared on Comedy Central's @midnight, Chelsea Lately and The Pete Holmes Show. Beth was asked to perform on Jimmy Kimmel Live after Jimmy saw her perform at Upright Citizens Brigade in Los Angeles. She has a Comedy Central half hour special that Vulture named "One of the Best Stand-Up specials of 2015." She guest-starred on season 2 of the Amazon series Red Oaks opposite Jennifer Grey and can be seen in Comedy Central's Corporate and The High Court.
Chris Redd – Saturday, February 15 | Biltmore | 9:30pm
Emmy-award winning stand-up, actor, writer and rapper, Chris Redd joined Saturday Night Live for its 43rd season. He is currently known for his role as Hunter the Hungry in the movie Popstar: Stop Never Stopping and his main role in the Netflix series Disjointed. In 2017, Redd debuted his own half-hour episode of Comedy Central Presents and in 2019 released his debut stand-up album, But Here We Are. Featured as a 2016 New Face at the Just For Laughs Festival in Montreal, Redd has since landed roles on NBC's Will & Grace, Netflix's Love, Comedy Central's Detroiters and more.
Melissa Villaseñor – Thursday, February 13, Friday, February 14 & Saturday, February 15 | Yuk Yuks | 8:00pm (Thursday), 8:00pm & 10:30pm (Friday) 7:00pm & 9:30pm (Saturday)
Actress, stand-up comedian and impressionist, Melissa Villaseñor is most widely recognized as a cast member of NBC's Saturday Night Live. In 2010, she was selected as one of the prestigious New Faces during the 2010 Just For Laughs Festival in Montreal. She later rose to national fame as a semi-finalist on the sixth season of America's Got Talent, and has since done voice work on shows including Adventure Time, Family Guy and more. Recently, Villasenor was featured in HBO's Crashing, and Netflix's Comedians In Cars Getting Coffee.
Dulcé Sloan – Friday, February 21 & Saturday, February 22 | Yuk Yuks | 7:00 & 9:30pm (Friday & Saturday)
Dulcé Sloan is one of the sharpest, fastest rising voices in comedy. She was honoured as the 2016 NBC Stand Up Showcase Winner and as a New Face at The Montreal Just For Laughs Festival. Dulcé has been a correspondent on The Daily Show with Trevor Noah since 2017. Her segments, including "New York Fashion Week: Where Cultural Appropriation Never Goes Out of Style" and "Dumb Solutions to Policing Problems" have garnered millions of views. Dulcé's half hour Comedy Central Presents stand-up special recently premiered on Comedy Central. She was also just added to the cast of the upcoming animated FOX series The Great North, joining an ensemble of comedy heavyweights including Jenny Slate, Nick Offerman, Megan Mullally, and Paul Rust. The series, from the creators of FOX's hit animated show Bob's Burgers, will premiere in 2020.
Esther Povitsky – Saturday, February 22 | Biltmore | 7:00pm
Esther Povitsky is co-creator and star of Hulu and Freeform's show Alone Together, and had a recurring role on the CW's Crazy Ex-Girlfriend.  Esther was named one of Variety's "10 Comics to Watch" in 2017 at Montreal's Just For Laughs Festival, where she was previously named a New Face in 2013. She has been seen on Brooklyn Nine-Nine, Workaholics, Key & Peele, Parks and Recreation and more. Povitsky is also the host of the beauty centric podcast, Glowing Up. She currently stars on Hulu's Dollface.
Preacher Lawson – Wednesday, February 19 | Biltmore | 7:00pm
Comedian Preacher Lawson got his comedy start at 16, when he started writing jokes. In 2015, he won the title of "Funniest Comedian In Florida", and later went on to winning the Seattle International Comedy Competition. He has since made his television debut on NBC's Last Call with Carson Daly, followed by an appearance on Comedy Dynamics' Coming to the Stage. In 2017, Lawson made a splash on NBC's America's Got Talent as one of the final ten contestants. He can currently be seen on America's Got Talent: The Champions where he was a top 5 finalist on NBC's highest-rated season to date.
Nemr – Friday, February 21 | Biltmore | 7:00pm
Nemr is a Lebanese/American stand-up comedian who is credited with establishing and pioneering the stand-up comedy scene throughout the Middle East where he performs in English. As an accomplished stand-up comic with seven full feature shows, Nemr's latest tour sold out across the globe from every major city in the U.S. to London and across the Middle East. His international tour became the first global comedy event to successfully stretch from the US to the Middle East, with crowds of up to 5,000 people at every show. That global event was captured in a brand-new comedy special, No Bombing in Beirut, which was filmed in both Lebanon and Los Angeles, and aired on Showtime in America, and CraveTV and the Movie Network across Canada.  On the heels of this hugely successful world tour, Nemr is coming with a brand-new show, bigger and better than ever.
Sam Morril – Sunday, February 16 I Biltmore I 8:30pm 
Stand-up comedian, Sam Morril, was named one of Comedy Central's Comics to Watch in 2011 after winning the Laughing Skull Comedy Festival in Atlanta. Since then, he has released his first Comedy Central Half-Hour Special, and his debut album Class Act on Comedy Central records reached #1 on iTunes Comedy. Morril has appeared on Fox News' Red Eye, and has appeared on Comedy Central's Adam Devine's House Party, @Midnight, Inside Amy Schumer,NBC's Last Comic Standing and America's Got Talent.
Moses Storm – Monday, February 17 | Biltmore | 7:00pm
Comedian and actor, Moses Storm, can be seen on the NBC comedy Sunnyside, Showtime's I'm Dying Up Here, Netflix's Arrested Development, and NBC's This Is Us. His film credits include the 2015 high-concept Universal horror film Unfriended, the Adam Sandler Netflix film Father of the Year. He hosts Conan O'Brien's live variety show 'Team Coco's Up & Up' at the Dynasty Typewriter Theater in LA, and joined Conan for his first multi city live tour in 8 years in late 2018. In 2015, he had the prestigious honor of being chosen as a New Face at the Just for Laughs comedy festival in Montreal.
Guy Branum – Saturday, February 15 | Biltmore | 7:00pm
Guy Branum created and hosted truTV's Talk Show The Game Show, a hilarious mashup of two beloved television formats that pits comedians and celebrities against each other for the title of "Best Guest of the Night." His recently published book My Life As A Goddess is a collection of side-splitting and illuminating essays and recently made NPR's 2018 Good Reads List and Entertainment Weekly's Must List. You may also know him from Totally Biased with W. Kamau Bell, Chelsea Lately and in the feature film No Strings Attached. Guy has also appeared on @Midnight, The Nightly Show with Larry Wilmore, The Meltdown with Jonah and Kumail, Road to Roast and Debate Wars. As a TV writer, Guy spent three seasons writing for Hulu's The Mindy Project and was a producer during the show's last season. Other TV writing credits include A League of Their Own from Amazon, Punk'd and Awkward on MTV, Another Period on Comedy Central, Billy on the Street on truTV and Fashion Police on E! His pop culture roundtable podcast Pop Rocket was named one of the best new podcasts of 2015 by iTunes, and his debut comedy album, Effable, was #1 on iTunes and Billboard charts.
Dexter Guff – Sunday, February 16 | Biltmore | 6:00pm
Does your life suck? Is your bank account less than zero? Do your kids hate you? Has your boss called you Sharon for years but your name is actually David? Do you wish you could wear a lanyard at a conference like other successful people? Then you need to attend Dexter Guff's Success Symposium & Soul Summit Seminar. Based on the hit podcast Dexter Guff Is Smarter Than You and performed by comedian Peter Oldring (CBC's This Is That), Dexter Guff is an under qualified, over confident "self-help guru" and "lifestyle entrepreneur". In just one-night Dex will help you: unlock your potential, invent new kinds of money, inspire you to start 7 new businesses, and allow you to fall back in love with yourself.  By attending DG's SSSSS, your life will never be the same. (Come hungry, because 'Thought Dogs' will be served.)
Off Book: The Improvised Musical Podcast with Jessica McKenna and Zach Reino – Saturday, February 22 | Biltmore | 9:30pm
It takes years for a Broadway musical to hit the stage, but on Off Book: The Improvised Musical, you get a brand-new original musical every week! Each episode, hosts Jessica McKenna and Zach Reino, (plus a special guest!) create a new musical on the spot. Come see the hit podcast live at JFLNW!
Whiskey Ginger – Sunday, February 16 | 3:00pm | Vancity Theatre
Comedian Andrew Santino interviews friends in and out of the entertainment industry as they reflect on deviant stories of their past; while sipping whiskey.
The Todd Barry Podcast – Friday, February 15 | 8:00pm| Vancity Theatre
Highly regarded and amazing comedian Todd Barry talks to friends – and maybe people he doesn't know – about their careers, travel, food, and probably other things that come up in the heat of the moment.
SiriusXM Top Comic Showcases with Headliner Adam Christie – Wednesday, February 19 & Thursday, February 20 | Yuk Yuks | 8:00pm
SiriusXM's Top Comic scours the country each year, searching for the funniest comedians in Canada – it's a tough job but someone has to do it. Check out this year's winner, runners-up and past year's alumni! Plus, it's all hosted by Ben Miner, comedian and host of SiriusXM's JFL Canada (ch. 168). This year's showcases will be headlined by the 2019 SiriusXM Top Comic winner, Adam Christie. Award-winning stand-up comedian, television writer, and actor, Adam Christie, has worked on many acclaimed shows including Schitt's Creek and Baroness Von Sketch Show. Last month Adam won Canada's biggest comedy competition, Sirius XM's Top Comic, where he took home the prize of $25,000 and appearances at every Just For Laughs festival around the world. This special show will also feature performances by Jess Salomon and Ola Dada, with guests Kyle Bottom and Andrea Jin.
Yellow Fever featuring Headliner Sheng Wang – Thursday, February 13 | Biltmore | 9:30pm
Yellow Fever, produced by local Vancouver comedians Matty Vu, Ronald Dario and Tin Lorica is a showcase of Asian comedians from different backgrounds that uplifts Asian voices so they can share their unique personalities and experiences, because ethnicity isn't a punchline. Closing the JFL NorthWest edition of Yellow Fever will be headliner Sheng Wang! Sheng Wang is a comedian, actor and writer who was most recently featured stand-up on HBO's 2 Dope Queens special – The Wall Street Journal's review references his set amongst a handful of highlights. Sheng also writes for the ABC show Fresh Off the Boat.
The Alt Show with Andy Kindler – Thursday, February 20, Friday, February 21 & Saturday, February 22 | Yuk Yuks | 10:30pm (Thursday) & 11:30pm (Friday & Saturday)
Andy Kindler has appeared on Fox's hit animation, Bob's Burgers, Showtime's I'm Dying Up Here, Comedy Central'sTosh. O and is a regular on the critically-praised web series, But I'm Chris Jericho (for which he is nominated as Best Supporting Actor by L.A. Webfest 2018). Andy was the host of Season 4 and 5 of Hulu's standup series, Coming to the Stage as well as a series judge on the seventh season of NBC's Last Comic Standing, the star of two half-hour Comedy Central Presents specials and was a frequent guest and correspondent on The Late Show with David Letterman with over 40 appearances. He has previously recurred on Everybody Loves Raymond, Disney's Wizards of Waverly Place, and IFC's Maron.  Every year Andy delivers his infamous State of the Industry Address each year at the Just for Laughs Festival in Montreal.  Kindler hosts the popular "Alt Show" for three nights of alternative comedy anarchy. Off-the-wall and totally unpredictable, audiences won't know what to expect. The only guarantee is that Andy will bring the house down with an all-star lineup of alt-comedy favourites.
Calling all comedy film lovers!
Back by popular demand, Comedy Short Shorts and World-Wide Shorts are in search of the best short comedy films, from B.C. and beyond! All screenings will take place on Saturday, February 16 at Vancity Theatre.
Comedy Short Shorts
Sometimes the best things can be found in our own backyard! The Comedy Short Shorts showcase will feature the top comedic short films from the Pacific Northwest, as we shed a spotlight on our homegrown filmmakers. Films will be voted on by a jury of industry judges, with the first-place winner taking home a $1000 CAD and package from our sponsors. They'll then go head-to-head with the "World Wide Shorts" winner for the grand prize: a coveted screening slot at the internationally renowned Just For Laughs Festival in Montreal this upcoming July.
World Wide Shorts
You know what they say – the world is a funny place! With submissions coming in from across the globe, this showcase is composed of some of the world's greatest comedic shorts. Films will be voted on by a jury of industry judges, with the first-place winner taking home a $1000 CAD cash prize and package from our sponsors. They'll then go head-to-head with the "Comedy Short Shorts" winner for the grand prize: a coveted screening slot at the internationally renowned Just For Laughs Festival in Montreal this upcoming July.
Details on the return of the JFL NorthWest Block Party, more 
Live Podcasts, In Conversations, and additional Artists added to this year's lineup 
will be announced in January!
JFL NorthWest is proud to welcome its partners SiriusXM, The Government of British Columbia through the Tourism Events Program, Tourism Vancouver, BCLC, Downtown Vancouver BIA, Evo Car Share, City of Vancouver and The Georgia Straight to its 2020 event.
FESTIVAL TICKET DETAILS:
Pre-sale starts on Tuesday, December 3 at 10:00am PST
General on sale starts on Friday, December 6 at 10:00am PST.
All tickets and passes for JFL NorthWest can be purchased at JFLNorthWest.com
ABOUT JFL NORTHWEST
In 2016, NorthWest ComedyFest and Just For Laughs joined forces to present JFL NorthWest, Vancouver's Just For Laughs festival, a blend of the best in stand-up, sketch, and improv. The 2020 Festival will be a winter highlight, taking place February 13– 25, 2020 at multiple venues throughout Vancouver.  Founded in 1983, the Just For Laughs Group's growth is concentrated on three major focal points: festivals (in Montreal, Toronto, Vancouver and Sydney, Australia); television production and stand-up specials (most notably Gags, seen in 150 countries and on 100 airlines); and live shows (Canadian tour dates for Jerry Seinfeld, Trevor Noah, Kevin Hart, Jim Gaffigan, Bill Burr, Sebastian Maniscalco, John Mulaney, Jimmy Carr, Danny Bhoy, Amy Schumer, North American dates for John Cleese & Eric Idle, to name a few). The Montreal Just For Laughs Festival, which celebrated its 37th edition in 2019, is the world's largest and most prestigious comedy event, welcoming more than 2 million people each summer.
Media release provided by Charlene Coy, C2C Communications.
[wdi_feed id="2″]