JFL NorthWest, Vancouver's Just For Laughs Festival promises to warm up a wintery Vancouver by delivering hearty laughs from February 14 – 23, 2019.
Fred Armisen 
Dave Attell
Steve-O
 SuperMega Live 
+
Second show just added for
Girls Gotta Eat Podcast!
Fred Armisen: Comedy for Musicians but Everyone is Welcome – Saturday, February 16 | Vogue | 9:30 pm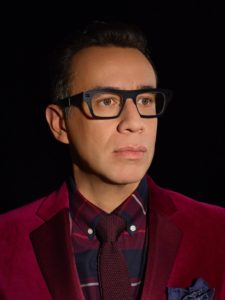 Fred Armisen is an actor, comedian, voice artist, screenwriter, producer, singer and musician best recognized as a cast member on NBC's Saturday Night Live from 2002 through 2013, which won him a Peabody Award. As co-creator and co-star of IFC's famed sketch comedy series Portlandia, Armisen was nominated for an Emmy Award in 2012, 2013 and 2014. Armisen's film career features many small but memorable roles, including characters in Anchorman: The Legend of Ron Burgundy, Eurotrip, Tenacious D in the Pick of Destiny and many more.
Dave Attell – Thursday, February 14 | Vogue | 9:30 pm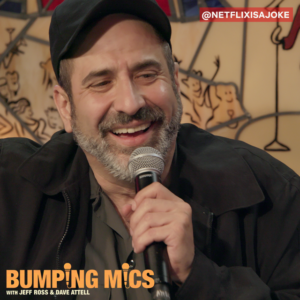 Dave Attell is an actor, writer, and stand-up comedian, most widely recognized from his current Bumping Mics tour with fellow comic Jeff Ross, which was filmed as a three-part docuseries for Netflix, released in late 2018. He's also the host of Comedy Central's Insomniac with Dave Attell, which has earned him a notable cult following. After breaking out on CBS' The Late Show with David Letterman in 1993, Attell has since worked as a writer on NBC's Saturday Night Live, as well as been featured on several HBO comedy specials, his first in 2008 titled Captain Miserable. Attell is praised for his Comedy Central stand up series Dave Attell's Comedy Underground, as well as his one-hour special Road Work, now streaming on Netflix. With roles in many comedy films, including Universal Pictures' Funny People and Trainwreck, Dave Attell has also appeared in the HBO series Crashing.
Steve-O: The Bucket List – Sunday, February 17 | Vogue | 9:30 pm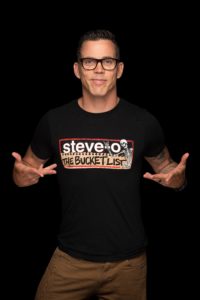 Steve-O, (a.k.a. Stephen Glover) was willing to do whatever it took to become famous, so he began to pitch his ridiculous home videos to various film producers. Eventually, his videos made it into the hands of Jackass creator, director and producer, Jeff Tremaine, who was working with the infamous Johnny Knoxville to create a stunt-based reality show, MTV's Jackass. The rest is history. As a New York Times bestselling author for his memoir Professional Idiot, Steve-O has established himself as a force in the world of stand up. His first hour special, Guilty as Charged aired on Showtime to rave reviews. Steve-O is now performing on his Bucket List Tour, a multi-media comedy experience that includes screening footage of some of his most elusive and outlandish stunts.
SuperMega Live podcast – Thursday, February 14 | Biltmore | 9:00 pm
SuperMega is Matt Watson and Ryan Magee making a weekly podcast, sketch comedy videos, music videos, plays, and just whatever else weird garbage comes out of their heads; but this time they are taking it to the stage! Join Matt and Ryan as they bring their channel to life with everything from video games, mail openings, and maybe an unseen video or two.
*Parental advisory: Show may contain adult langue and themes.
Due to popular demand, a 2nd show has been added!
Girls Gotta Eat – Friday, February 15| 7:00 pm at the Biltmore + 2nd show added on Saturday February 16 at 7:00 pm at the Fox Cabaret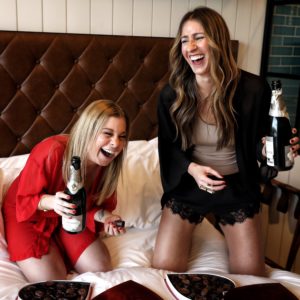 Girls Gotta Eat Podcast is coming in hot for a live show where Ashley, Rayna, and special guests will answer all those burning questions about sex, dating, and relationships in a one-of-a-kind, interactive experience. No one leaves without a fresh outlook on dating and at least one new ab from laughing. Girls Gotta Eat Podcast is an uncensored podcast from Ashley Hesseltine and Rayna Greenberg (the ladies behind Instagram sensations @BrosBeingBasic and OneHungryJew) who dive into all topics, including; why do guys just want to f*ck you once then watch your Instagram stories until the end of time? How do you get over a breakup when you feel like you're gonna die? When should you give it up? My boyfriend takes morning baths: IS THIS WEIRD? These are all questions answered on Girls Gotta Eat, a top comedy podcast on iTunes, with thousands of listeners, and live shows selling out across the US.
Tickets on sale Friday at 10:00 am
JFL NorthWest runs from February 14-23, 2019 in Vancouver
For Festival Tickets, go to:  JFLNorthWest.com
Save the Date: Next Tuesday, January 15, the festival will be announcing the 2019 programming for the Vancouver Just For Laughs Film Festival!
JFL NorthWest is proud to welcome its partners Sirius XM, The Government of British Columbia through the Tourism Events Program, Tourism Vancouver, Tim Hortons, Bomber Brewing, Donnelly Group, Campari, Downtown Vancouver BIA, Evo Car Share, Civic Theatres and the Georgia Straight to its 2019 event.
Join us on social media #JFLNW2019
Facebook:  www.facebook.com/JFLNW
Twitter: @JFLNorthWest
Instagram: @jflnorthwest
Media release and images provided by Charlene Coy, C2C Communications. Feature image photo credit: Fred Armisen photo by Lance Bangs.