John Luther Adams' Grammy & Pulitzer Prize-Winning 'Become Ocean' Headlines Vancouver Symphony Orchestra's 2019 New Music Festival
From the "the loveliest apocalypse in musical history" to a meditation on birdsong, the VSO's 6th Annual New Music Festival explores the state of our world today during four days of musical discovery.
It all begins January 16th with a collaboration with Early Music Vancouver who present Grammy-nominated New York Polyphony a cappella vocal quartet in Missa Charles Darwin by Gregory Brown (brother of famed "Da Vinci Code" author Dan Brown).
Vancouver's own Standing Wave is the featured ensemble on January 17th in a program of largely Canadian works for chamber ensemble at Christ Church Cathedral.
The VSO is featured January 18th and 19th in a pair of programs that present masterpieces by the late Claude Vivier (perhaps Canada's most appreciated composer on the international stage) and American John Luther Adams' Grammy and Pulitzer Prize-winning Become Ocean.
The VSO also presents the world premiere VSO-commissions by two brilliant Canadian female composers: the Award-winning, sonically dynamic Nicole Lizée and the ornithologically-inspired zoomusicologist, Emily Doolittle.
Nicole Lizée's new Percussion Concerto pushes VSO Principal Percussionist Vern Griffiths to his max, keeping perfectly in sync with a mind-blowing video mashup that reaches it's climax with a sample from Scanners.
As a zoomusicologist and composer, Emily Doolittle's new work is inspired by the song of the Bobolink, which, when slowed down and transcribed for orchestra, is quite unlike any music that would be familiar to humans.
"I am very excited for my first Vancouver New Music Festival. Creating a new music for symphony is a fantastic experience and something I always look forward to. We have some wonderful composers represented this year. John Luther Adams's Become Ocean is going to be one of the iconic works of the 21st Century. Nicole  Lizée is so imaginative and effective in how she blends the orchestra with technology. Really, this is a week you can't afford to miss," said VSO Maestro Otto Tausk.
"The VSO's New Music Festival is becoming a place where new-music enthusiasts, recent converts, and the simply curious can come together to meet, listen, talk and discover. We have a growing community of people who like to explore art, music, and ideas in general. It all makes for one of my favourite weeks of the year," said Jocelyn Morlock, Composer-In-Residence with the VSO.
Concertgoers will also look forward to pre-concert talks on January 18 & 19, that explore the ideas behind the music with musicians, philosophers, and an ornithologist, as well as an after-party in the Orpheum lobby, featuring Vancouver DJ Micheal Red.
Concert Dates
Jan 16, Christ Church Cathedral  |  Early Music Vancouver presents New Music for Old Instruments: Thomas Tallis and Missa Charles Darwin by New York Polyphony
Jan 17, Christ Church Cathedral  |  Standing Wave presents Deep Groove: The Music of Morlock, Mayo, Miller, Mackey, Bjarnadottir, and Goddard
Jan 18, The Orpheum  |  VSO plays Nicole Lizee & Vivier: Lonely Child
Jan 19, The Orpheum | VSO plays John Luther Adams: Become Ocean
Ticket Information
Festival Pass: Early Bird $54 reg/$20 student | After Jan 8: $62 reg/$24 student (includes Jan 17-19 & 25% off Jan 16)
Single Tickets: Jan 16: $18-$36 | Jan 17-19: $28 reg/$12 student
For more information on new composers, new venues, pre-concert talks, post-concert lounges, and more artistic collaborations, bookmark the VSO New Music Festival link and stay tuned!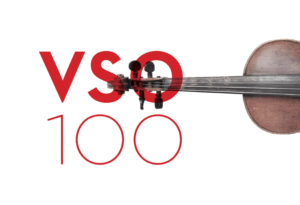 About the Vancouver Symphony Orchestra
Founded in 1919, the Vancouver Symphony Orchestra is one of Canada's most active and successful performing arts institutions; the largest performing arts organization west of Ontario and the third largest symphony orchestra in the country.
The VSO performs to an annual audience of over 250,000 people and features more than 50 celebrated guest artists each season. Over 170 concerts are performed annually by the VSO in the historic Orpheum Theatre and numerous additional venues throughout the Lower Mainland. 2018/2019 marks the organization's 100th season
Media release and image provided by Sarah Yu for Vancouver Symphony Orchestra.