The Vancouver Symphony Orchestra is pleased to present guitarist Pablo Sáinz Villegas in Rodrigo's Guitar Concerto on March 28, at the Bell Performing Arts Centre in Surrey and March 30 at the Orpheum Theatre in downtown Vancouver.
Hailed as "the soul of the guitar," Spanish guitarist Pablo Sáinz Villegas has become known as the great guitarist of his generation. He will play the most famous and beloved classical work for guitar, Rodrigo's rich and evocative Concierto de Aranjuez.
In 2016, Villegas shared a stage with world renowned Spanish opera singer Plácido Domingo and was eventually invited to record an album with the noted tenor.
Plácido Domingo hailed him as "the master of the guitar" from the beginning of their multiple collaborations together. They most recently released Volver, a duo album with Sony Classical and their performances have taken place in unique stages around the world such as the Santiago Bernabeu Stadium in Madrid to an audience of over 85,000 people, at the Hollywood Bowl in Los Angeles and on a floating stage on the Amazon River televised internationally for millions.
Music Director Emerita of the Victoria Symphony and former VSO Associate Conductor Tania Miller makes her welcome return, conducting Mozart's brilliant "Haffner" Symphony and Schumann's uplifting romantic Symphony No. 2.
Program
Mozart Symphony No. 35 in D Major, Haffner
Rodrigo Concierto de Aranjuez
Schumann Symphony No. 2 in C Major
The Surrey Nights Series is endowed by a generous gift from Werner and Helga Höing .
About Pablo Sáinz Villegas
Praised as "the soul of the Spanish guitar", Pablo Sáinz Villegas has become a worldwide sensation known as this generation's great guitarist. With his "virtuosic playing characterized by irresistible exuberance" as described by The New York Times.
He is known for his passionate, emotive and open-hearted playing, whether he is performing at intimate recital halls, or playing with beloved tenor, Plácido Domingo, to an audience of over 85,000 at Santiago Bernabéu Stadium in Madrid. With the prestigious tenor, he recently recorded his new duo album that will be released on Fall 2018 under Sony Classical label.
The list of some of the world's most prestigious stages that he has performed includes Carnegie Hall in New York City, Philharmonie in Berlín and Concertgebouw in Amsterdam. Regularly he inspires new invitations and re-engagement to perform in different festivals and with different symphonic and philharmonic orchestras, including Orquesta Nacional de España and the Philharmonics of Israel, Bergen and Denmark. In the American continent, he has performed amongst others with Symphonic Orchestras of New York, Pittsburgh, Cincinnati, Perú, Colombia y Panamá.
Sáinz Villegas thrives over a continuous search of innovative ways to inspire diverse communities of society since he considers that "music is the best language for communication because it is something intangible and ethereal". In the last decade, he has been able to reach, through his social project, more than 32.000 children and youth audiences in different regions of Spain, México and United States.
Born in Spain, the country in which his musical instrument has deep roots. During his career, he has achieved more than 30 international awards. Sáinz Villegas currently lives in New York and it is the official Tourism Ambassador of La Rioja, his homeland.
About Tania Miller
Tania Miller is the Music Director Emerita of the Victoria Symphony and former VSO Associate Conductor Tania Miller. As the driving force behind new growth, innovation and quality for the Victoria Symphony, she gained a national reputation as a highly effective advocate and communicator for the arts. As curator, Miller distinguished herself as a visionary leader and innovator.
Recipient of the 2017 Friends of Canadian Music award from the Canadian League of Composers and Canadian Music Centre for her acclaimed commitment to contemporary music in Canada, Tania Miller has been a story about the impact of commitment and dedication to an orchestra and to the future of orchestral music through creative innovation and vision.
In 2015, Miller received an honorary Doctor of Laws degree from Royal Roads University in recognition of her exemplary work as a leader and for her extraordinary artistic achievements in the community. In addition, she was a recipient of the 2016 Paul Harris Award from the Rotary Foundation for distinguished musical excellence and leadership. Canada's Royal Conservatory of Music bestowed her with an Honorary Diploma in 2015 for her impact on music in Canada.
Maestra Miller's early passion was opera; she conducted numerous productions for Michigan Opera Works in Ann Arbor (where she served as Artistic Director) and Opera McGill in Montreal. She obtained her doctoral and master's degrees in conducting from the University of Michigan.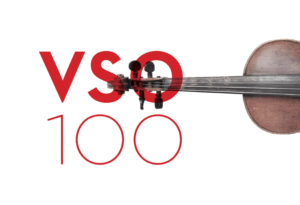 About the Vancouver Symphony Orchestra
Founded in 1919, the Vancouver Symphony Orchestra is one of Canada's most active and successful performing arts institutions; the largest performing arts organization west of Ontario and the third largest symphony orchestra in the country.
The VSO performs to an annual audience of over 250,000 people and features more than 50 celebrated guest artists each season. Over 170 concerts are performed annually by the VSO in the historic Orpheum Theatre and numerous additional venues throughout the Lower Mainland. 2018/2019 marks the organization's 100th season.
Media release and image provided by Sarah Yu, Vancouver Symphony Orchestra.
[wdi_feed id="2″]