The Believers Are But Brothers
"Full of dark poetry and sheer analytical power" The Scotsman ★★★★
"A window into the frightening virtual world" Time Out ★★★★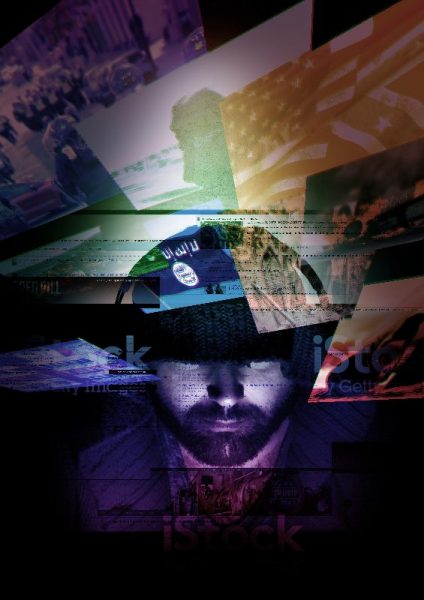 An electronic maze of fantasists, meme culture, 4chan, the alt-right and ISIS; we live in a time where old orders are collapsing: from the postcolonial nation states of the Middle East to the EU and the American election. Through it all, tech savvy and extremist groups rip up political certainties. Amidst this, a generation of young men find themselves burning with resentment, without the money, power and sex they think they deserve – and this crisis of masculinity leads them on a journey into an online world of radicalism and hate.
In this bold one-man multi-media show, writer and theatre-maker Javaad Alipoor explores the smoke and mirrors world of online extremism, anonymity and hate speech – and weaves together their stories. The Believers are But Brothers is an urgent political riff on young men and the internet, weaving together the story of masculinity, fantasy, violence and reality.
The Believers Are But Brothers is the 2017 Scotsman Fringe First Award winner, is 2018 Stage Award nominated, and Total Theatre Award Nominated (Experimentation & Innovation). Manchester-based, Alipoor is Resident Associate Director at Sheffield Theatres and an Associate Director of Theatre in the Mill. His work comes from discussions and workshops with communities that don't usually engage with mainstream theatre. The show is co-directed by Kirsty Housley (The Encounter, Complicite;  Myth, The RSC).
Wednesday, January 29 to Saturday, February 1 | 8pm
Shadbolt Centre for the Arts, Studio Theatre Reserved
6450 Deer Lake Avenue, Burnaby (free parking)
Tickets: Adult $36 / Wednesday (opening night special) & Students (18 and under) $15
https://tickets.shadboltcentre.com/ | 604-205-3000
Subscription pricing available by calling the Box Office @ 604-205-3000
Show Length: 60 minutes
Suggested Audience: Parental Guidance
Warnings: Coarse language, smoke or fog
Media release and image provided by Gwen Kallio, Sisu Productions
[wdi_feed id="2″]