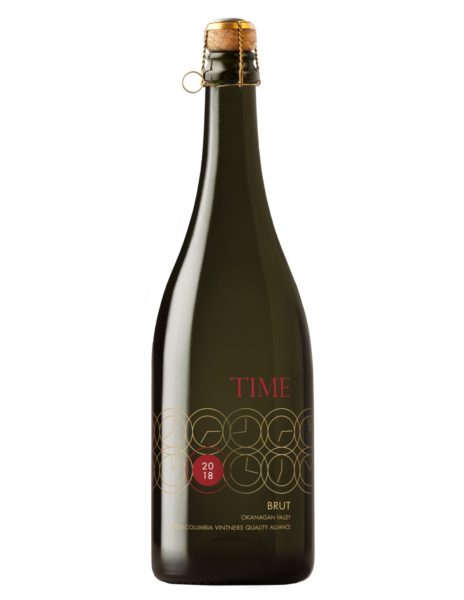 2018 Brut
TIME
Penticton, BC
$34.99
A classic blend of Pinot Noir and Chardonnay from vineyards in Oliver (Phantom Creek) and Kelowna (Kuipers).  This wine has a beautiful delicate copper hue and medium-light intensity.  The nose greets you with delicate notes of stone fruit, citrus, brioche, and toast.  Good balance with a creamy texture and mouth-filling mousse.  The flavours follow the nose and end with a medium-long finish.  The wine was fermented in neutral oak barrels with lees stirring for added complexity.  TIME to celebrate!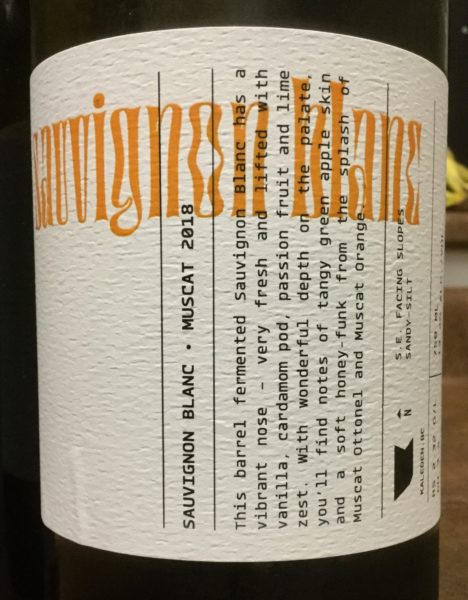 2018 Sauvignon Blanc
Plot Wines
Kaleden, BC
$24.00
This is a new wine to hit the market.  Plot Wines does not have a winery yet, but you can contact Aspire Wine Agency to get a list of where they are sold.  Plot claims to produce small lot (Only 100 cases of this introductory wine) minimal intervention wines.  Look for them to offer an increasing line-up with each vintage.  A small addition of two aromatic grapes – Muscat Ottonel and Orange Muscat gives this wine a certain 'je ne sais quoi'.  Pale lemon yellow in colour with medium-light intensity.  The nose displays inviting aromas of orange blossom, lime, and delicate sweet spice notes.  Good balance.  Big fruit on the palate – citrus, green apple and honey followed by a medium-plus finish.  This is not your everyday Sauvignon Blanc and is certainly worth a try.
2014 Syrah
Bordertown
Osoyoos, BC
$30.00
Garnet red with dark intensity.  Blackberry, smoky meat, cocoa, black pepper and earth on the nose.  Good balance.  Pleasing fruit on the palate followed by a slightly warm, medium-plus finish.

2014 Corbiéres
Gerard Bertrand
Languedoc, France
$19.99
A GSM Rhone blend of Grenache, Syrah and Mouvédre from the Languedoc region of southern France.  Garnet red with medium-deep intensity.  Plum, cherry, raspberry, vanilla, spice and dried herd on the nose.  Good balance.  The bright red fruit carries on to the palate followed by a medium-pus finish.  Very good now and will continue to improve for five to eight years.

2016 Grand Cuvee
Chateau la Besage
Bergerac, France
$20.99
A blend of Merlot and Cabernet Sauvignon. Garnet red with deep intensity.  The nose is layered with plum, dark fruit, earth, cocoa, and spice.  Good balance, medium body, and smooth ripe tannins.  The flavours mirror the nose followed by a medium-plus finish.  Good now, but much better with some cellar time.  Give it another 8 to 10 years.
[wdi_feed id="2″]