Happy Chinese New Year From Faubourg!
Happy Chinese New Year! 恭贺新禧! The Faubourg team wishes you all the best for this new year of the Rat!
The Rat is the first zodiac sign in the Chinese zodiac cycle. The year of the Rat starts on January 25th, 2020 until February 11th, 2021.
According to the myth, the Jade Emperor said the order of the zodiac animals would be decided by the order in which they arrived. The quick-witted rat asked the diligent ox to take him on a ride to cross the river and jumped down before the ox crossed the finish line, so the rat won the race and became the first of the zodiac animals.
Chinese New Year Cake

Chinese New Year Cake 7″ – $45
Mixed Berry Mousse
Lemon Cheesecake
Feuilletine Crunch
Sable Breton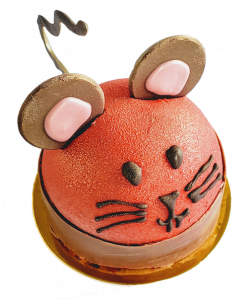 Individual Size – $6.95   
Black Sesame Mousse
Salted Caramel
Vanilla Jaconde Cake
The Chinese New Year cake will be available in our stores from January 22nd to 26th. From January 27th to 31st, you can order the cake in store or at catering@

null

faubourg.com.
The individual size pastry will be available in store from January 22nd to 31st.
Want to win a free Chinese New Year Pastry?
SHARE YOUR STORY!
Chinese people traditionally used Chinese zodiac signs for marriage and romantic relationships compatibility.
Do you know your Chinese zodiac sign? Check out your compatibility with the Rat. Everyone born in 2020, 2008, 1996, 1984, 1972, 1960, 1948 etc. has the Rat as their zodiac sign.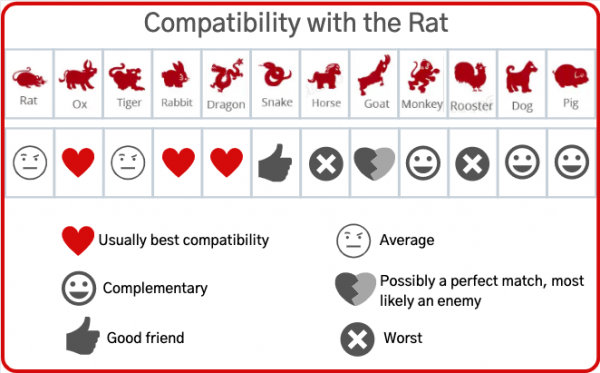 How to participate
Are you or your partner/ parents/ children/ friends/ relatives a Rat? Is this table reflecting one of your relationships or showing the opposite?
 – bonus points if you also share a picture! –
You have until January 24th, 11:59PM.
The best story will be rewarded with one Chinese New Year cake on
January 25th
! We are looking forward to reading your stories
.
Wishing you a wonderful Chinese New Year! 恭贺新禧!
Media release and image provided by Faubourg.
[wdi_feed id="2″]