Happy Macaron Month From Faubourg!
March 20th is Macaron Day! For this occasion, we are delighted to be organizing an upcoming Macaron class on Tuesday, April 7th.
Upcoming Macaron class
Our next macaron class will be happening on Tuesday, April 7th 2020 from 10am to 2pm at our Kerrisdale location! Our Head Pastry Chef, Ricardo Rosas, will be teaching and leading the class.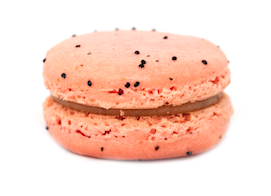 The class includes a breakfast, macaron lecture, lunch and of course the baking of your own macarons with our Head Pastry Chef.
For $150 per person, you will go home with:
– Macarons you baked
– A box of 9 Faubourg macarons
– A kit to make a batch of macarons back home
– An amazing experience & fun!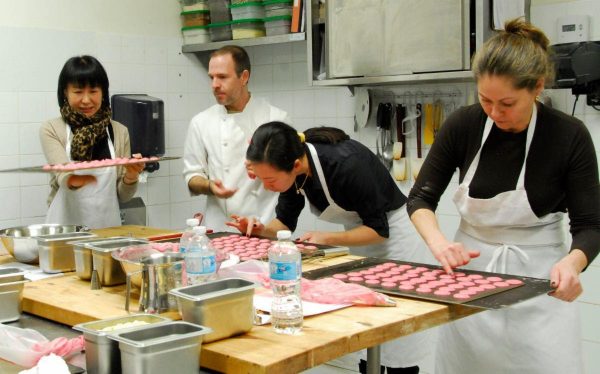 RSVP Now!
New LOYALTY PROGRAM from MARCH 10, 2020!
With our new loyalty program starting tomorrow, March 10, collect points and redeem them on anything you feel like! Also, our new Faubourg app that will be available from April 2020 makes it easy.
– Collect points on every $ spent on your drink order (except bottled drinks)
– Valid in both Faubourg locations
– Redeem your points on ANYTHING in store
GET 10% OFF ON YOUR NEXT PURCHASE AFTER JOINING OUR LOYALTY PROGRAM (VALID 7 DAYS)
Ricardo Rosas is Faubourg's Head Pastry Chef since 2012.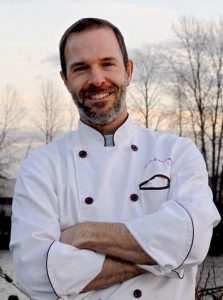 "I am originally from North Vancouver and I discovered my love for pastry when I was very young, baking with my mother and grandmother. I graduated from the Pacific Institute of Culinary Arts. I first worked as the Assistant Pastry Chef at DB Bistro Moderne before joining Faubourg as the Head Pastry Chef. At Faubourg, I am able to bake with natural and quality ingredients leading to authentic homemade products that I am proud of."
Macaron being this month's highlight, could you please tell us more regarding its tradition and history?
"The Macaron cookie was born in Italy, introduced by the chef of Catherine de Medicis in 1533 at the time of her marriage.
First, a macaron was a single almond cookie, crunchy on the outside and soft on the inside. In the 1830s, macaron shelves were assembled two by two, topped with jam, spices or liquors. It is only in the 1890's, that the macaron became a "double-decker" affair. Pierre Desfontaines, the grandson of Louis Ernest Laduree had the idea to fill them with a "chocolate panache" and to stick them together.
In 2005, La Maison Pierre Hermé established "Jour du Macaron" (Macaron Day) in Paris every March 20th, to promote macarons and to raise money for charity."
We heard that macarons are hard to make, how come?
"Macarons are delicate and fragile and susceptible to many conditions that affect their outcome. Humidity, quality of ingredients, techniques, equipment and baking need to to be in unison to produce a quality macaron."
What is your favourite macaron?
"My favourite macaron flavour is the one I make next :)"
What would be your tip #1 while making macarons?
"Patience and resilience." 
Any macaron fun fact, tip?
"If using fresh egg white, separate the whites 2 days before making them and keep in the fridge to allow them to "age". This will help reduce some of the moisture in the egg white and lose elasticity, which creates a better, stiffer meringue."
What would you say to someone who is considering participating in the macaron class?
"Come ready to learn and have fun and absolutely bring your sweet tooth!"
Information and images courtesy of Faubourg .
[wdi_feed id="2″]